Is Saturated Fat Good or Bad? Does it actually make you fat? It seems we've been taught for so long that fat is bad and contributes to weight gain, but is that really the truth?
It seems a pretty sensible conclusion to make. After all, when you look at the lard that is attached to a big piece of steak, it is very easy to envision that lard making its way to your hips or belly.
The truth of the matter is, however, that the opposite is true. Saturated fat has been demonized for many years and wrongly so. Critics of saturated fats support that "science" shows that saturated fats cause diseases like heart disease and insulin resistance.
Faulty Science to Blame for the Vilification of Saturated Fats
Dr. Mary Enig, a scientist that dedicated her career to the study of lipids at the University of Maryland, claimed that,
"the real problem is that recommendations to avoid saturated fats almost invariably result in people consuming more trans fats. There is no question that the trans fats have been shown to have a detrimental effect on the incidence and treatment of type-2 diabetes. The saturated fats, on the other hand, have no effect when appropriate comparisons are made. Very good studies indicate that trans fats interfere with insulin receptors and therefore with insulin resistance. The saturated fats do not. 1,2,3
So, basically, with the introduction of unhealthy industrial oils (such as canola oil and soybean oil) and a switch to a more processed diet over the course of the past 100 years, diseases like type 2 diabetes and obesity started to rear their ugly head. Coincidence? Not really.
There are many studies that claim that saturated fat is the culprit for increasing rates of obesity and other chronic disease. However, as pointed out by Dr. Enig, many studies do not take the amount of trans fats into consideration as well as the fact that many studies use processed foods instead of real, whole foods to test the hypothesis that saturated fats cause disease.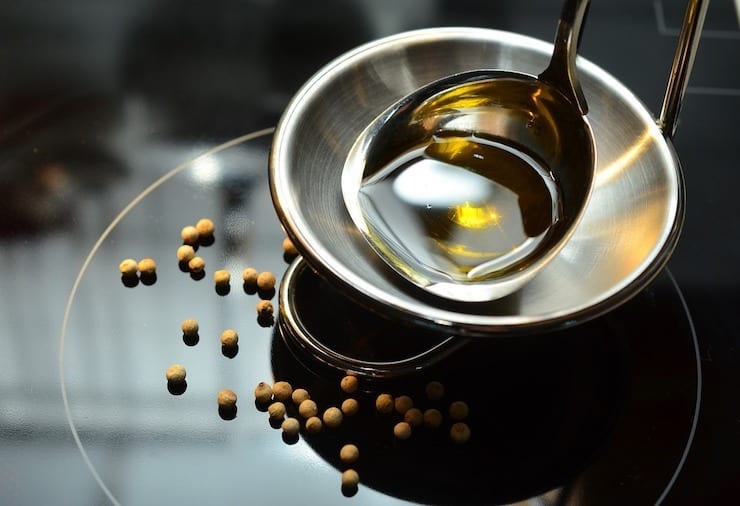 The Many Roles of Saturated Fats
To help you to understand how important saturated fat is to the human body, take a look at only a few of the many functions that it serves in the body:
Saturated fats present in the diet help to lower lipoprotein (a), a marker that when raised in the blood increases one's risk for heart disease.
Saturated fats (the medium-chain fatty acids) promote fat loss, especially in the abdominal area.
Saturated fat is required for calcium to be effectively absorbed into bones.
Saturated fat protects the liver from medicines and alcohol.
The lungs contain palmitic acid, a saturated fatty acid that helps prevent asthma.
The brain is mostly made of saturated fats and cholesterol. Without enough saturated fat in the diet, your brain will not perform optimally.
Saturated fats are needed for the proper utilization of essential fatty acids. Elongated omega-3 fatty acids are better retained in the tissues when the diet is rich in saturated fats.
Saturated 18-carbon stearic acid and 16-carbon palmitic acid are the preferred foods for the heart, which is why the fat around the heart muscle is highly saturated. The heart draws on this reserve of fat in times of stress.
Looking at the above list makes you realize just how important saturated fat is for preserving the delicate balance of the body. Not only is saturated not harmful, it is essential for the proper functioning of cells, tissues, and organs.
If Saturated Fat Does Not Make You Fat, What Does?
It is a major misconception that more fat in the diet makes you fat. Other factors and variables within the diet need to be considered.
For example, there are weight loss programs out there that tell you that you are allowed to eat as many carbs as you want (like pasta), but that you must severely limit the amount of fat that you eat. They promote processed low-fat foods with high sugar content and low fat cooking sprays (whose first ingredient is butane, by the way) in place of healthy oils like olive oil.
Many people may lose weight on these severely fat-restricted diets, however, they also accumulate issues of increased signs of aging, inflammation, hair loss, and digestive issues. This example was given to show that modern-day humans find it completely acceptable to eat butane, but are quick to demonize real, whole foods like olive oil as the main predictor of weight gain.
Food Quality Matters
The weight-loss industry has made us believe for a long time that if you eat less food and less fat, that you will lose weight and be healthy. However, one major element that is often overlooked is the quality of the diet (in other words, a diet filled with processed foods versus a diet from real food).
If a diet is predominantly made up of processed foods that are packed with trans-fats, added sugar, additives, and genetically-modified foods like soy and wheat, this increases inflammation within the body, decreases the intestines' ability to absorb the right amount of nutrients from food needed for optimal functioning, and ultimately destroys the metabolism. When this happens, weight loss becomes a lot more difficult.
Saturated Fats Can Help You to Lose Weight
Medium chain fatty acids predominantly found in foods like coconut oil have been studied to assess their effect on weight loss. These types of fatty acids are not metabolized like other fats. To make it simple, they are broken down in a similar fashion to carbohydrates and therefore can be used for energy (without the blood glucose-stimulating effects of carbohydrates). Studies have found that medium chain fatty acids like coconut oil can help to reduce the percentage of body fat, especially in the abdominal area.4,5
Saturated fats (yes, even butter! As long as it's grass-fed!) in conjunction with a diet from real, whole foods can improve intake of fat-soluble vitamins like A,D,E, and K and contribute to your overall health.
If you want to lose weight, your first plan of action should be to completely clean your kitchen from all processed foods and to replace it with organic fruits and vegetables, nuts and seeds, free-range eggs, grass-fed meats and poultry, and wild caught fish. The antioxidant and nutrient-boosting properties of these foods will decrease inflammation and help repair your metabolism.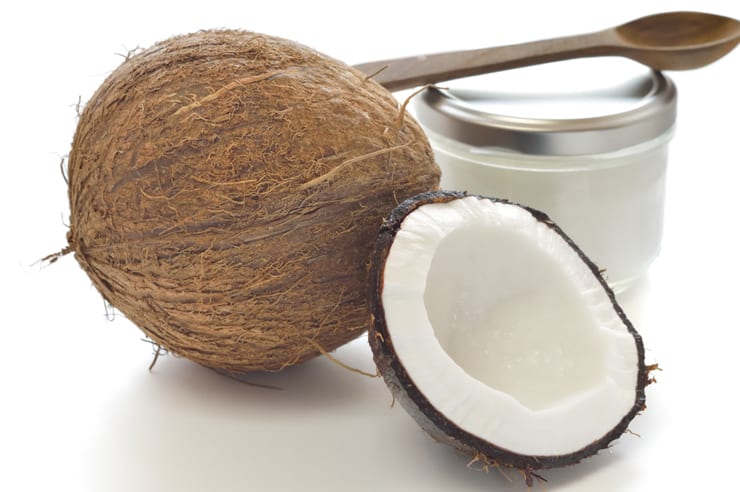 Tina Christoudias is a Harvard-trained registered dietitian with nearly 18 years of experience as a nutrition counselor. Having had personal experience with hypothyroidism, she specializes in diet protocols for Hashimoto's thyroiditis and hypothyroidism and has recently finished her book, Tired of Feeling Tired? She is a strong advocate of the Paleo diet and is currently getting certified as an autoimmune protocol certified practitioner.
References:
Hu FB and others. Diet lifestyle and the risk of type 2 diabetes mellitus in women. New England Journal of Medicine 2001, 345: 790-7; American Journal of Clinical Nutrition June 2001, 73: 1001-1002, 019-1020.)
Research by Barnard, Dennis, University of Maryland and USDA.
Assunçao, Monica L., Haroldo S. Ferreira, Aldenir F. dos Santos, Cyro R. Cabral, and Telma MMT Florêncio. "Effects of dietary coconut oil on the biochemical and anthropometric profiles of women presenting abdominal obesity."Lipids 44, no. 7 (2009): 593-601.
Liau, Kai Ming, Yeong Yeh Lee, Chee Keong Chen, and Aida Hanum G. Rasool. "An open-label pilot study to assess the efficacy and safety of virgin coconut oil in reducing visceral adiposity."ISRN pharmacology 2011 (2011).
This article was originally posted in October of 2017 but has been republished in March of 2019 to include updated material
FREE "6 Easy Tips to Quit Sugar" Guide!
By submitting your name and email you are consenting to receive a free copy of "6 Easy Tips to Quit Sugar" as well as regular newsletter emails from Healy Eats Real including information about our products and special offers. You can unsubscribe at any time.