You may think that you're doing the best thing for your health and weight loss by purchasing low fat diet foods, but read on to learn how these foods may do more harm than good.
The food industry is notorious for following health and nutrition trends and tweaking their product line to be parallel to what people believe about food. In the USA, the trend in the 1980's was to follow a low-protein diet. In the 1990's, the low-fat diet gained popularity.
It is important to recognize these trends because what science says and what the food industry does can be two very different things. Today, more people are realizing and understanding that a diet from whole, real foods is essential for optimal health.
Therefore, processed low-fat products like low-fat yogurt, low-fat bars, low-fat cookies, low-fat milk or any other packaged food marketed as low-fat should most definitely be avoided.
However, whole foods that are naturally low-fat like fruits and vegetables are always great! We're talking about packaged food products that have had the fat taken out or lessened or chemically altered.
3 Reasons You Should Never Eat Low Fat Diet Foods:
1. Low fat diet foods are better for health, right? Wrong.
For years, it has been drummed into our heads that saturated fats are bad for us and that vegetable oils are good for us. Unfortunately, the truth is that science tells us otherwise.
Why saturated fats aren't as bad as you think
Saturated fats are essential for the proper functioning of the body. In fact, saturated fats have many benefits on the body including regulating hormones, aiding in weight loss, supporting healthy bones, regulating the immune system, and helping to lower lipoprotein alpha, which when elevated can increase one's risk for heart disease.
According to a 2010 meta-analysis of research in the American Journal of Clinical Nutrition, there is no evidence to prove that saturated fat consumption increases the risk of heart disease.1
Therefore, research reviews are now showing us that saturated fats are not the culprits for increasing our risk for cardiovascular disease. According to Dr. Mary Enig, an expert in lipid research, a lot of the research that was done on saturated fats did not take the levels of trans fats in diets into consideration. If they had, the research would look very different.2
Find more information about which fats and oils are best for health here.
Trans-fats are the real enemy
Trans-fats are man-made fats that are created via the process of hydrogenization of vegetable oils. In other words, oils are made into solid fats. Low-fat products are guilty of containing these trans- fats because food product manufacturers replace animal-based fats with vegetable oils. Trans-fats, unlike saturated fats, are scientifically linked to an increased risk of heart disease.3
In addition to this, vegetable oils like Canola oil, which is an oil of choice for the food industry, is very refined and genetically-modified (therefore rendering it deleterious for human consumption). To learn more about Canola oil and health, read Is Canola Oil Healthy? You May Be Surprised At the Answer.
2. Replacing saturated fat with sugar
One of the things that keeps you coming back for more when it comes to processed foods is taste. Fat plays a big role in improving the taste of food. Without it, food seems unpalatable. Therefore, in order to avoid this, food manufacturers replace fat with sugar.
So, in essence, saturated fats which add taste (and nutrition) to your food, is now replaced with empty calories that increase your weight, put you at risk for chronic conditions such as diabetes and cancer, and make you more prone to feeling depressed. To get a more in-depth understanding about how sugar can affect your health negatively, read the 5 SCARY Effects of Sugar on Your Health.
3. More processing equals more additives
One of the biggest reasons to eat a diet of whole, real foods is to avoid the many chemicals that can have a negative effect on the body. Low fat diet foods are highly processed and include an array of toxic ingredients that can disrupt hormonal balance and increase your chances for disease.
If you still insist on eating processed foods, here are a few of the major food additives to be on the look-out for when you read nutrition labels:
Artificial Sweeteners (Aspartame and Saccharine)
Many low fat foods are laden with fake sugar in an attempt to make you believe that you are reducing your calorie intake. Although scientific reviews generally regard the sweeteners as safe for human consumption, there are other studies that have found otherwise.
One such study, a double-blind study to test the effects of aspartame on people with unipolar depression, found that ingestion of aspartame increased the symptoms within this population of patients. The study was halted only after a small period of time because the reactions to the aspartame were so severe. The authors concluded that aspartame should not be given to people who suffer with depression.4
Carageenan
Many low-fat dairy products are guilty of having this ingredient. Before you reach for that low-fat Greek yogurt or processed turkey slices, check the label to make sure it does not contain carageenan.
Carageenan is derived from seaweed and is used in food as a bulking agent. Although this may seem healthy, it is actually not digested by humans. According to Joanne Tobacman, M.D., associate professor of clinical medicine at the University of Illinois School of Medicine at Chicago, it appears to be destructive to the gastrointestinal tract and triggers an immune response similar to if your body were attacking salmonella.5
Mono- and Diglycerides
These are simply trans-fatty acids disguised as fancy words. They are commonly found in processed foods such as low-fat products. As previously mentioned, trans-fatty acids increase the risk of cardiovascular disease. They are man-made and not intended for human consumption.
How to replace low fat diet foods in your diet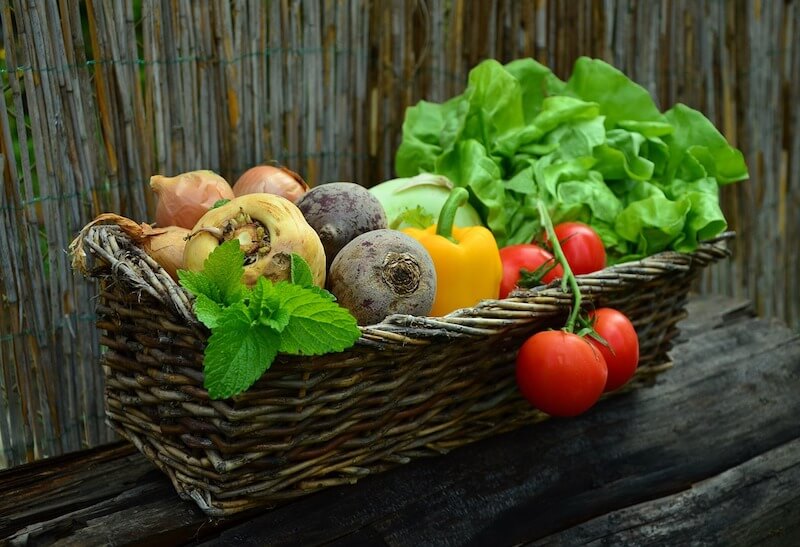 Instead of buying processed low fat diet foods, plan to include more whole natural forms of foods in your diet. Remember that for a lot of people with chronic disorders such as autoimmune disease, saturated fats along with fats from avocados and olive oil, are needed in the diet in order to heal.
You can make smoothie recipes with vegetables, fruits, protein and add a bit of coconut oil, which contains medium-chain fatty acids. These types of saturated fats help to boost metabolism. Instead of a low-fat muffin, make muffin recipes with coconut flour, coconut oil, and fruits and nuts to boost its nutrient-density.
It is a shame that we have learned to depend on others to feed us instead of learning how to be creative with all the whole foods that nature has provided us with. If you make the decision to improve your health, the first thing you will need to do is to throw out all of the processed food in your cupboards. Replace those foods with fresh and organic ingredients and make a pact with yourself to only use these ingredients.
Low-fat products are one of the many processed foods that humans can easily do without. Not only do they contain more sugar and bad fats, but they are filled with additives that destroy our health. Make the decision to trade in convenience for your health. You will be surprised how much better a chocolate mousse made from avocados and raw cacao tastes compared to a low-fat processed pudding.
Tina Christoudias is a Harvard-trained registered dietitian with nearly 18 years of experience as a nutrition counselor. Having had personal experience with hypothyroidism, she specializes in diet protocols for Hashimoto's thyroiditis and hypothyroidism and has recently finished her book, Tired of Feeling Tired, A Nutrition Solution To Treating Hypothyroid Symptoms. She is a strong advocate of the Paleo diet and is co-founder of My Nutrilosophy, a website dedicated to providing the latest science-based nutrition information on topics like hypothyroidism, infertility, cancer, gut health and general wellness.
References:
FREE "6 Easy Tips to Quit Sugar" Guide!
By submitting your name and email you will receive a free copy of the 6 Easy Tips to Quit Sugar Ebook and are consenting to receive regular newsletter emails from Healy Eats Real including information about our products and special offers. You can unsubscribe at any time.
FREE "6 Easy Tips to Quit Sugar" Guide!
By submitting your name and email you are consenting to receive a free copy of "6 Easy Tips to Quit Sugar" as well as regular newsletter emails from Healy Eats Real including information about our products and special offers. You can unsubscribe at any time.