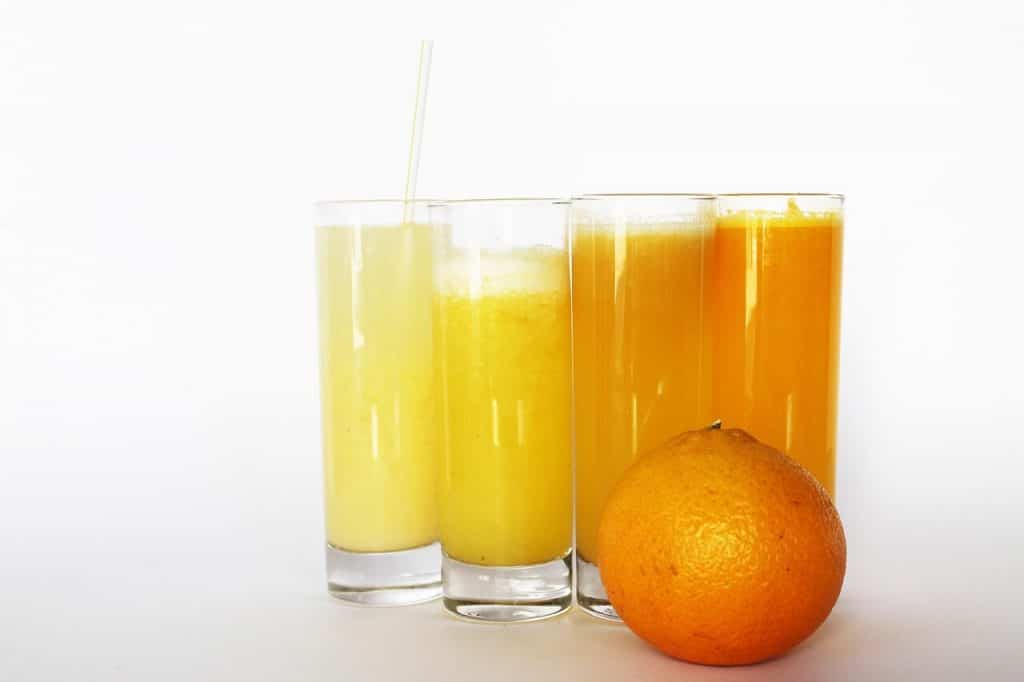 With today's modern, overly processed, and highly refined diet, hidden sugar in everyday foods, goes unnoticed in many food products. It is easy to identify sugar in caffeinated beverages or the sugar found in cakes, cookies, and sweets. However, you may be surprised to find out that sugar can also hide in many seemingly healthy foods.
Why is knowing where sugar may be hidden important?
There is evidence that shows that increased sugar intake in the diet can lead to cognitive decline, a fatty liver, increased appetite and delayed satiety signals, increased stress levels, and a weakened immune system. (To learn more about how sugar affects your health, read 5 Scary Effects of Sugar on Your Health). Therefore, it becomes vital to learn where sugar can be found in order to avoid it.
So, where is the hidden sugar in everyday foods?
1. Store Bought Sauces
Sure, after a hard day at work and a grueling commute, the last thing you may want to do is make your own tomato or cream-based sauce from scratch. But, before you trade in a healthier option for convenience, you may want to check out how much sugar can be found in an every-day, run-of-the-mill Italian tomato sauce. Store-bought tomato sauces often have added sugar in the ingredients and can contain up to 20 grams of sugar (as much sugar as a chocolate bar)! For a healthier option, throw some ripened tomatoes in a blender and add spices like oregano, basil, and thyme and add olive oil to incorporate flavor and antioxidant power. Alternatively, you can search for a store bought brand that does not have added sugar.
2. Low-fat foods
If you have been doing your research, you may already know that the words "full-fat" are not the evil words they might have been over the past few decades. Science now shows us that saturated fats from grass-fed animals sources help balance hormones and provide essential vitamins like vitamins A and E.
If you are still opting for the low-fat versions of foods, you may want to reconsider. One of the functions that fat serves in food is to provide taste. When fat is removed from a food, the taste is hindered and therefore must be replaced with something else. In this case, the substance that replaces the fat is sugar. Low-fat yogurts can contain as much as 10 grams of sugar. So, even though you may think you are choosing a healthier product, you replace nutrient density with empty calories.
Instead of going for a low-fat option, try full-fat organic yogurt topped with raspberries and blueberries. This will not only give you some natural sweetness from fruits, but it will also supply you with calcium, magnesium, vitamins A and E, and powerful phytonutrients that will help your body to work optimally.
3. Bread
Packaged bread is another great source of sugar. Traditionally, bread is made with four ingredients: flour, water, yeast, and salt. However, store-bought bread not only contains an array of different preservatives and other chemicals, it also contains sugar. Gluten-free bread is also guilty of containing sugar.
Even if sugar is not added into baked products like bread, refined grains act in the exact same way as sugar does once ingested. Refined grains spike blood sugar levels, setting the stage for insulin resistance.
4. Fruit Juices
How many times do we think that we are getting a healthy start to our day by drinking a glass of freshly squeezed fruit juice? Unfortunately, fruit juice, even freshly squeezed, is a big source of sugar. One cup of orange juice alone contains 15 grams of sugar. This can spike blood sugar levels and decrease cortisol levels in the morning, which can leave us feeling tired and craving more sugar.
It goes without saying, that store-bought juices from concentrate have very little nutrition and contain more sugar. Drinking juice everyday isn't a great option, but if you do want to drink juice occasionally, mix vegetable juices with fruit juices to decrease the glycemic load of the drink. In other words, by adding vegetable juice, it will lessen the spike in blood sugar levels.
5. Dried Fruit
For a snack, you may think that you are doing yourself a favor by trading in your favorite cookies for some dried fruit with nuts. However, you may be surprised to find out that most dried fruits contain added sugar. In fact, half a cup of dried fruit may contain more sugar than two cookies. For example, half a cup of fresh cranberries contains 2 grams of sugar, whereas half a cup of dried cranberries contains 37 grams of sugar.
In order to avoid overdosing on sugar with dried fruit, opt for fresh fruit and eat the fresh fruit with a handful of nuts. Mixing a high-fiber carbohydrate like an apple with a protein or fat like a serving of almonds, helps to balance blood sugar levels.
6. Granola and Nut Bars
Another seemingly healthy snack can be a granola or nut bar because it contains foods commonly regarded as healthy like oats, nuts, and dried fruit. Unfortunately, these bars can sometimes contain more sugar than a piece of chocolate. You can make your own version of a granola bar using dates, seeds, and nuts. Or you can simply opt to have an organic piece of dark chocolate that will have less sugar and high antioxidant capacity.
The best way to avoid sugar
The best way to avoid sugar is to choose a diet from real, whole foods and to avoid processed foods as much as possible. A good rule of thumb to follow is if a food product comes in a box and has more than three or four ingredients, don't eat it.
Real, whole foods provide us with the nutrient density that is needed for our bodies to work optimally and for us to sustain health. Learning to choose foods that are void of processed and refined grains and sugars, may be difficult at first, but is a skill that will prove to be very beneficial to our health in the long run.
How Can I Stop Sugar Cravings?

There are many useful tips to make sugar cravings go away.
If you're feeling the need to eat something sweet often, the tips in this guide will help you gain control over your cravings.
To get your FREE guide 6 Easy Tips to Quit Sugar click here.
Tina Christoudias is a Harvard-trained registered dietitian with nearly 18 years of experience as a nutrition counselor. Having had personal experience with hypothyroidism, she specializes in diet protocols for Hashimoto's thyroiditis and hypothyroidism and has recently finished her book, Tired of Feeling Tired, A Nutrition Solution To Treating Hypothyroid Symptoms. She is a strong advocate of the Paleo diet and is co-founder of My Nutrilosophy, a website dedicated to providing the latest science-based nutrition information on topics like hypothyroidism, infertility, cancer, gut health and general wellness.
FREE "6 Easy Tips to Quit Sugar" Guide!
By submitting your name and email you will receive a free copy of the 6 Easy Tips to Quit Sugar Ebook and are consenting to receive regular newsletter emails from Healy Eats Real including information about our products and special offers. You can unsubscribe at any time.
FREE "6 Easy Tips to Quit Sugar" Guide!
By submitting your name and email you are consenting to receive a free copy of "6 Easy Tips to Quit Sugar" as well as regular newsletter emails from Healy Eats Real including information about our products and special offers. You can unsubscribe at any time.