This 'How Vitamin Deficiency Causes Fatigue' post is sponsored by Let's Get Checked, but I only recommend products and services that I have personally tried and believe are of value to my readers. All opinions in this post are my own.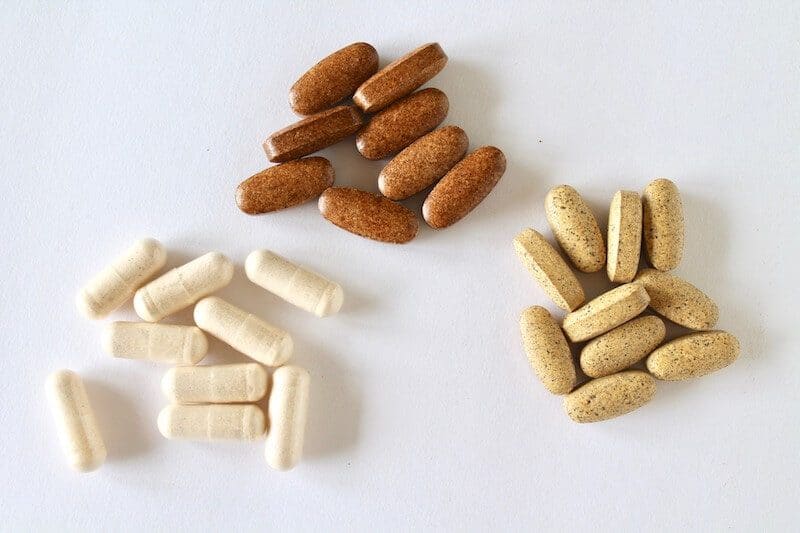 Vitamin deficiency can cause so many symptoms– including fatigue, depression and hair loss–that are often confused for other issues.
Constant fatigue and tiredness is a problem so many people have these days. Of course it can be caused by lack of sleep or too much stress, but one cause for fatigue that is less commonly known is vitamin deficiency.
Vitamin deficiency can cause other issues like depression, lowered immune system and hair loss…
Having low vitamin D can contribute to depression. Since many of us get vitamin D from the sun, we can get depression in winter months when sunshine is scarce and we are therefore getting less vitamin D. Supplementing with vitamin D during winter months or if you live in a cloudy area can help. I tend to notice that I feel more depressed during winter months, so I make sure to supplement with Vitamin D and notice that it's very helpful.
Three key vitamins that are known to cause fatigue if they are in low supply are folate, vitamin b12 and vitamin D.
I recently got these three vitamins tested by Let's Get Checked so I wanted to share how vitamin deficiency can really take a toll on your health.
Below are some additional symptoms of vitamin deficiencies:
Folate (folic acid) deficiency symptoms:
weakness
fatigue
gray hair
anemia
irritability
shortness of breath
reduced sense of taste
B12 deficiency symptoms:
Fatigue
Weakness
depression
dementia
Jaundice
pins and needle sensations
mouth ulcers
dizziness
blurred vision
fever
Vitamin D Deficiency Symptoms:
Depression
Anxiety
Hair loss
Lowered immune system
Fatigue
Back/bone pain
muscle pain
How do you know if you have a vitamin deficiency?
Although you may start to show symptoms if you have a vitamin deficiency, it can be confusing because the symptoms–fatigue, back pain, hair loss, depression, anxiety– could be caused by something other than vitamin deficiency.
This is where testing comes in as an important tool to know what's going on in your body and how best to treat it.
That's why I love Let's Get Checked because they offer simple and easy at-home testing with quick results. No need to go to a doctor's office.
My experience testing my vitamins with Let's Get Checked
I loved how quick and easy it was to get my vitamin levels checked with Let's Get Checked.
They sent the vitamin testing package with all the supplies and directions. I registered my test online. For the vitamin test, they provide small lancets similar to a blood sugar check. I cleaned my finger and sanitized it with the wipe provided, then I pricked my finger with the lancet and put the blood droplets into the provided vial. Then I sealed the vial, put it in the provided bag with the stamped envelope and put it in the mailbox.
Once the results were ready I got an email notification. I logged onto my account and was able to see the results online.
I was happy to see that my levels of folate and vitamin D were within the normal range. It did say that my b12 was a little high. I asked my nutritionist about this and she said that if you are taking a daily multivitamin with b12 in it then it will usually show up as high on tests, but it's nothing to worry about.
Test thyroid, hormones, cortisol, fertility and more with Let's Get Checked
Although I did the vitamin test, Let's Get Checked actually offers a variety of helpful tests to help you navigate your health from home.
Get 20% OFF Your Let's Get Checked Test!
Let's Get Checked has graciously offered 20% off for Healy Eats Real readers!
When you order your test just insert the discount code HEALY20 for 20% OFF.
Click here to check out all the tests that they have available.
Sources: