Ketogenic Diet: Why It's Risky For People With Chronic Fatigue
This post may contain affiliate links. As an Amazon Associate I earn from qualifying purchases. Please read the disclosure policy.
Many people get on the ketogenic diet or low carb bandwagon believing that it will help them to lose weight and possibly gain energy. But if you are suffering from chronic fatigue or adrenal fatigue, it can make matters worse.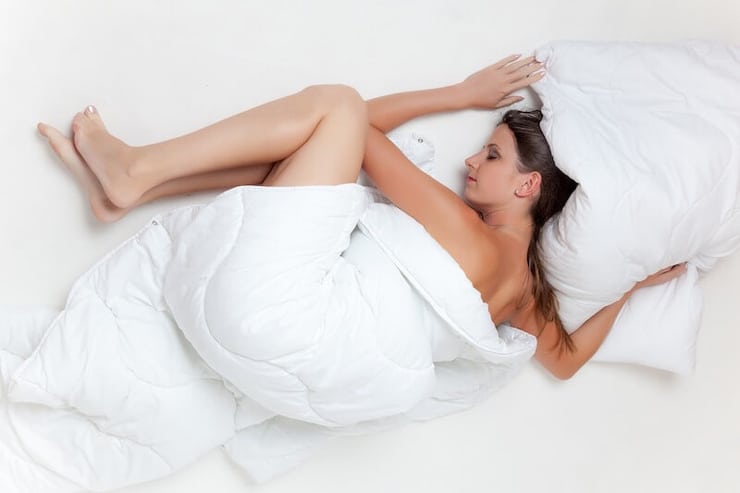 For many people, a low carb or keto diet is a great option that helps with slimming down. In many cases, such as having diabetes or blood sugar dysregulation, getting less than fifty percent of calories from carbohydrates is ideal.
The keto diet has worked wonders for many. However, as with everything, deciding how to eat always depends on which health issue or problem you are trying to address.
If you are chronically fatigued and just feel plain tired all the time, it is very likely that you have adrenal fatigue, which is a condition in where the delicate balance of the hormones produced by the adrenal glands is thrown off. Unfortunately, eating too few carbohydrates, as is the case on the keto diet, could exacerbate adrenal fatigue and cause more problems.
How do you know if you have adrenal fatigue?
According to Dr. Alan Christianson, author of the book, The Adrenal Reset Diet, experiencing the same symptoms during the same time every day is a very good sign that the adrenal glands are at fault for your symptoms.
For example, if you feel tired in the afternoon with an inability to proceed with the rest of the day or if you feel tired and frazzled after dinner or you wake up at 2am with your mind racing with different thoughts, all of these are good examples that may have adrenal fatigue.
Symptoms of adrenal fatigue:
Chronic fatigue. Feeling tired all the time, often described as "my bones feel like lead." (the hallmark of adrenal fatigue)
An increasing inability/lack of desire to get out of bed .. . feelings of dread of rising in the mornings (this is a big one)
Great dizziness when standing up after sitting
Hair loss, especially around the outer eyebrow (common with Thyroid disorders, too)
Heightened cravings for salt and sugary foods
Fast weight gain, especially around the abdomen
Low blood pressure
Brain Fog
Loss of Libido
Food allergies and heightened allergic responses
What is cortisol and what does it have to do with chronic fatigue?
The adrenal glands, small walnut-shaped organs located on top of the kidneys, are responsible for producing hormones like cortisol. Cortisol is a stress hormone that helps to keep us alert when the body is presented with a danger. For example, if someone was running after you to attack you, cortisol is produced to keep your alertness very high so that you can run for your life.
Unfortunately, our bodies respond to daily psychological stress in the same way as a physical threat. If cortisol is produced in a natural way, it is beneficial to the body and can help us to maintain a healthy weight and optimal energy levels.
Cortisol should be at its highest in the morning in order to help us be bright-eyed and bushy-tailed in the morning and at its lowest in the evening in order to help us wind down to sleep before bedtime. However, if we do not sleep well, we eat a processed diet, or we are exposed to environmental toxins, cortisol production becomes dysregulated and can cause issues like fatigue and weight loss resistance.
How does cortisol affect blood glucose balance?
Cortisol is a hormone that is also responsible for maintaining optimal blood glucose levels. For example, if you go many hours without eating, cortisol pulls your blood glucose levels back up to normal by using glycogen (carbohydrate stores in the liver). If you do not eat enough carbohydrates, however, cortisol breaks down muscle to get the glucose needed to balance blood sugar levels.
If cortisol levels are thrown off it is common for people to feel faint or dizzy if they do not eat for more than two to three hours. Cortisol also decreases the insulin response to blood sugar. If cortisol is consistently high in the blood from too much stress, insulin does not take the sugar from the blood to the cells to be used as energy, and instead gets stored as fat.
Why is a very low carb/ketogenic diet bad if you have adrenal fatigue?
Believe it or not, carbohydrates play a very important role in maintaining the right balance of cortisol in the body. If you are consistently stressed out, not eating the right amount of carbohydrates at the right times can make the problem worse.
For example, a lot of people do not know that eating carbohydrates can help to lower cortisol levels. When do we need cortisol to be low? In the evening before we sleep. Therefore, one of the biggest symptoms of not eating enough carbohydrates is an inability to sleep well during the night. If you do not sleep well, you feel even more tired throughout the day, further feeding the vicious cycle of adrenal fatigue.
Does this mean you should NEVER do low carb or the ketogenic diet?
No, not necessarily. As I mentioned before, low carb and keto can be very helpful for people, but if you are suffering from severe adrenal fatigue it's important to recover first before embarking on a very low carb diet like keto. Use the resources below to help you heal your adrenal fatigue.
Nutrition tips for supporting the adrenals and fighting chronic fatigue:
Avoid processed foods – Refined white flour and sugar not only cause a slew of chronic diseases, but they also interfere with normal sleep patterns that can exacerbate an adrenal fatigue problem. Simply switching to a diet of whole, real foods can vastly improve symptoms of adrenal fatigue such as a slow metabolism and fatigue.
Eat a protein-rich breakfast – Just like carbohydrates can decrease cortisol production, protein increases it. Therefore, when we want cortisol to be at its highest in the morning, eating more protein during breakfast can help this.
Add more carbohydrate-rich veggies in the evening – Although the idea of eating a huge plate of pasta for dinner may be appealing to many, this is not what we're talking about. Refined flours and grains will not help adrenal fatigue. Having more carbohydrates in the evening refers to choosing nutrient-dense vegetables that are higher in carbohydrate content and occasional fruits. Including foods like sweet potatoes, butternut squash, plantains, zucchini, carrots, beets, berries or pumpkin in the evening can help decrease cortisol levels and promote sleep.
Avoiding carbohydrates altogether is not always the best way to feel better. With the chronically stressed-out lifestyle we live today, eating in a way that promotes sleep and enhances the cortisol-production cycle (i.e. eating more carbohydrates later in the day) can help to alleviate the symptoms of adrenal fatigue.
If you need to address weight loss, it can be nearly impossible to do until you recover from adrenal fatigue and other underlying hormonal issues first. Once these are sorted, weight loss will be much easier and a low carb or ketogenic diet won't cause damage.
More Adrenal Fatigue Resources: