10 Amazing Turmeric Recipes
This post may contain affiliate links. As an Amazon Associate I earn from qualifying purchases. Please read the disclosure policy.
These amazing turmeric recipes will surely spice up your life! Turmeric is a versatile and flavorful ingredient that has been used for centuries in traditional medicine and cooking. From savory dishes like curries and soups to sweet treats like cakes and smoothies, turmeric adds a vibrant and healthy boost to any meal. Whether you're a seasoned chef or just getting started in the kitchen, these recipes are sure to inspire and delight your taste buds. So grab your apron and get ready to discover the amazing world of turmeric cuisine!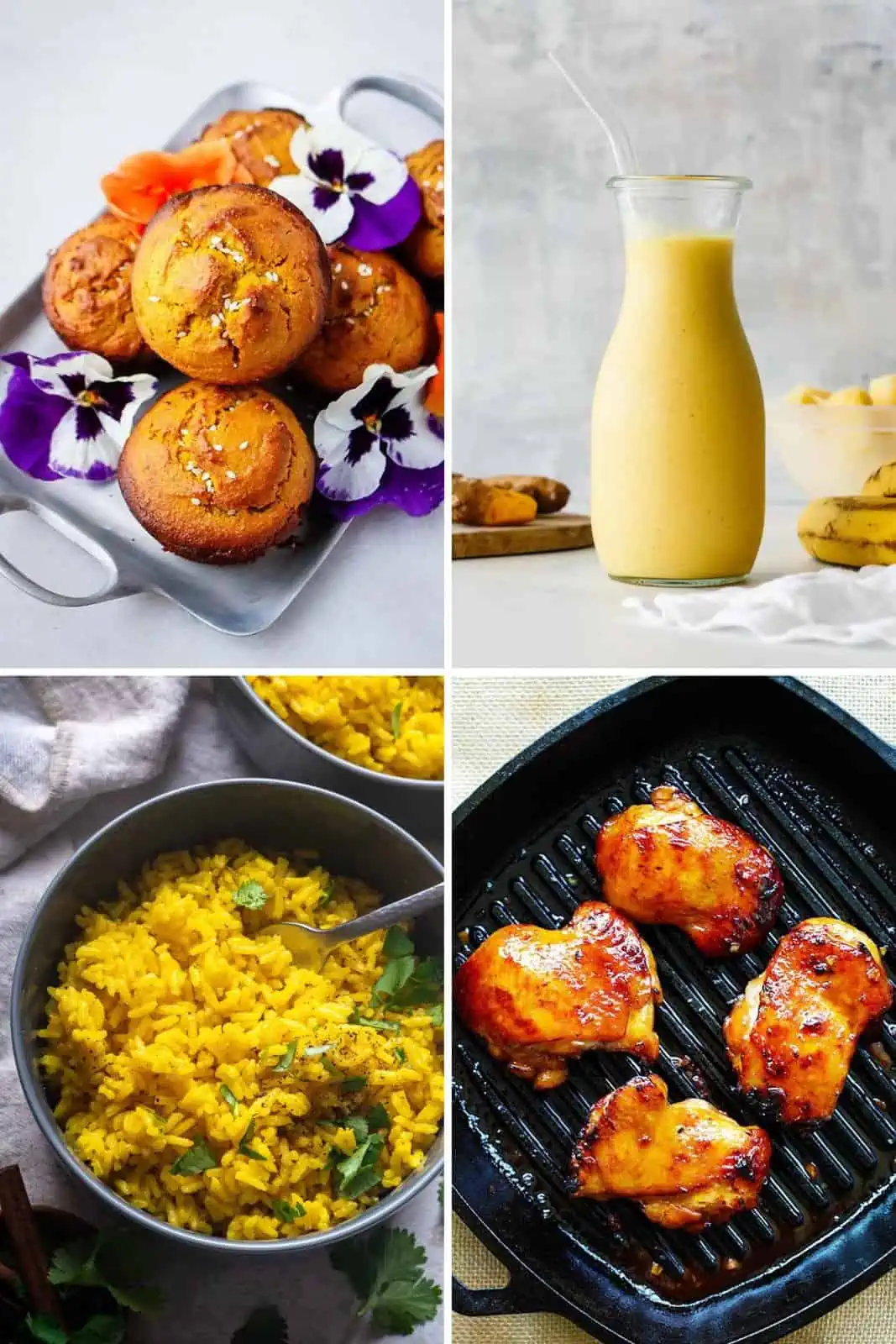 Because turmeric has so many health benefits, I often get asked what you can use turmeric in. So today I'd like to share with you 10 turmeric recipes that will show you the range of things you can do with turmeric.
Health Benefits of Turmeric
Turmeric is a deep orange root from India that is used as a spice in a lot of eastern dishes. It has a wonderfully earthy and exotic flavor along with many health benefits:
Turmeric has strong anti-oxidant properties
Turmeric is also one of the most potent natural anti-inflammatories
It may help with issues related to inflammation
Learn more about the health benefits of turmeric here.
Make sure you're using the RIGHT Turmeric
If you're impressed with this miracle root, start using it in your everyday cooking! There are lots of turmeric recipes to choose from. I usually add a little bit to any dish that I'm sautéing on the stovetop like stir-frys, scrambles, lentils, etc.
To obtain all of the good benefits from turmeric, make sure you get non-irradiated, organic turmeric. Other brands may be so processed that they barely contain any healing properties. Be careful of where you put it though, it's color is so strong that it can dye whatever in comes into contact with, like a dishtowel, white shirt or even a wooden spoon!
If you prefer not to use it in cooking, but you still want the benefits, buy it in capsule form.
10 Amazing Turmeric Recipes:
1. Sprouted Lentil Veggie Burger with Turmeric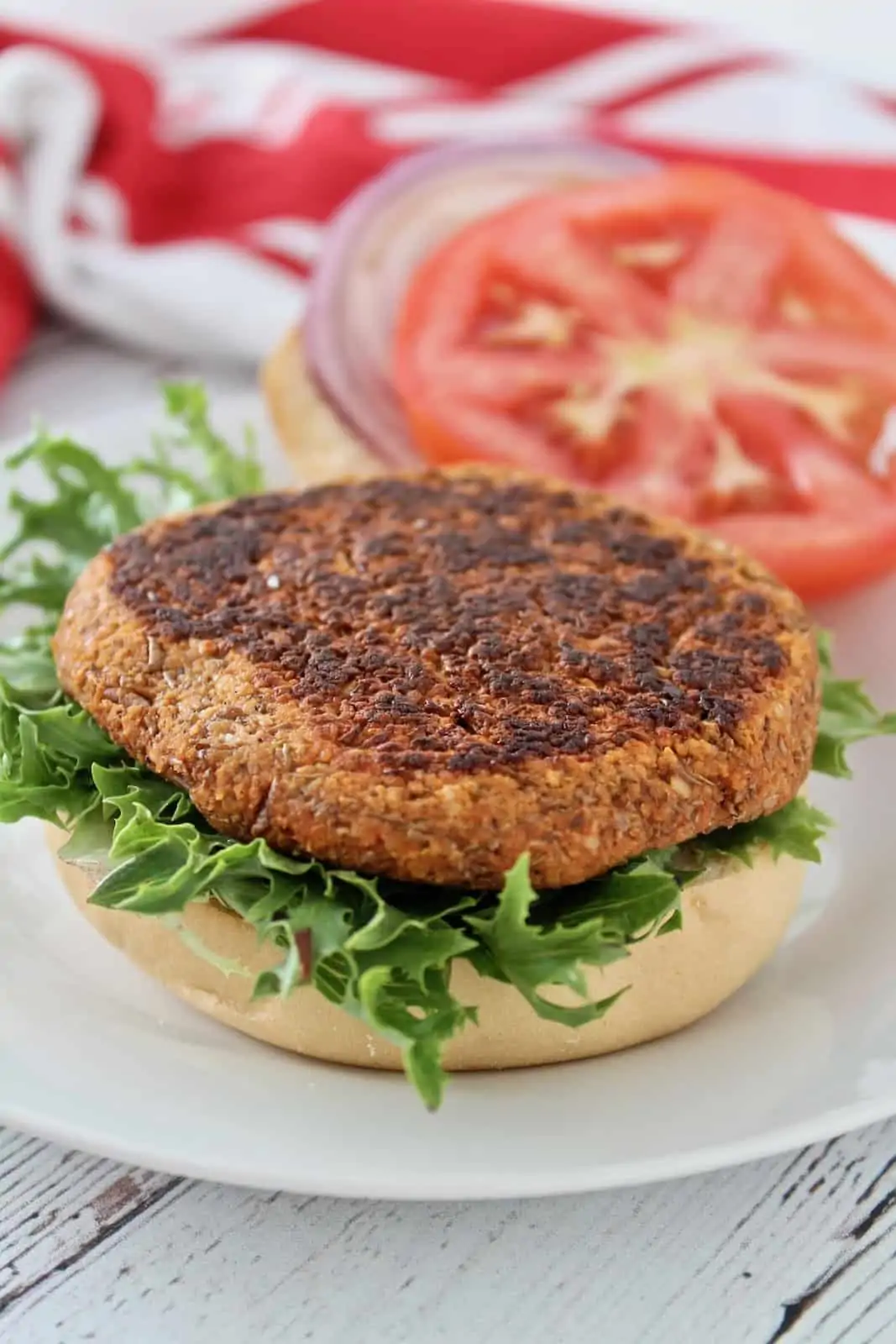 Enjoy the satisfying warmth of these sprouted lentil burgers, perfectly balanced with a moist and smoky earthiness thanks to the addition of turmeric. With lentil sprouts readily available, preparing these delectable patties is a breeze, making for a quick and effortless meal. They are great for lunch on the go or an easy dinner.
2. Pineapple Turmeric Smoothie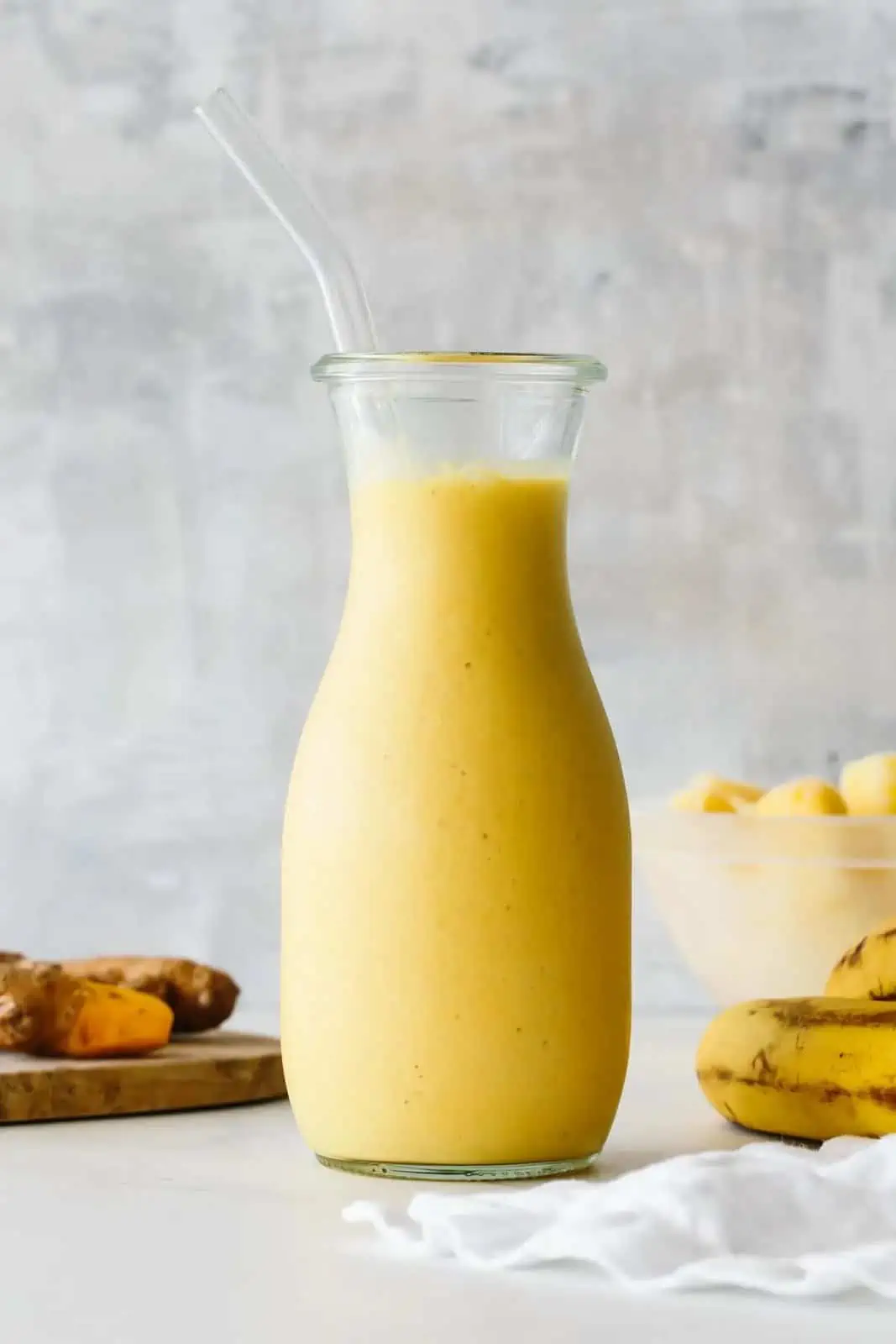 Start your day off right with a rejuvenating turmeric smoothie. Bursting with the flavors of tropical fruits and fortified with immune-boosting ingredients, this wholesome beverage is the ultimate embodiment of health and vitality. With its smooth and creamy texture and naturally sweet taste, this delectable drink will leave you feeling energized and invigorated from the inside out.
3. Turmeric Pickles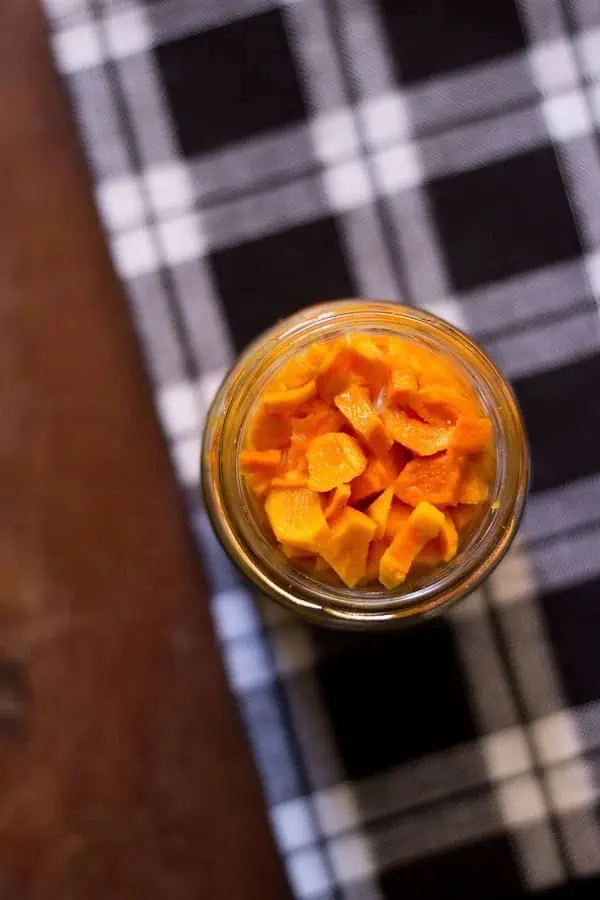 Experience the ultimate flavor sensation with this tangy and delicious Turmeric Pickle, made with just three simple and wholesome ingredients: fresh turmeric root, lemon juice, and salt. This delectable pickle requires no oil and no cooking – simply mix the ingredients together for a quick and effortless snack. To prepare, simply peel and chop/slice the fresh turmeric root, allowing you to enjoy the full flavor and nutritional benefits of this wholesome and all-natural pickle.
4. Turmeric Cinnamon Chocolate Caramels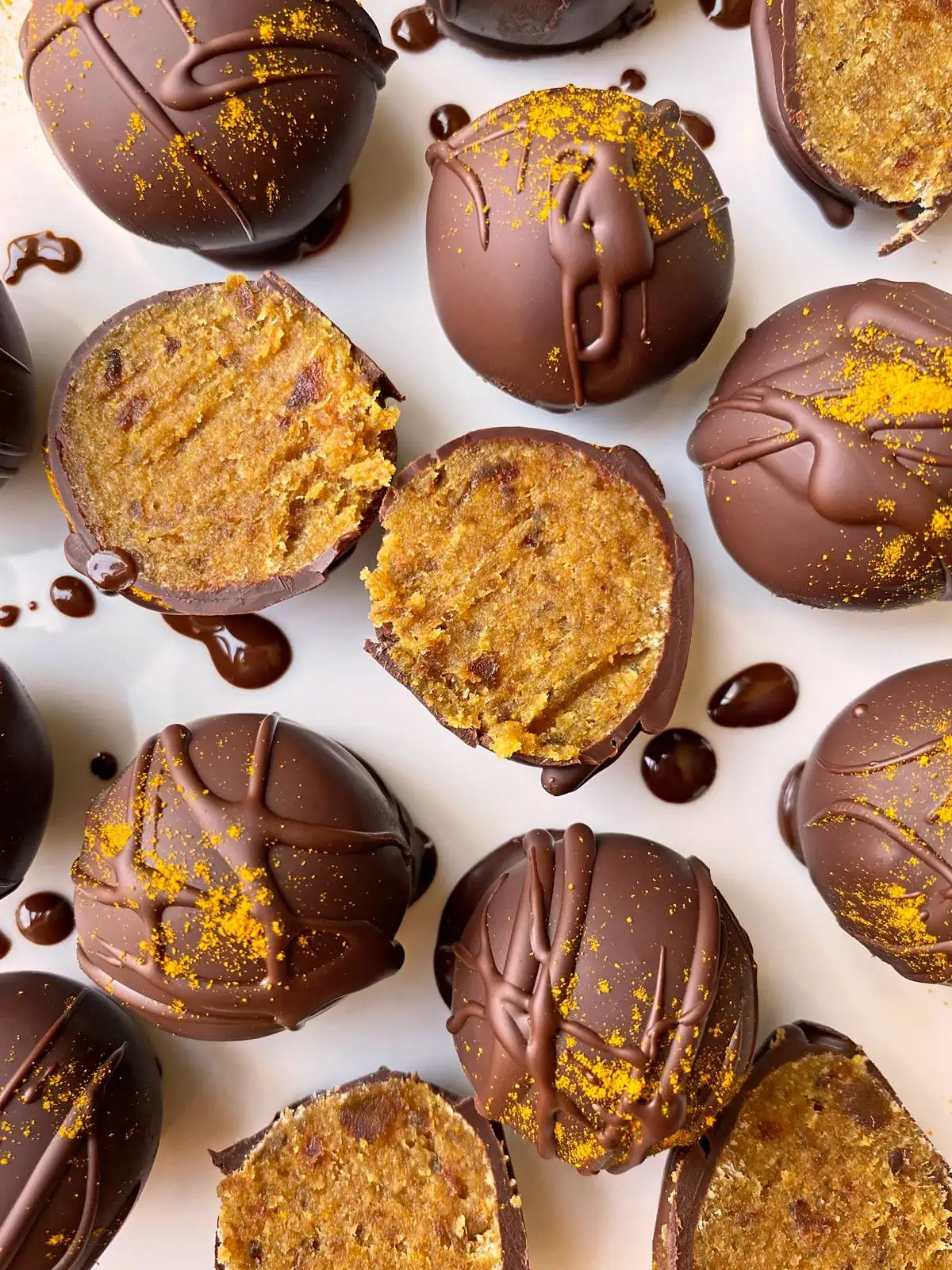 Indulge in the ultimate sweet treat with these delectable paleo caramels, infused with the warmth of turmeric and cinnamon. Crafted using wholesome dates, each bite bursts with a medley of tantalizing flavors, including vanilla and rich dark chocolate. Best of all, these vegan delights are entirely nut-free and allergy-friendly, making them the perfect choice for any discerning palate seeking an indulgence.
5. Turmeric Tea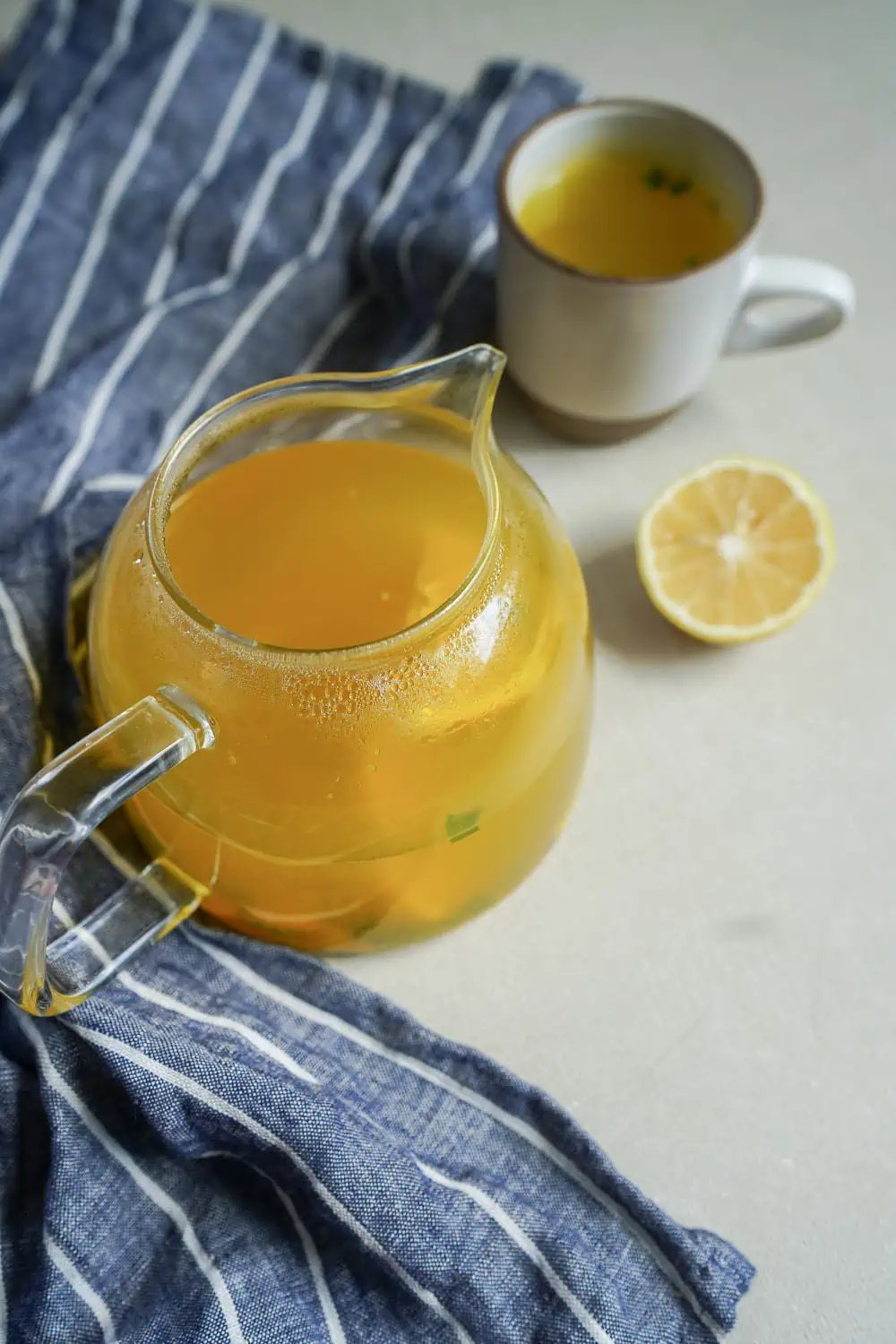 Tea is a great way to benefit from the anti-inflammatory properties of turmeric. This tea has a number of other naturally beneficial ingredients like ginger, orange and lemon. With the rich complex flavor mixture this beverage is sure to sooth and satisfy.
6. DIY Turmeric Face Mask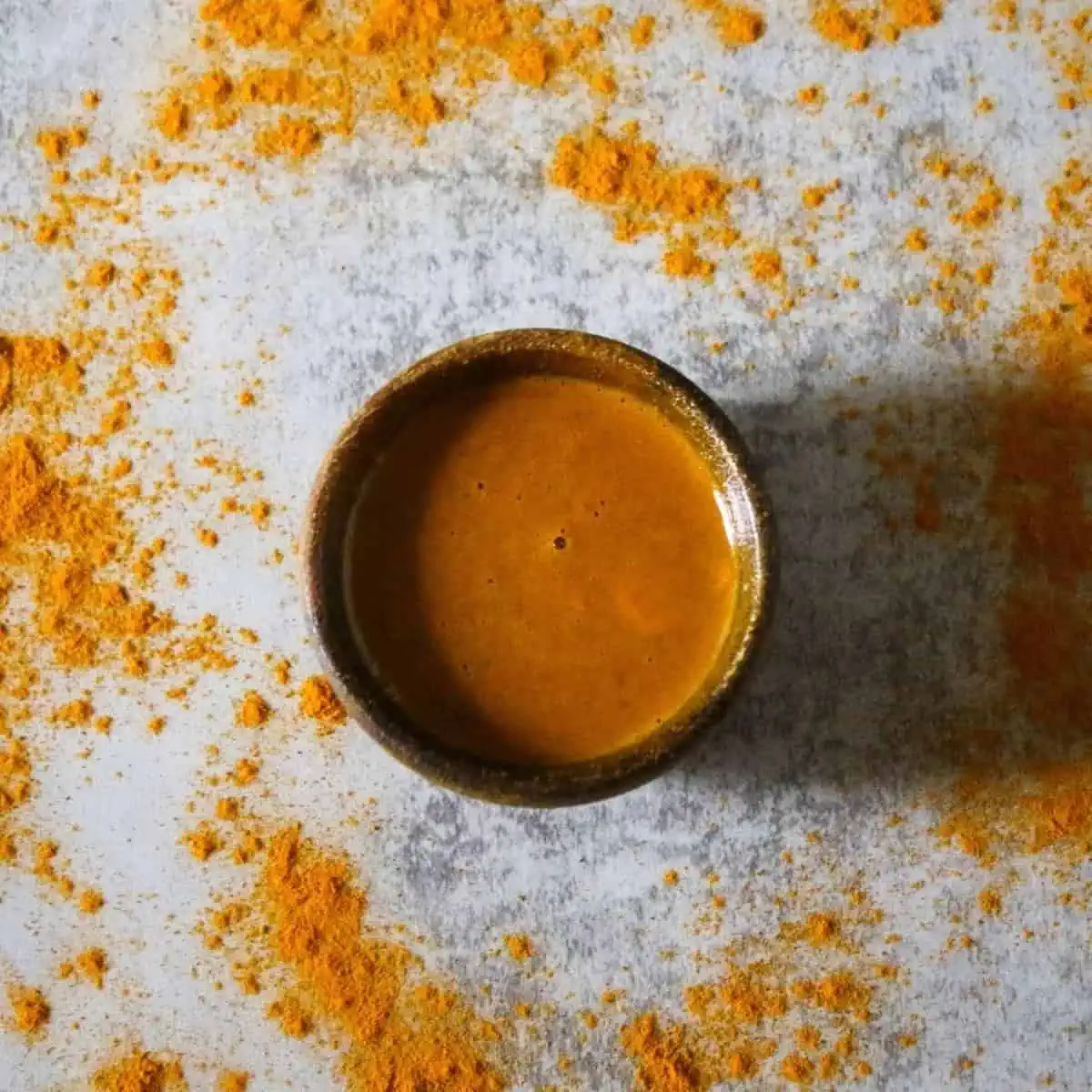 Pamper your skin with this all-natural DIY turmeric face mask, featuring a blend of wholesome ingredients like turmeric powder, raw honey, and apple cider vinegar. Renowned for its anti-inflammatory properties, turmeric is the perfect choice for a rejuvenating face mask, helping to reduce fine lines and inflammation, while brightening skin tone and evening out texture. With this simple and easy-to-make face mask, you can indulge in a luxurious spa experience in the comfort of your own home.
7. Simple Turmeric Rice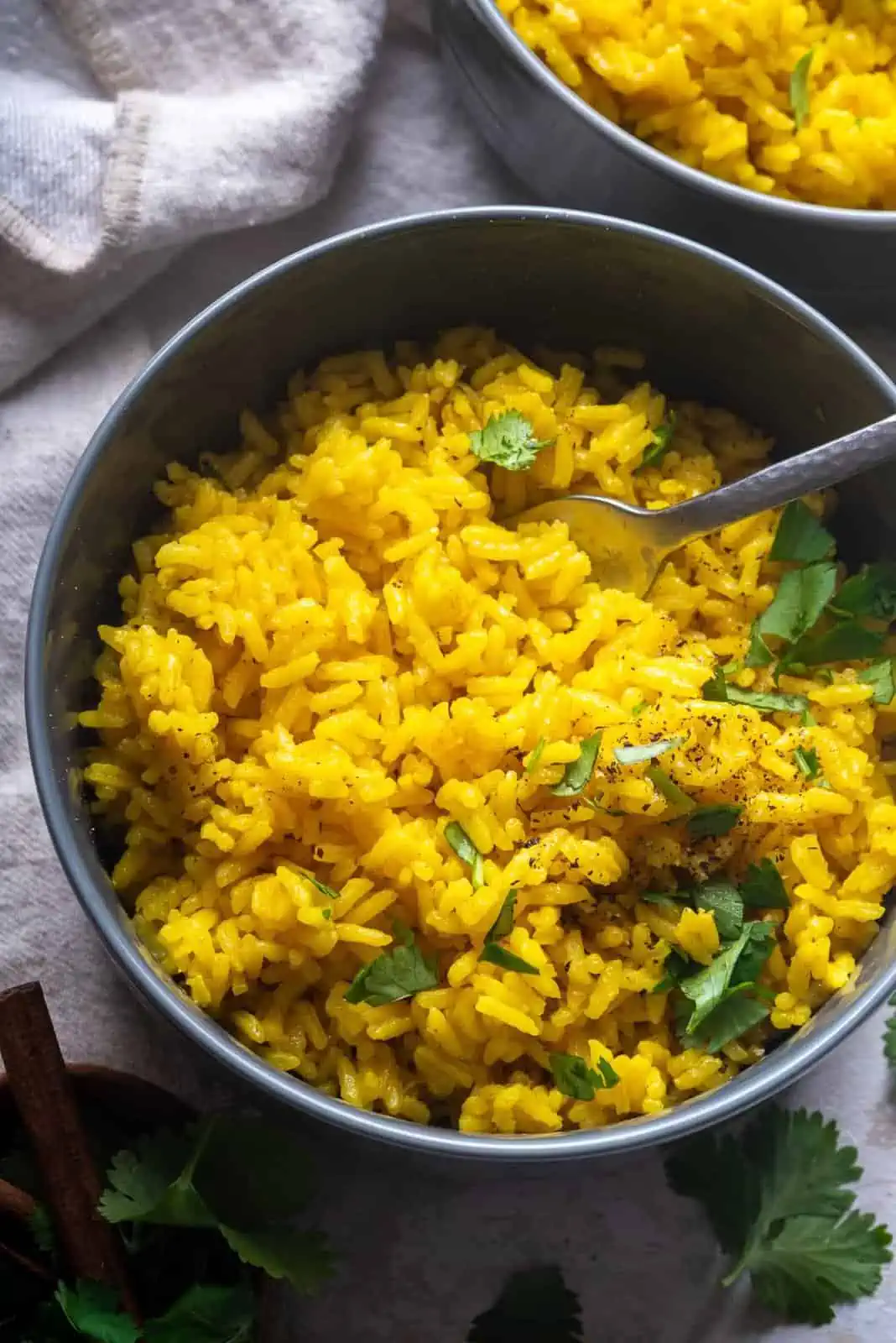 Experience the ultimate in taste and convenience with this delicious turmeric rice dish, featuring fluffy jasmine rice, aromatic spices, and creamy coconut milk. With its all-natural ingredients and dairy-free formulation, this nutritious side dish is the perfect accompaniment to any main meal. Best of all, it can be prepared in less than 30 minutes, making it the ultimate choice for a quick and easy Indian-inspired meal.
8. Iced Golden Milk Latte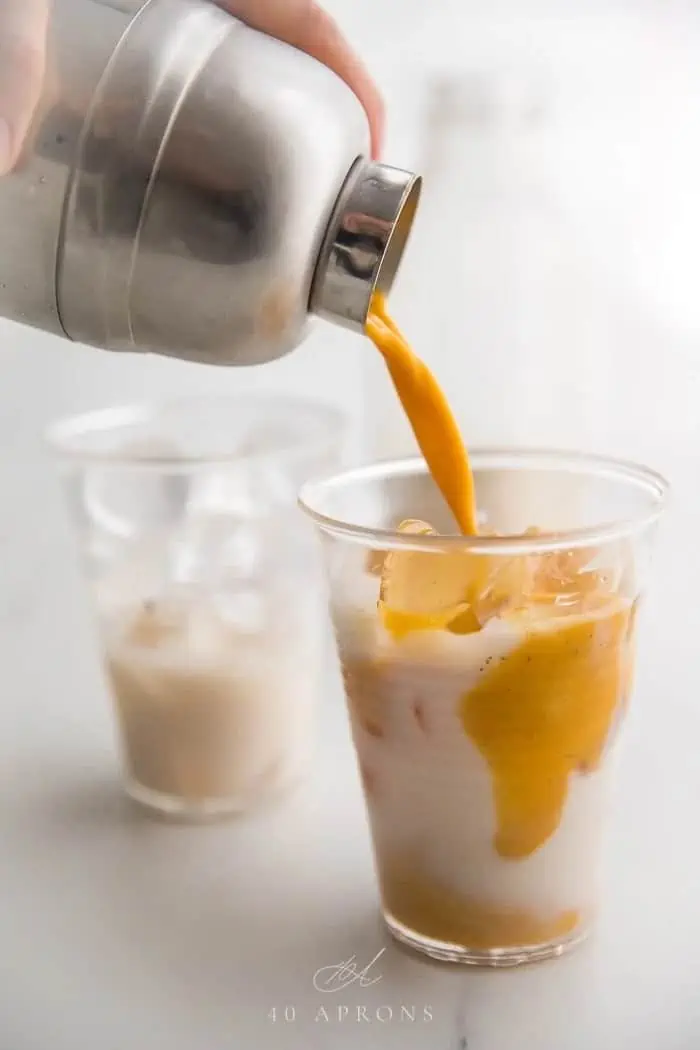 Indulge in the ultimate in taste and nutrition with this incredible iced golden milk latte, featuring a modern twist on an ancient healing beverage. With its anti-inflammatory properties and nourishing ingredients, this delectable drink is the perfect alternative to caffeine or any time you're looking to feel your best. Whether you enjoy it before bed or as a mid-day treat, this vegan and paleo-friendly beverage can be customized to suit your dietary preferences, including low-carb and keto options. Best of all, it takes just a few minutes to prepare, ensuring a quick and effortless treat whenever you need it.
9. Honey Turmeric Chicken
Introduce yourself to the wonders of turmeric with this delightful honey turmeric chicken recipe. With its mouthwatering aroma, golden hue, and juicy, tender texture, this delectable dish is the ultimate in taste and convenience. Perfect for a quick and easy dinner, this recipe can be prepared in just 15 minutes, making it the perfect choice for busy weeknights or any time you're in the mood for a delicious and wholesome meal.
10. Fluffy Golden Turmeric Cakes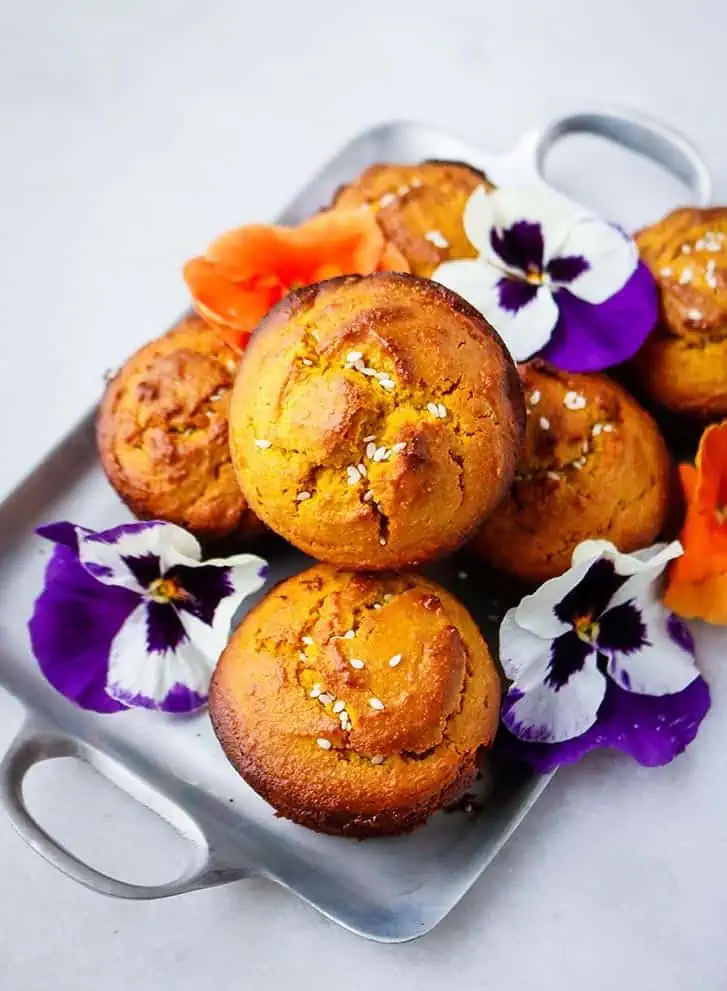 Elevate your dessert game with this delectable aromatic turmeric tahini cake, featuring a paleo twist on the traditional Lebanese dessert called sfouf. Unlike traditional sfouf, which is baked in a pan and sliced into squares, this recipe utilizes a muffin tin to create individual portions for maximum convenience and presentation. Perfect for pairing with a cup of tea or golden milk, these mouthwatering cakes are sure to delight your taste buds with their warm and inviting flavors. Whether you're entertaining guests or treating yourself to a special treat, this recipe is the ultimate choice for a delicious and wholesome dessert.