Top 12 Grain Free Bread Recipes That REALLY Taste Like Bread!
This post may contain affiliate links. As an Amazon Associate I earn from qualifying purchases. Please read the disclosure policy.
These grain free bread recipes are some of the best you can find for fluffy and flavorful wheat free bread. If you are paleo or gluten free and missing sandwiches, buttered toast, buns and biscuits, look no further for the best grain free breads to satisfy your cravings!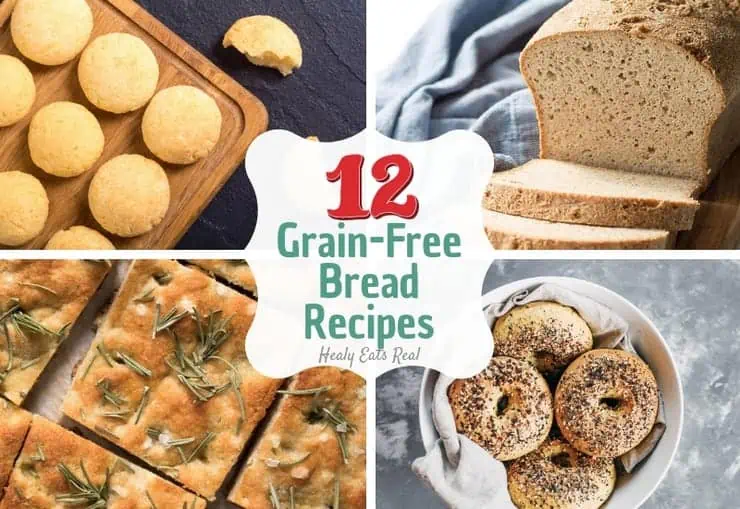 If you are gluten free or on a grain free or paleo diet, it's nice to have a grain free bread alternative every once in a while. I do enjoy a nice grain free bread from time to time. With all these great wheat free alternatives available, I would say that some of these recipes are even better than their grain-filled counterparts!
Common grain free bread ingredients…
For grain free bread baking you'll need some special ingredients. Most wheat free breads will use one or more of the following ingredients:
Baking with alternative grain free flours
It's good to know about the different grain free flours out there when you are looking to make wheat free bread. Many people assume that all grain free flours can be used like a 1:1 substitute for wheat flour, but this is not always the case. Coconut flour is a prime example of this.
Coconut four cannot be substituted for wheat flour 1:1. Coconut flour soaks up a ton of liquid so you only need to use a small amount of it and you usually need quite a bit more liquid ingredients than usual and a lot of eggs to keep it from crumbling.
The batter or dough of a recipe using coconut flour will look a lot different than a normal wheat flour batter or dough. It can be tempting to want to add more flour, but just follow the recipe and you'll be good!
Flours like almond flour and cassava flour usually work quite well as 1:1 substitutes for wheat flour, but if you use only almond flour, your bread can end up quite dense. That's why I like to use a combination of different flours in grain free baking to achieve the right texture.
Top 10 Grain Free Breads
The following grain free bread recipes exemplify some of the best qualities of a good wheat free baked good. If you try one of more of the recipes, please leave a comment below and let me know what you think!
1. Easy Almond Flax Keto Bread Recipe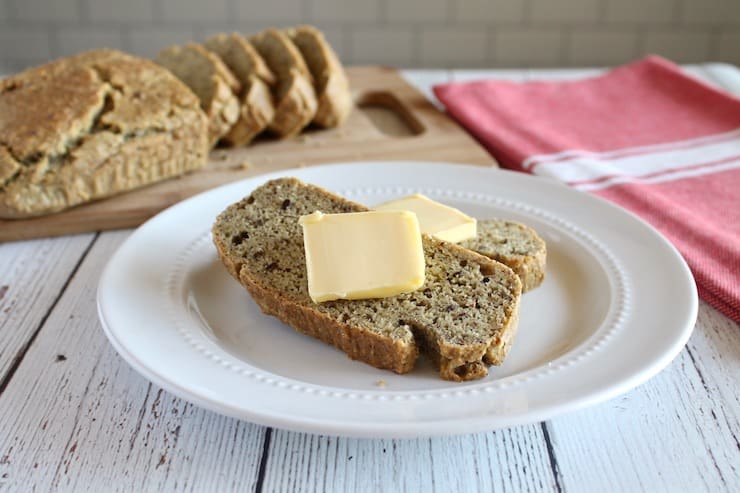 Many grain-free bread recipes tend to use too many eggs and therefore have an overly eggy flavor, but not this one! The amazing benefit to this keto bread recipe is that it is just so simple and easy to make and it has a great crunchy crust and dynamic flavor. All you have to do is dump all of the ingredients together (some of the main ingredients include almond four, ground flax and eggs) then mix it and bake it!
2. Paleo Sandwich Bread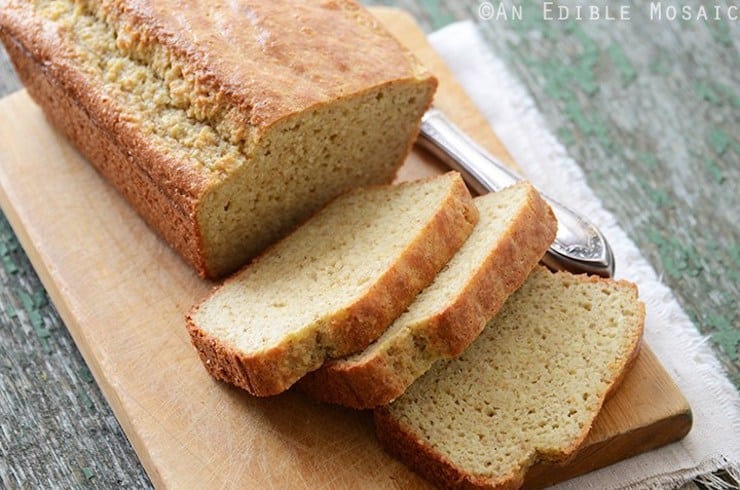 This paleo sandwich bread recipe uses a combination of different grain free flours like almond flour, arrowroot and flax to achieve a wonderful grain free bread that is pliable, not too dense yet strong enough to hold up in a sandwich. The recipe has been rigorously tested by the Faith over at An Edible Mosaic and includes lots of great tips on how to make the perfect loaf even with substitutions.
3. Grain Free Boules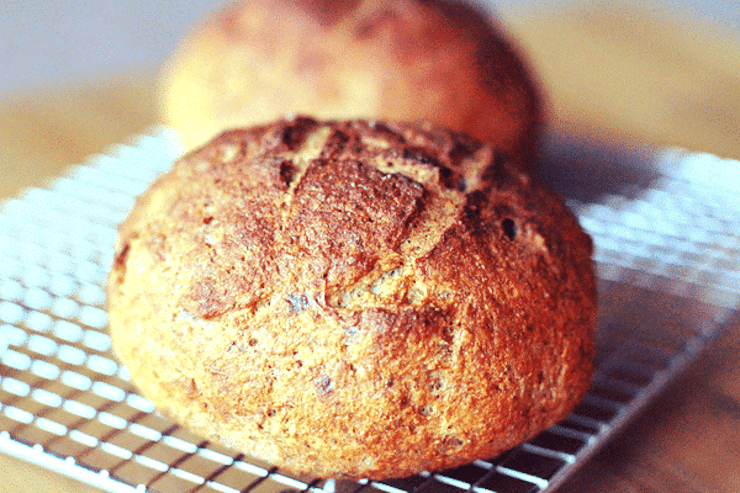 It's rare to find a grain free crusty boule like you would find in a french bakery, but I've managed to track one down! This recipe includes yeast and involves letting the dough rise just like a traditional bread recipe. Although it takes a bit more time to make, this allows the bread to have a lighter texture reminiscent of real bread.
4. Southern Style Fluffy Paleo Biscuits (Keto)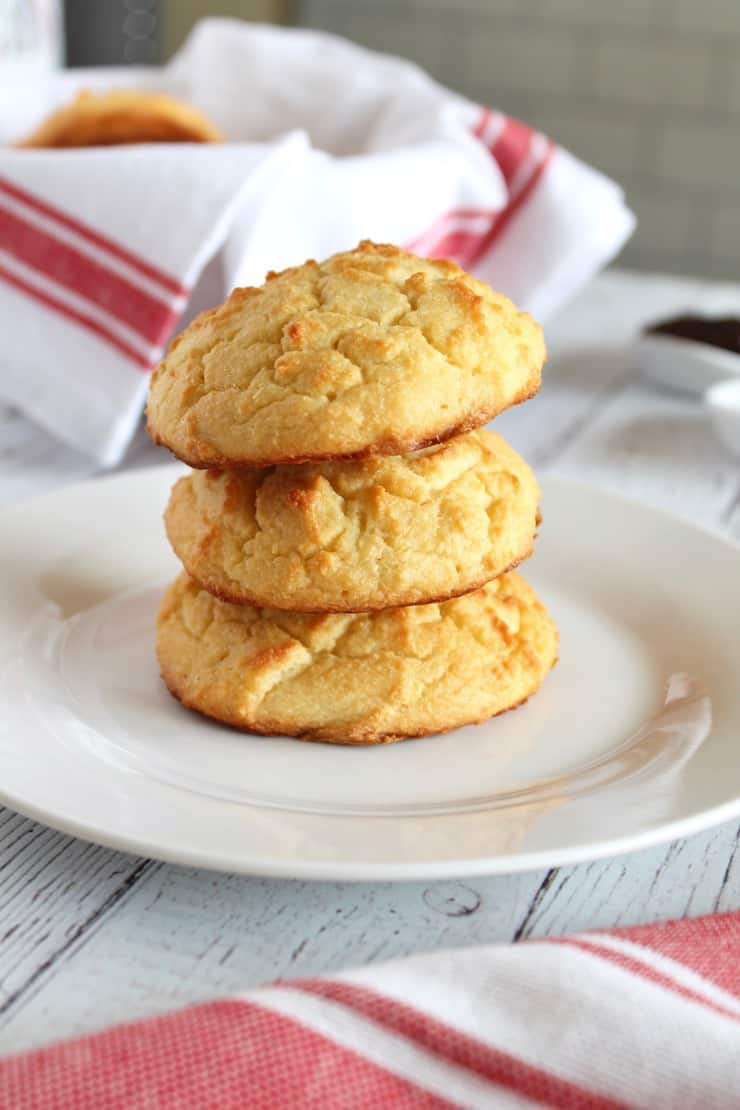 If you are on a low carb or keto diet, these biscuits will really be a welcome bready treat! This recipe contains a combo of almond and coconut flour as well as beaten egg whites, which is what gives these biscuits their fluffy texture despite not having any wheat flour in them.
5. Grain Free Cashew Sourdough Bread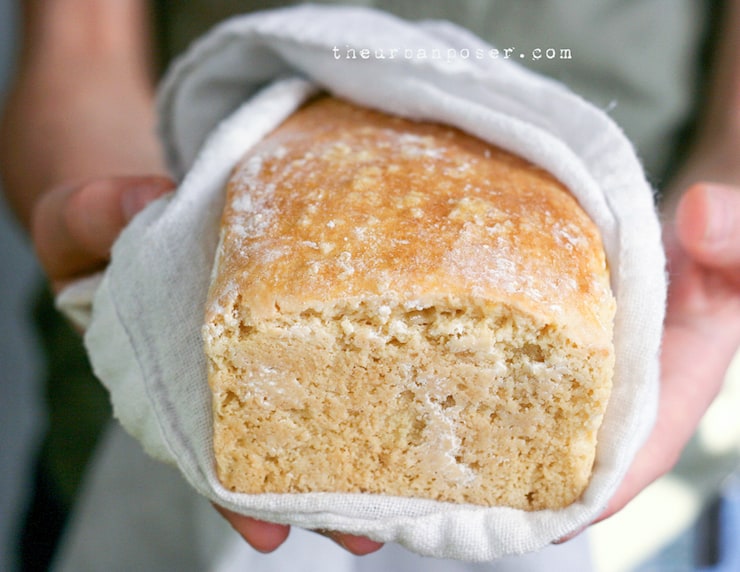 This recipe is a flavorful, tangy bread reminiscent of old world artisan sourdough loaves. Traditionally, sourdough is made by fermenting wheat dough. This grain free sourdough is unique in that it uses cashews blended into a creamy nut butter along with probiotic capsules to culture the dough. Although there is a bit more waiting involved with this recipe, the end result is definitely worth the time put in!
6. Grain Free French Bread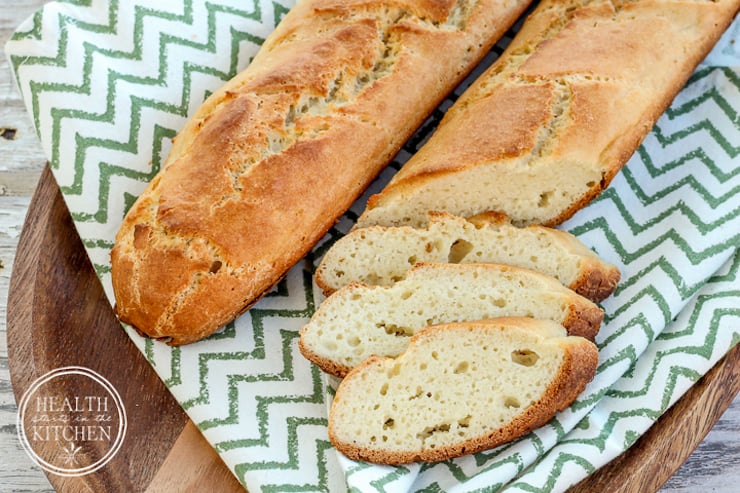 There's nothing quite like a loaf of french bread with it's crusty outer layer and soft doughy inside. This grain free version is remarkably similar to the wheat-filled counterpart and doesn't involve too much effort. It takes about one hour from start to finish, but will turn out best with an authentic french loaf pan.
7. Keto Buns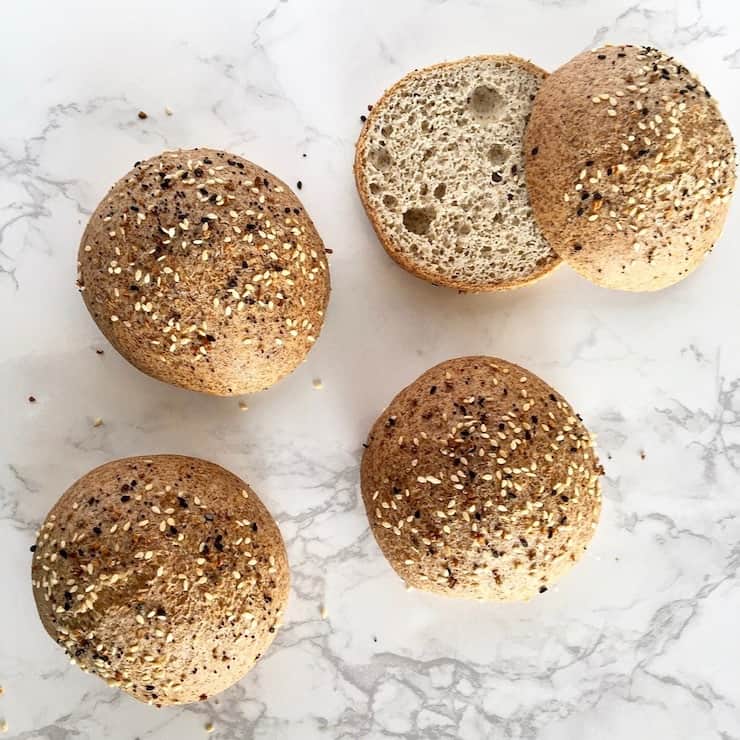 I have made these keto buns dozens of times because they are just one of those standby recipes that always comes out great. They are made with almond flour and psyllium husk.
The psyllium husk is what really makes the texture of these keto buns just like real bread. Psyllium husk binds with liquid to make the dough sticky, stretchy and airy, which is usually hard to achieve with grain free bread. These keto buns are great with burgers, sandwiches or toasted with butter!
8. Paleo Bagels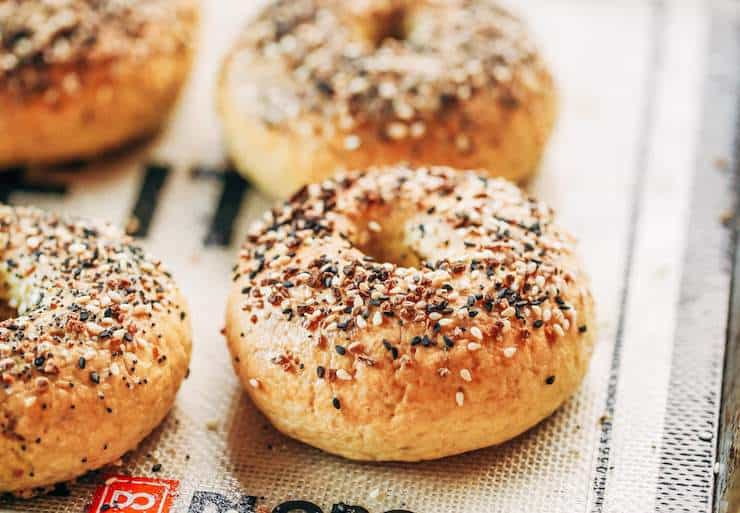 When I went grain free, bagels is one of the things I missed the most! Luckily, this paleo version is a pretty close substitute made from cassava and arrowroot flour. These paleo bagels are light yet hearty with that hallmark chewiness that you enjoy from regular bagels.
9. Psyllium Flax Grain Free Sandwich Bread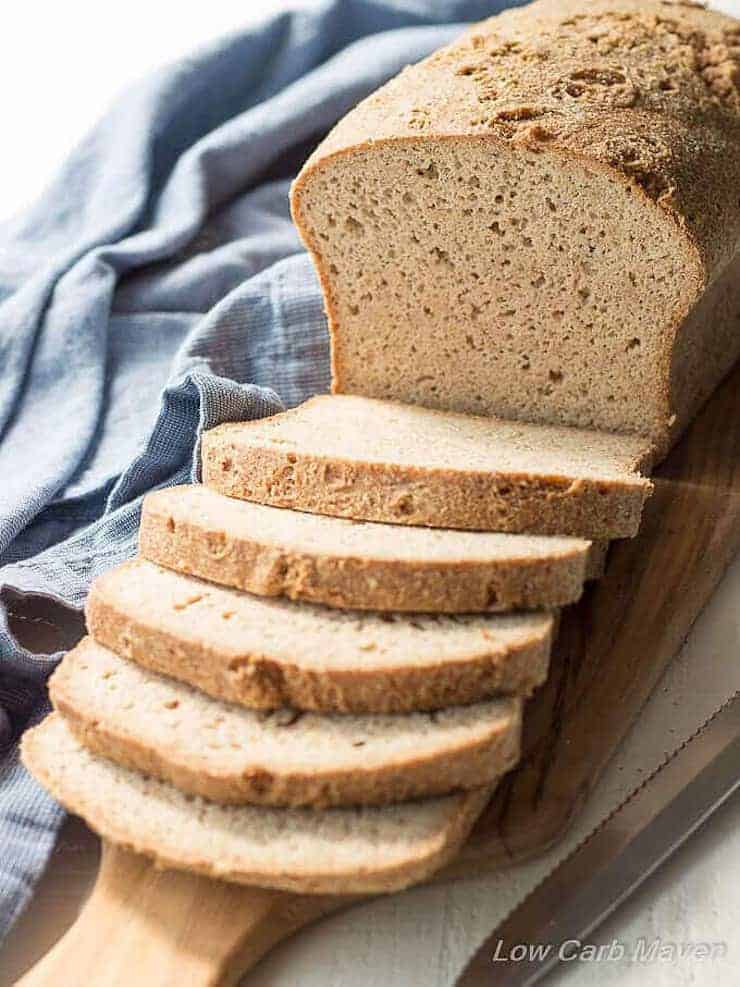 This sandwich bread recipe ticks all the boxes; it's low carb, cuts well, freezes well, tastes good and is one of the few that can hold up to be the true larger sandwich bread size. The psyllium husk and flax help to make it sturdy and pliable without being too dense.
10. Grain Free Herb Flatbread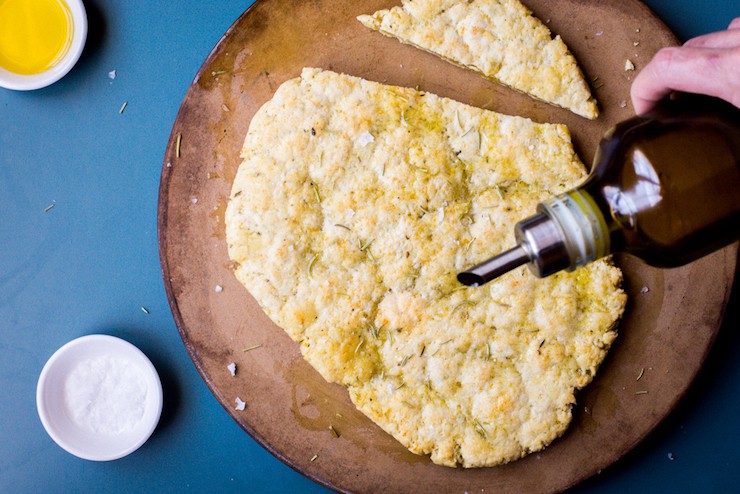 This grain free flatbread is also suitable for those on the autoimmune paleo protocol diet, so it is also nut-free and egg-free. This recipe uses tapioca starch, coconut milk and nutritional yeast to achieve a crisp texture and buttery flavor.
11. Rosemary & Sea Salt Focaccia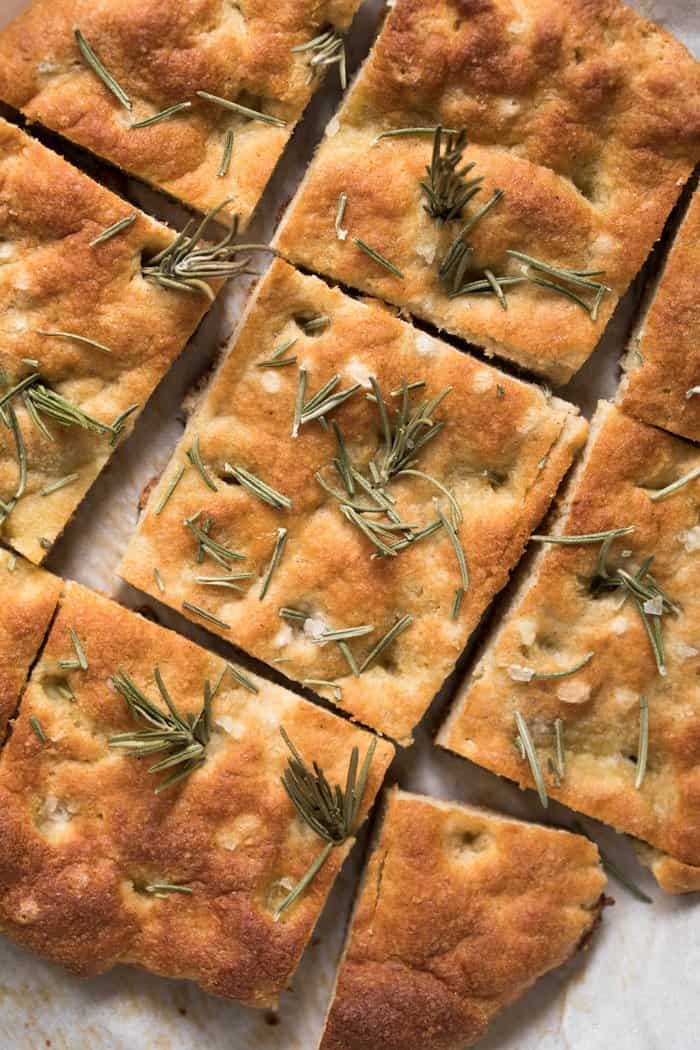 This grain free focaccia bread is made with a combo of almond flour and psyllium husk. It has a soft and chewy texture to accompany the bright flavors of rosemary and sea salt.
12. Paleo Garlic Bread Rolls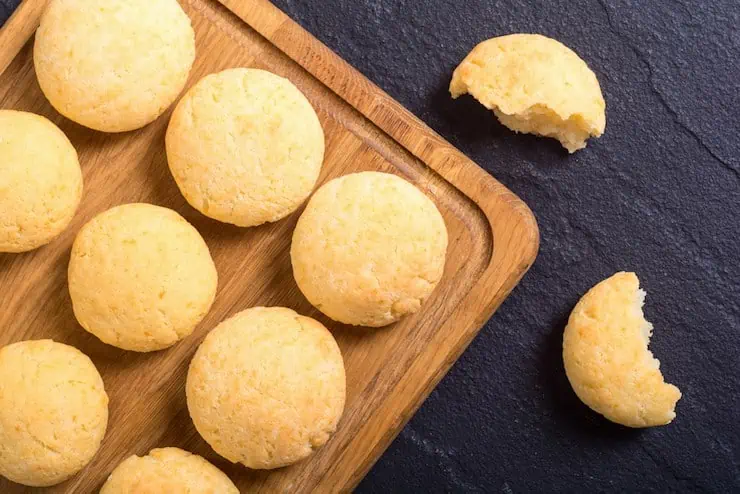 This recipe resembles brazilian pao de queijo bread, but without any dairy. It's made with tapioca flour and has a light texture that is perfect to accompany any meal.
Did you try any of these top 10 grain free bread recipes?
Don't forget to leave me a comment below and let me know what you think!
You can also follow me on Facebook, Instagram, Pinterest!
This post was originally published in June of 2013, but has been republished in September 2019 to include new and improved grain free bread recipes.