Welcome to Healy Eats Real!
Healy Eats Real's mission is to provide healthy recipes and helpful information on wellness so we can all enjoy vibrant lives!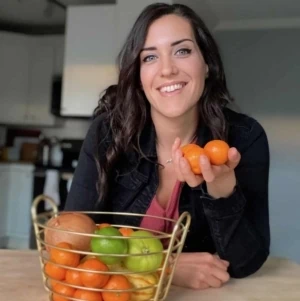 Hannah Healy is the founder of Healy Eats Real. Hannah started the site in 2012 to share her journey improving her diet.
A few major life changes have informed Hannah's position on nutrition and diet. The first being Hannah's tough decision to stop being vegetarian after 11 years. The second was Hannah's 90-pound weight loss. She writes about her journey, what she's learned through life experiences and her favorite recipes right here on Healy Eats Real.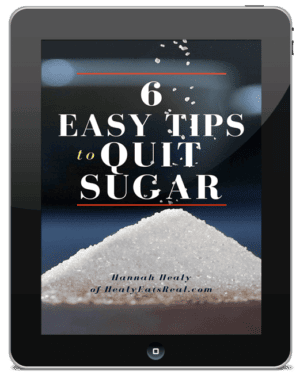 FREE EMAIL Gift
Get 6 Easy Tips to Quit Sugar!
Plus our best healthy recipes and wellness info when you subscribe to our newsletter.