Healthy Recipes For Every Diet
Healy Eats Real has a great collection of healthy recipes that will inspire you in the kitchen. Explore our treasure chest of tasty foods—from breakfast ideas that will wake you up, to smart, nutritious meals, to delicious desserts that you can feel good about serving. Unlock your full cooking potential with our assortment of top-notch recipes.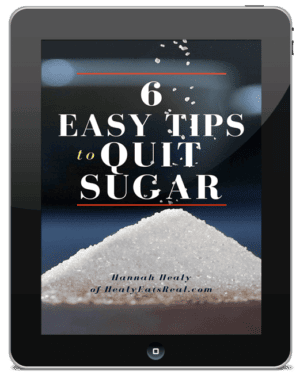 FREE EMAIL Gift
Get 6 Easy Tips to Quit Sugar!
Plus our best healthy recipes and wellness info when you subscribe to our newsletter.