A Dozen Easy 30-Minute Dinner Ideas
This post may contain affiliate links. As an Amazon Associate I earn from qualifying purchases. Please read the disclosure policy.
We all know those days when you come home from work, and all you want to do is collapse on the couch. Spending a lot of time in the kitchen is usually the last thing you want to do, but you have to eat. These hassle-free recipes taste delicious, take 10-30 minutes, and have limited ingredients (usually ones you can find in your house already).
Herb Roasted Chicken & Vegetable Sheet Pan Dinner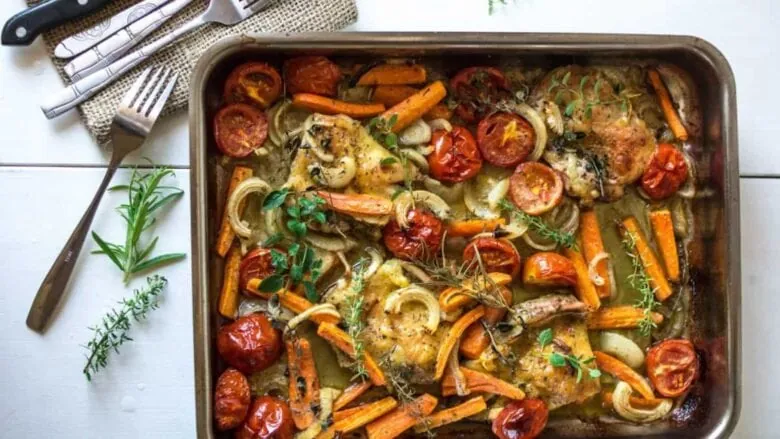 This herb-roasted chicken and veggies sheet pan dinner is a simple way to get a meal on the table with one dish. The chicken is juicy with crispy skin, and the vegetables take on a delicious aroma from the herbs.
Easy Chili Spiced Air Fryer Drumsticks
These chili-spiced air fryer chicken drumsticks have crispy, spicy skin and juicy, tender meat. They only take about 10 minutes to prepare, and they cook in about 15-20 minutes!
2-Ingredient Instant Pot Shredded Beef Tacos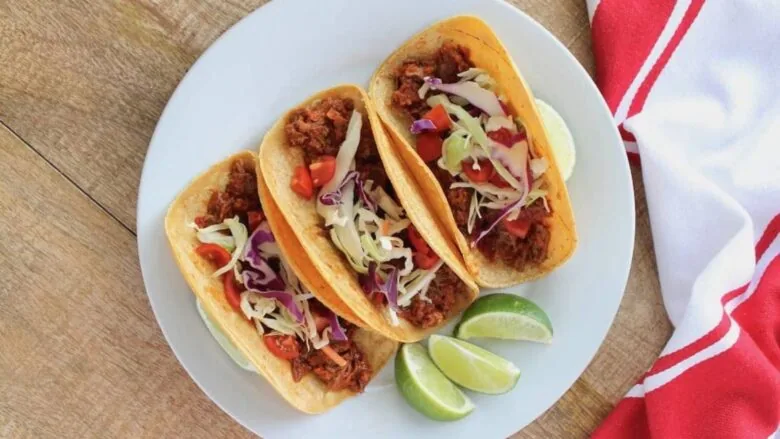 This shredded beef recipe couldn't be easier! You just dump beef and a jar of salsa in the instant pot and let it cook while you get your taco fixings together.
Pan-Seared Cod With Tomato
This pan-seared cod recipe features flaky, mild-flavored fish in a delicious tomato garlic sauce. With simple ingredients and easy directions, this meal comes together in just 30 minutes!
Vegetarian Ramen Noodle Salad
This ramen noodle salad in a jar has simple ingredients like zucchini, corn, tomatoes, and noodles, but the best part is the creamy peanut-soy sauce drizzled on top.
Unstuffed Peppers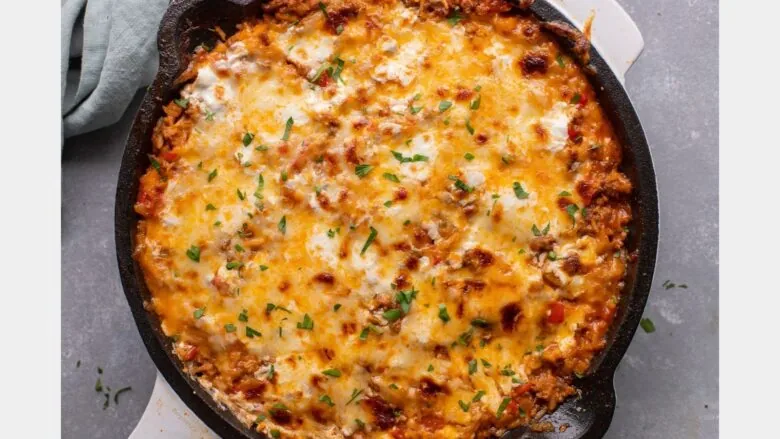 This cheesy unstuffed peppers dish is a great easy weeknight dinner. You'll love how the ground beef, tomato sauce, rice, and bell peppers blend to create a savory, satisfying meal!
Rainbow Veggie Beef Stir Fry
This rainbow veggie beef stir fry is different than your average stir fry because of the various colorful vegetables. The vegetables add a crunchy texture along with varied flavors from sweet to bitter, while the sauce ties it together with bite and sweetness.
Pan Seared Shrimp
This pan-seared shrimp is the perfect lazy weeknight meal because all you need is three ingredients and 10 minutes to get this on the table. The shrimp are seared with simple seasoning on the outside and deliciously tender inside.
Cottage Cheese Pasta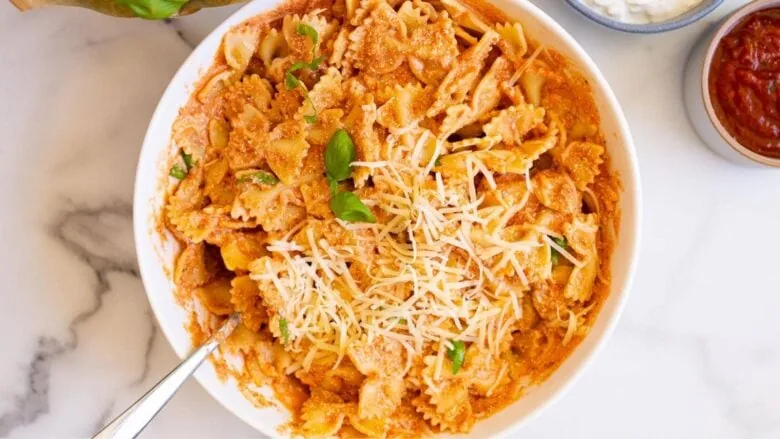 Cottage cheese pasta is a great idea when you might be running out of groceries and want to use up what you have. Combining pasta, tomato sauce, parmesan, and cottage cheese adds a nice protein boost while preserving the rich cheesy tomato flavor of the dish.
3-Ingredient Beefaroni
Homemade 3-ingredient beefaroni is not only quick (15 minutes!), but it's cheap too! It has savory beef and tomato flavors, just like Grandma used to make.
Caprese Chicken
With just five ingredients, this caprese chicken comes together quickly in one pan when you're feeling tired after work. The flavors of mozzarella, balsamic vinegar, and tomato bring a tanginess to the succulent chicken.
Pork Egg Roll in a Bowl
This pork egg roll in a bowl is a simple, one-pan meal that comes together in 15 minutes. With ground pork, vegetables, and savory flavors, this dish is sure to please the whole family.
More Articles From Healy Eats Real
These 15 Pizza Crusts Made From Vegetables will wow you with flavor! These pizzas are full of healthy vegetables like cauliflower, broccoli, zucchini, butternut squash, and more, so you don't have to worry about getting your daily veggie intake.
16 Ridiculously Easy Camping Food Ideas
These 16 easy camping food ideas are ideal for camping trips. From foil-pack meals to walking tacos, don't miss out on the best meals for the great outdoors!
Top 12 Grain-Free Bread Recipes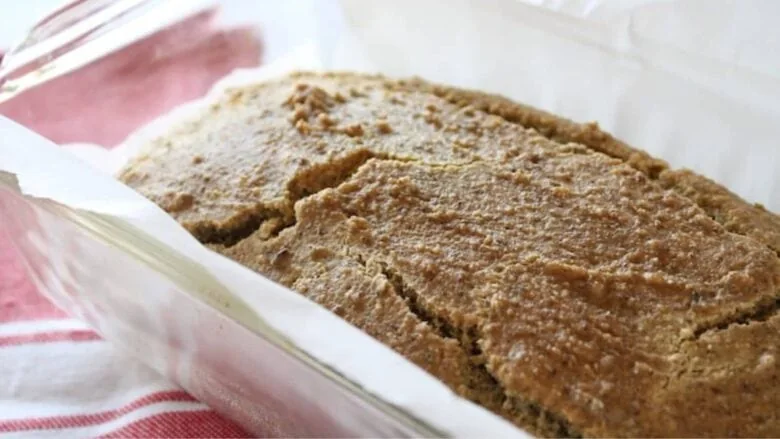 Wanting to cut down on carbs? These 12 grain-free bread recipes really taste like bread but contain healthier ingredients like almonds, flax, and coconut!
30+ Sugar-Free Desserts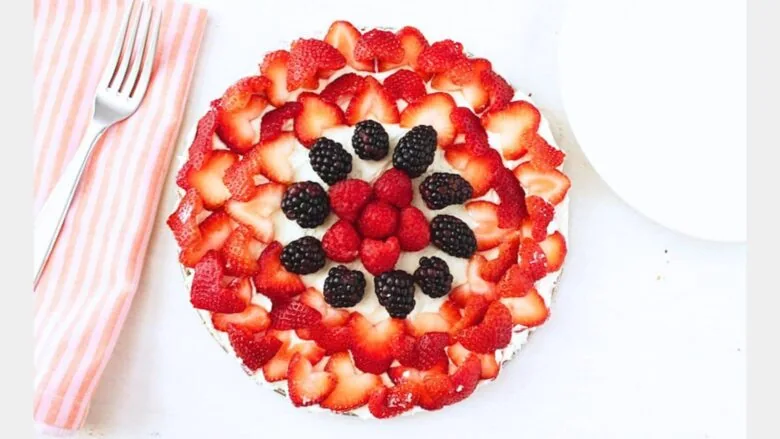 These 30 sugar-free dessert recipes are so tasty and rich that you won't even miss the sugar! Try these no added sugar treats when you're watching your weight or sugar intake.