Gluten Free
Vegetarian
70 Soy-Free, Meatless Real Food Recipes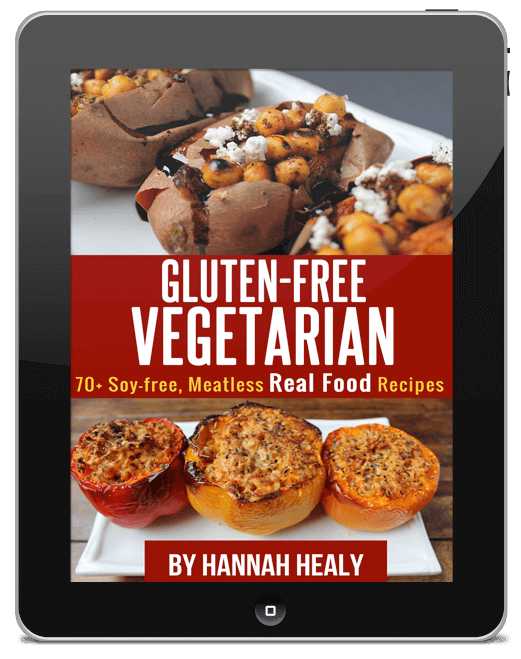 My name is Hannah Healy, and I noticed that there were a lack of healthy recipes that were BOTH gluten-free and vegetarian. So, I wrote this book for those who want to be healthy, save money and still make delicious, nutritious and filling meals! You DON'T even have to be vegetarian to LOVE this book!
Included are over 120 pages of gluten-free, soy-free, meatless, whole food recipes along with tutorials and guides to help you make food from scratch so you can save money and be healthy!
—Hannah Healy
HealyEatsReal.com
Gluten Free Vegetarian contains:
Gluten Free Vegetarian Features Delicious, Allergy-Friendly Recipes Like….
In Gluten Free Vegetarian You Will Discover…
PLUS healthy cooking tips and guides to making your own staples from scratch!
Customer Reviews for Gluten Free Vegetarian: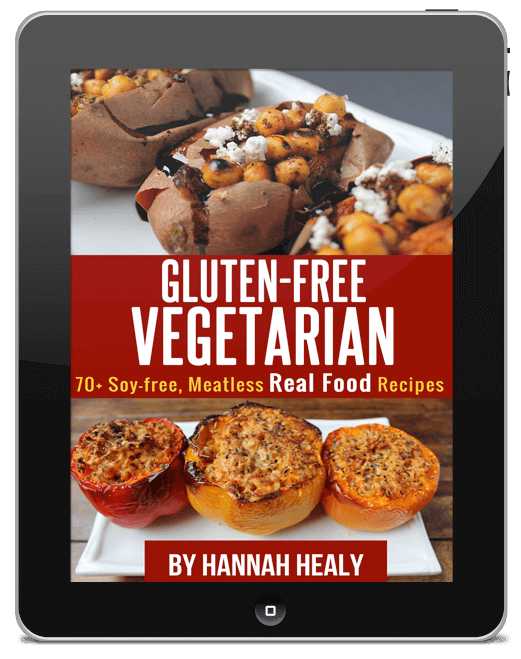 Gluten Free Vegetarian is an ebook, which means that you can download it to your computer or tablet instantly after purchase!
You do not need an iPad or tablet to own Gluten Free Vegetarian, although you can also access it on your tablet device if you wish.
When you purchase Gluten Free Vegetarian, you will receive a PDF download that is accessible on any computer or tablet device.
NOW ONLY $24.99 $10!
Use coupon code GFVEG