Sugar Free
Paleo Desserts
35 Delicious No-Sugar Added Recipes Without Gluten or Dairy!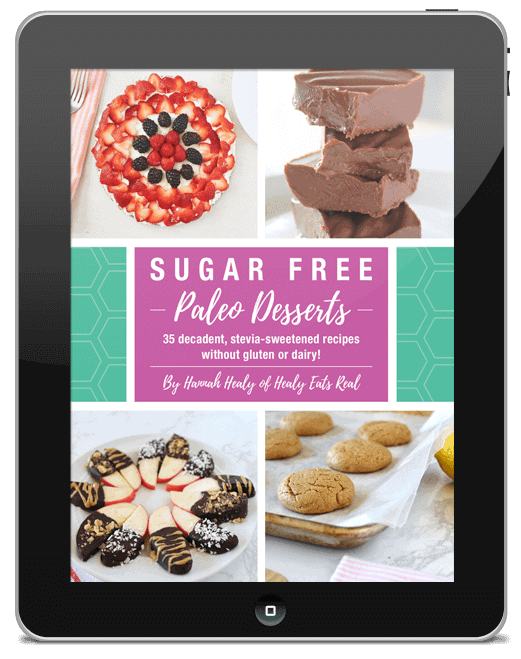 If you are a clean-eater, you may have a hard time finding good dessert recipes without added sugar.
Yes you can find many paleo, gluten-free and dairy-free dessert recipes, but most of them still contain lots of added sugar…
News Flash!
Honey, coconut sugar and maple syrup may be more natural than white sugar, but they still contain glucose and can spike your blood sugar, contribute to food cravings, weight gain, poor dental health and can affect your overall health in the same way that regular sugar does.
In fact, eating too much sugar, regardless of the source, can cause many issues like….
Here's How Sugar Free Paleo Desserts Can Help Solve Your Sugar Craving Problems…
This book can help you quit sugar AND stay on track of your healthy clean-eating diet with over 30 dessert recipes that are free of any kind of added sugar. The only sweeteners used in this book are stevia (which has no effect on blood sugar) and whole fruits with all the vitamins, minerals and fiber intact which mitigate the effects of any natural sugars.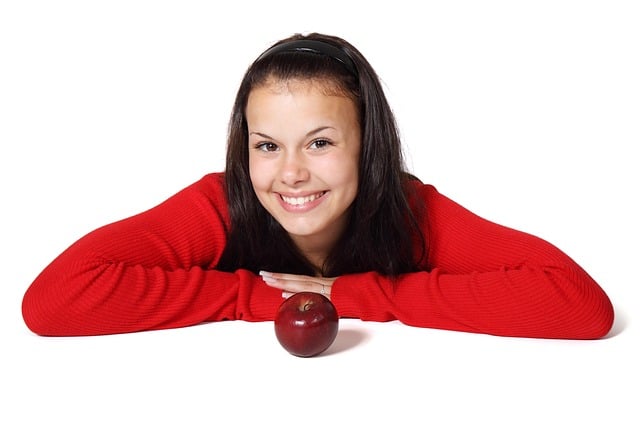 The best way to eliminate your sugar cravings, low energy and weight gain is to drastically lower your sugar consumption (even natural sugars!)….

But can you really go your whole life without having dessert??
Sugar-Free Paleo Desserts can help you stick to your sugarless lifestyle without feeling deprived of the joys of the occasional sweet treat.
All 35 recipes in Sugar-Free Paleo Desserts are gluten-free, grain-free, dairy-free and sugar-free…but you wouldn't even be able to tell from the decadent richness of the banana brownies or the creamy brightness of the coconut cream fruit tart.
Each recipe has been crafted to bring out the sweetness and flavor that the natural sugarless ingredients have to offer.
All the dessert recipes in this book are paleo and free from artificial sweeteners, honey, maple syrup, coconut sugar and any other types of sugary sweeteners. I only use some stevia and/or whole fruit in the recipes to enhance the natural sweetness of the ingredients.
Sugar Free Paleo Desserts Features Delicious Recipes Like….
Imagine This…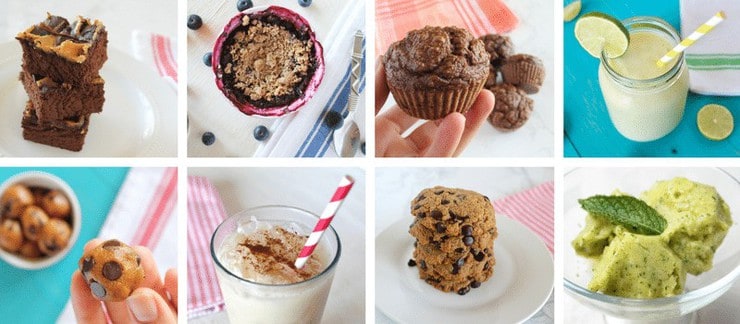 All of the above and more have happened to countless people like me who have quit or cut back on sugar.
Use Sugar Free Paleo Desserts as a tool to enjoy desserts while eliminating your sugar cravings for good!
My Experience with Sugar Addiction
I myself have experienced the feeling of dependence on sugary foods.
I happen to be very sensitive to the addictive qualities of sugar, and even natural sugars can trigger me to binge on sweets. When my body tastes sugar, it's as is if I've had a drug and I must have more and more. This is a common problem for many people.
Once I quit having so much sugar, I had more energy, I was clear-headed, I wasn't tired all the time, and I didn't have so many mood swings. I felt FREE!
However, I like to have a treat every once in awhile without triggering my sugar addiction, and that's why I've created this book! I want to help others like me, who want to avoid sugar, but still have a dessert every once in awhile.
I hope you enjoy these recipes and they open you up to the possibilities of enjoying life as a sugar-free person!
—Hannah Healy
HealyEatsReal.com
"Once I quit having so much sugar, I had more energy, I was clear-headed, I wasn't tired all the time, and I didn't have so many mood swings. I felt FREE!"
In Sugar-Free Paleo Desserts You Will Discover…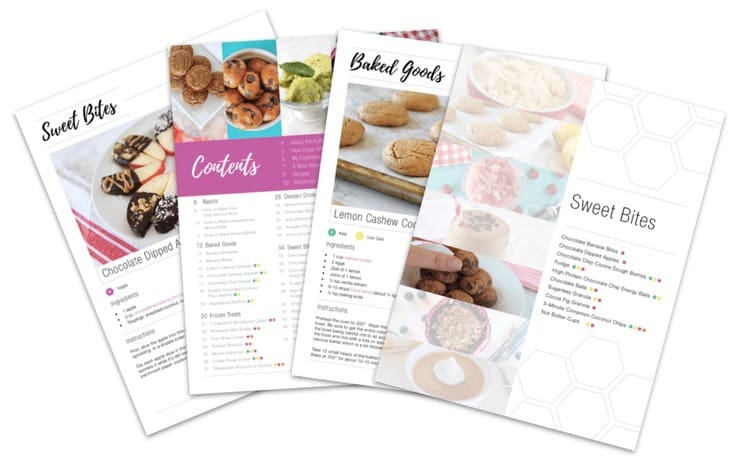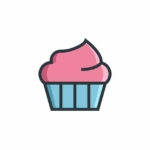 Something for All Diets!
This book includes something for many special diets! All recipes are labelled!

14 Keto Recipes
20 Low Carb Recipes
25 Vegan Recipes
8 Autoimmune Protocol (AIP) Recipes
FREE BONUSES: Ebook + Printable Guide with Purchase!
When you purchase Sugar Free Paleo Desserts, you'll also get my ebook 6 Easy Tips to Quit Sugar and my printable Hidden Sugar Guide.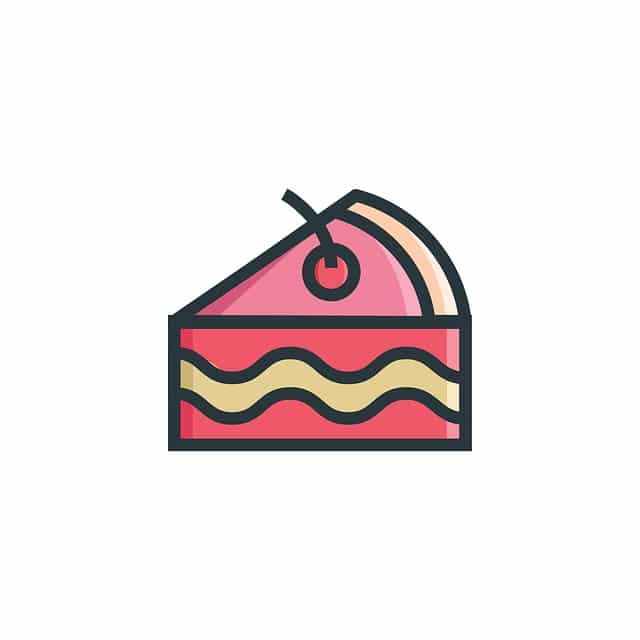 35 Delicious Sugarless Dessert Recipes!
With amazing sugarless treats like chocolate chip cookies, brownies, ice cream, fruit tart and more, you will not want to miss out on this ebook!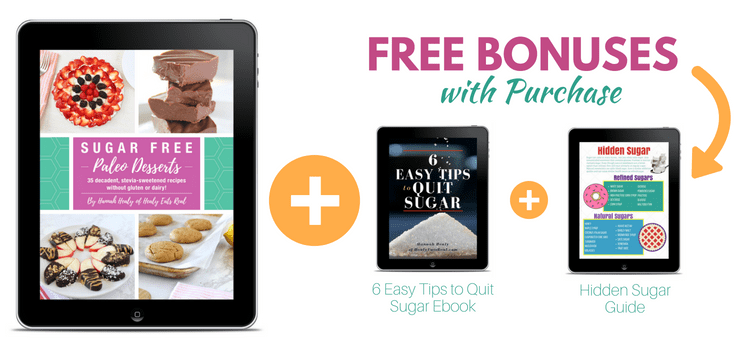 Your Ebook will be available for instant download after payment.