When to Take Ashwagandha + 6 Health Benefits
This post may contain affiliate links. As an Amazon Associate I earn from qualifying purchases. Please read the disclosure policy.
This post is sponsored by Terry Naturally, but I only recommend products and services that I have personally tried and believe are of value to my readers. All opinions in this post are my own.
It's important to know how and when to take ashwagandha for maximum effectiveness. This potent adaptogen can help with occasional stress and so much more.*
How ashwagandha has helped me…
I remember a few years ago when I was going through a divorce and moving at the same time that ashwagandha was a huge help. I had just moved out of my apartment with my husband and was staying with family while I looked for a place of my own. I was staying in a small room at my Mom's house with all of my stuff in suitcases while driving an hour out and back almost every day to look at apartments all while trying to keep my business afloat working from home.
It was a time of intense transition and I could tell that it was taking a toll on my sleep and energy. I wavered between feeling wired and tired through the day, then when it was time for bed I couldn't fall asleep because I was wired and my mind was racing.
I had used ashwagandha during times of occasional stress on and off through the years, so I knew this was a time for it. I started taking a dose of it every morning with a healthy breakfast and then again in the afternoon with a snack. For me it always takes a couple weeks for it to start working, but I was diligent in sticking to my twice a day doses.*
After a couple weeks I started to fall asleep a little easier at night. Then in the mornings I didn't feel so wired, I had energy but it wasn't frenzied. I started to feel a little more even without a fatigue crash in the afternoon. I also noticed that my mood felt a little more balanced and I didn't feel like crying every time I missed out on an apartment that I wanted. I knew that the ashwagandha was kicking in and helping me through this tough time.*
Ashwagandha has been such a huge help over the years. It's the first thing I reach for when I need extra support.*
Health benefits of ashwagandha
Ashwagandha may help with occasional stress according to studies.*
Ashwagandha supports healthy cortisol balance and overall health.
Studies have shown that it can support healthy adrenal function.
Ashwagandha supports healthy mood and relaxation.
Promotes mental strength, clarity and improved focus.
Supports restful sleep.*
Best reasons to start taking ashwagandha
One of the main reasons that I start to take ashwagandha is when I notice that I'm dealing with high amounts of stress. The first thing that happens to me is high morning cortisol which results in feeling wired and then comes some occasional sleeplessness. That's when I know it's time to start taking ashwagandha to help with occasional stress and sleep.*
Below are several reasons you may want to start taking ashwagandha:
During times of occasional stress
If you are experiencing occasional sleeplessness
If you are looking for support for healthy mood and relaxation
Need support for improved focus and mental strength
If you need support for healthy adrenal function
If you need support for restful sleep at night and stamina during the day*
Best time of day to take ashwagandha
The time of day doesn't necessarily affect the effectiveness of ashwagandha, so it can be taken any time of day, however it is best to take it with a meal to avoid any digestive upset. If you are taking higher amounts it can also help to break it up into multiple doses throughout the day for effectiveness, for example, with breakfast and dinner.
It's also important to note that ashwagandha can take time to start working. Take it consistently for at least 30 or more days since it can take time to notice changes.
Terry Naturally® Ashwagandha
I like Terry Naturally ashwagandha for a few reasons:
Lab tested for purity and quality
Vegan & non-GMO
No sugar, dairy, gluten, soy or artificial preservatives
Free shipping!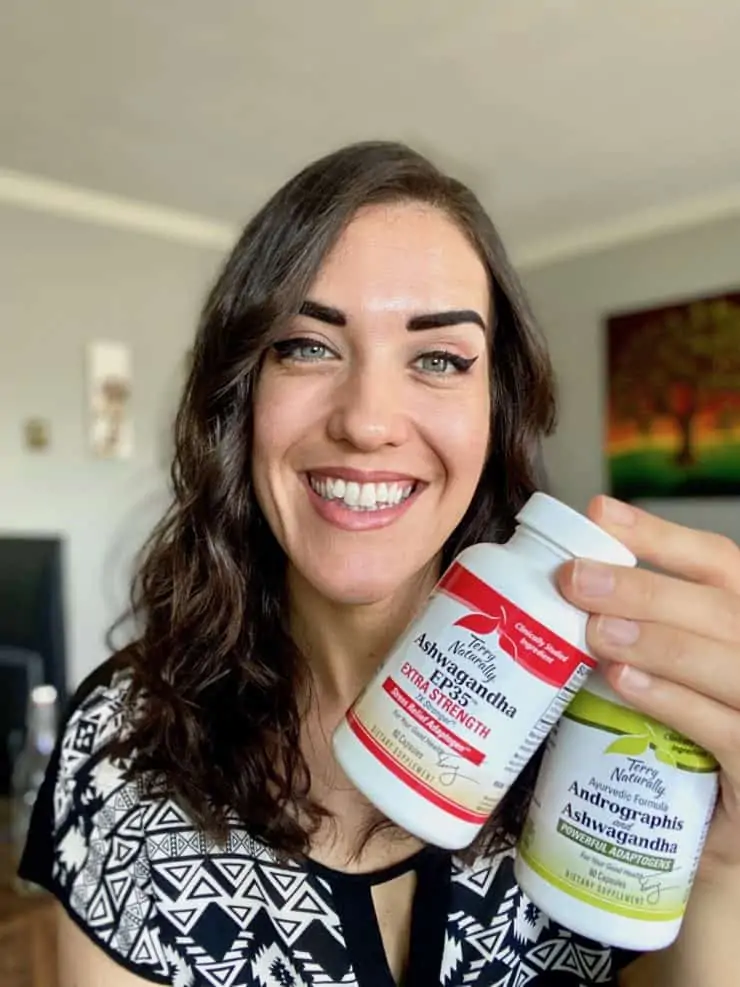 Terry naturally has a few options when it comes to ashwagandha: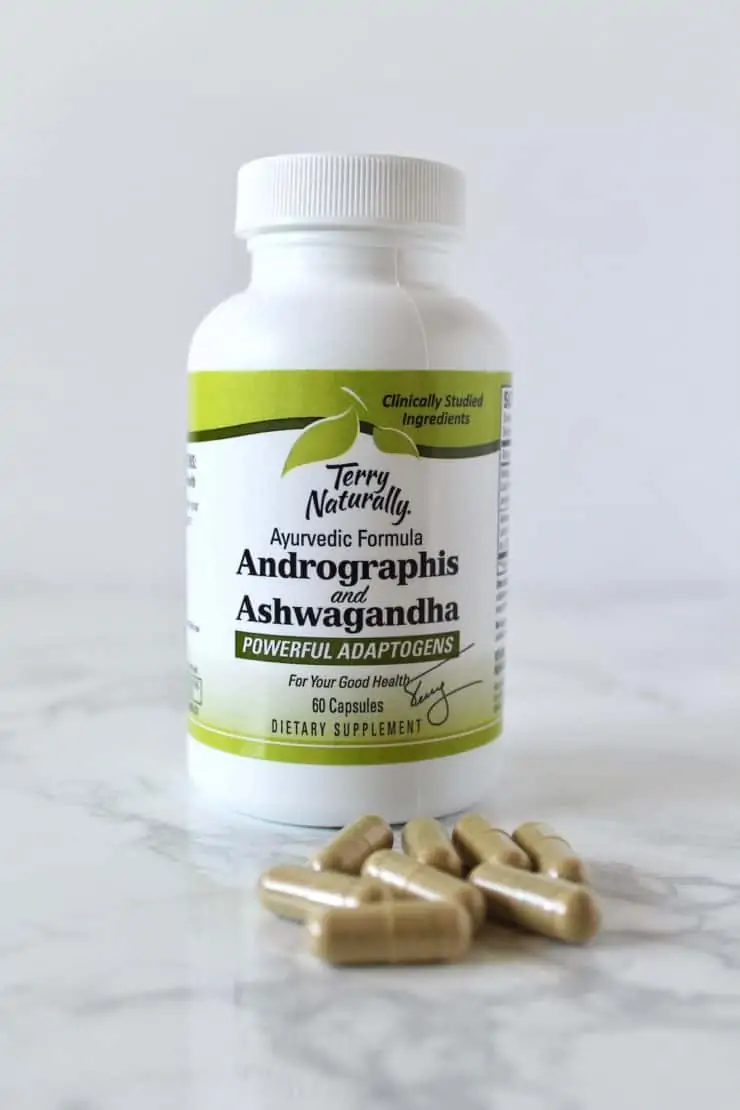 *These statements have not been evaluated by the food and drug administration. These products are not intended to diagnose, treat, cure or prevent any disease.