Decadent
Paleo Desserts
Over 30 Healthy & Delicious Gluten Free Dessert Recipes!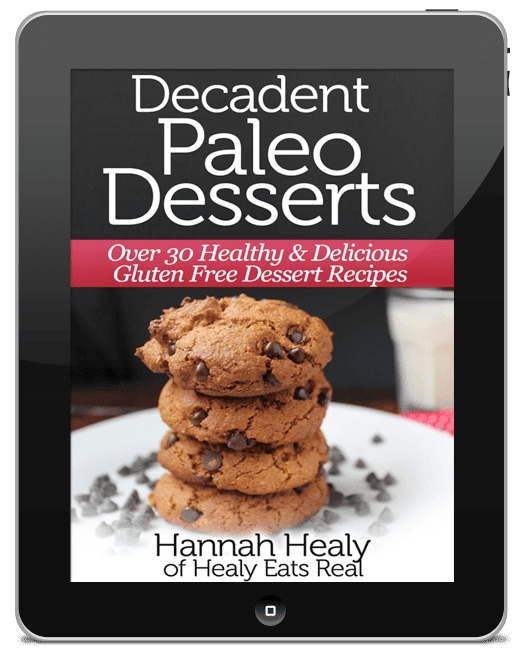 My name is Hannah Healy, and I've noticed a huge change in the way I feel since I've adopted a paleo diet. I've been developing tasty paleo desserts to rave reviews for years! I created this book so that you can indulge in some of the tasty treats that people with dietary restrictions often can't have.
Now you can have all of those and more with Decadent Paleo Desserts! Learn how to make your own healthy treats that are free of gluten, dairy, processed foods and processed sugars!
—Hannah Healy
HealyEatsReal.com
Decadent Paleo Desserts contains: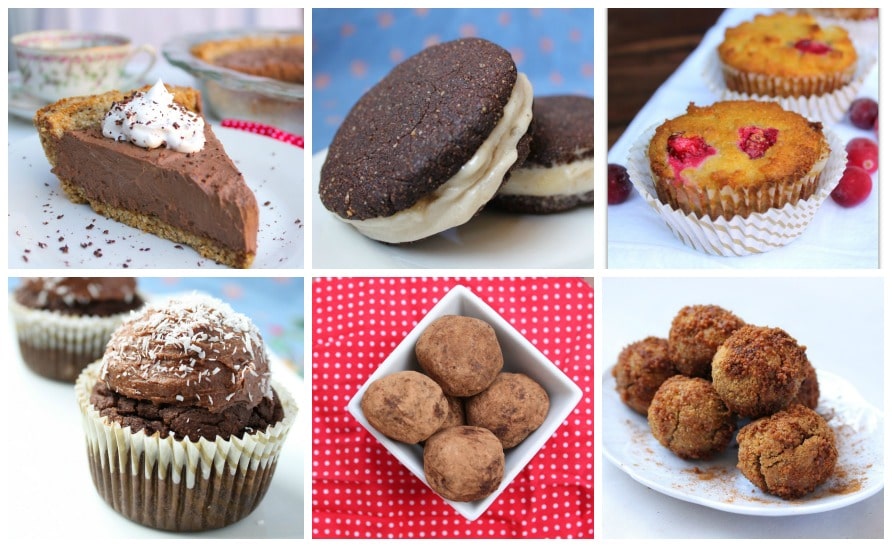 Decadent Paleo Desserts Features Delicious, Allergy-Friendly Recipes Like….
Customer Reviews for Decadent Paleo Desserts: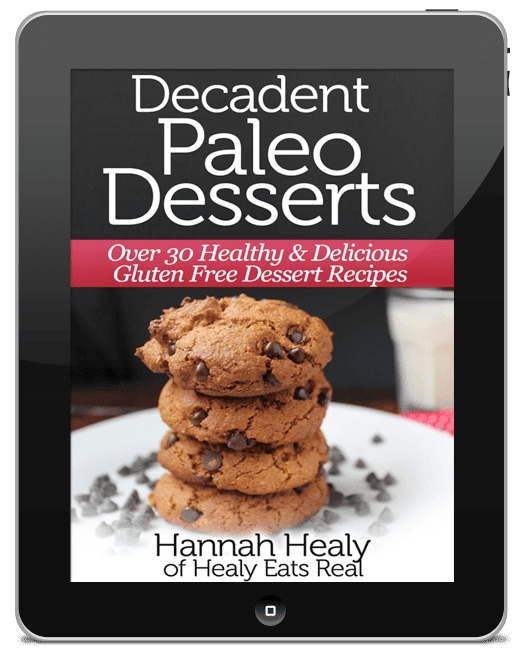 Decadent Paleo Desserts is an ebook, which means that you can download it to your computer or tablet instantly after purchase!
You do not need an iPad or tablet to own Decadent Paleo Desserts, although you can also access it on your tablet device if you wish.
When you purchase Decadent Paleo Desserts, you will receive a PDF download that is accessible on any computer or tablet device.
NOW ONLY $5.97