3 Best Herbs to Support Emotional Health
This post may contain affiliate links. As an Amazon Associate I earn from qualifying purchases. Please read the disclosure policy.
This post on the best herbs to support emotional health is sponsored by iHerb, but I only recommend products and services that I have personally tried and believe are of value to my readers. All opinions in this post are my own.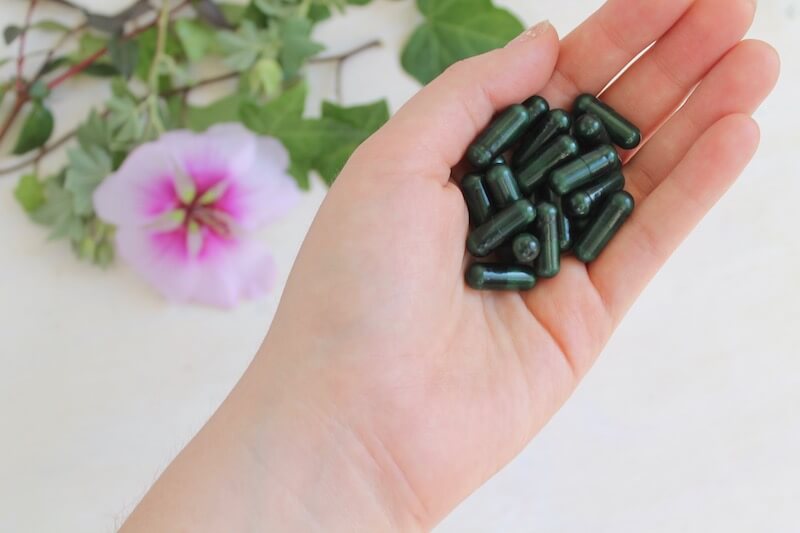 It's important to support your mental and emotional health. Anyone who has been through a hard time emotionally knows that it can make everything else harder; work, sleep and even relationships.
A healthy diet, lifestyle and stress management are all great ways to help avoid feeling down. However, we can't always avoid changes in mood and emotions, luckily there are natural herbs that we can take to support us through these times.
Herbs have been used successfully for centuries by ancient civilizations all the way to modern people all over the world. The powerful compounds present in plants can have a major effect in maintaining our health.
Below I've listed my top three picks of herbs that promote emotional health and a positive mood.
Ordering Affordable Supplements from iHerb
I always like getting herbs from iHerb. They have a massive selection of quality vitamins, herbs and supplements as well as cooking, health and nutrition supplies. Everything is offered at a really affordable price.
Plus shipping is free for any order over $20 and anytime I order from iHerb my order always comes really fast. I LOVE fast and free shipping…I'm so impatient when it comes to my supplements and nutrition supplies. iHerb is also a Google Trusted Store and their Customer Service team provides support in 10 different languages! Awesome!
My Experience with the California Gold Nutrition EuroHerbs Line
The California Gold Nutrition line of EuroHerbs are pharmacopoeial-grade and European sourced herbs that are primarily processed in Spain and Germany. I like that they use plant materials like chlorophyll for the capsules since that has it's own health benefits as well (chlorophyll is naturally green which is why the EuroHerb capsules are green).
I'm super happy with the quality and effectiveness of the EuroHerbs line. Last week I had a few busy days and was having restless nights where I couldn't shut off my hectic thoughts. I took 2 capsules of the EuroHerbs passion flower about 30 minutes before bed and I slept like a baby! I was actually surprised when I woke up because I had slept in. I had almost gotten used to waking up in the night or waking up too early with racing thoughts.
All of the herbs for emotional support mentioned in this post are available through iHerb. Don't forget to cash in on your discount below…
Get $5 OFF of your order on iHerb.com!
Fortunately, iHerb stocks quality herbs from California Gold Nutrition's Euro Herbs line. They are available at an affordable price on iHerb.com. So stock up on your herbs and supplements there!
Current customers can get 5% off their order with no minimum purchase by entering NAH6634 in their shopping cart or by clicking here.
New customers can Click Here to Get an additional $5 off Their First California Gold Nutrition EuroHerbs Order of $20 or more!
3 Best Herbs to Support Emotional Health:
1. St John's Wort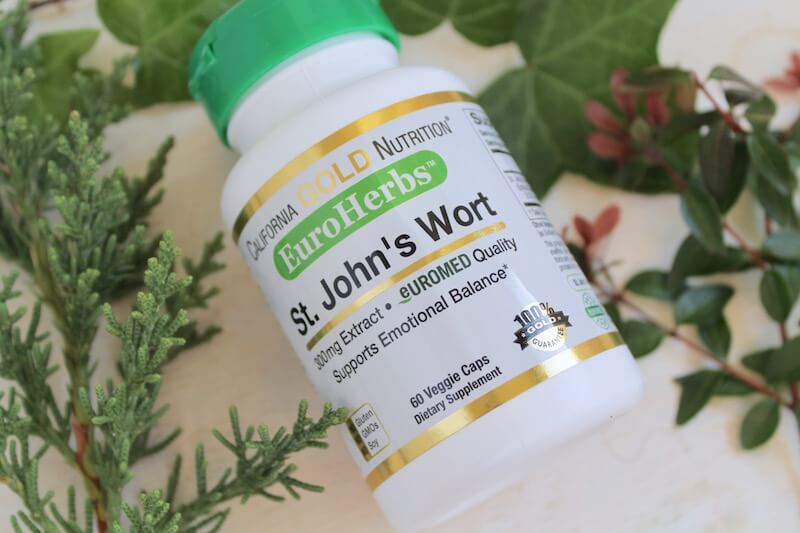 St. John's wort comes from a bright yellow flower that contains red pigment known as hypericin, one of the active constituents of this herb. Other properties that make this herb effective include hyperforin and flavonoids. It is interesting to note that when researchers tried to isolate these compounds, they were not as effective as they were when they worked in harmony together as part of the St. John's wort plant. Just goes to show you that you can't beat the wisdom of nature!
St. John's wort has been used for centuries to support a positive mood and emotional health. Even ancient physicians such as Hippocrates and Dioscorides were known to be active users of it.
Studies have shown that St. John's wort may help to promote serotonin, dopamine, GABA and norepinephrine, which are all neurotransmitters in the brain that help to maintain good moods and regulate stress.
Be sure to consult with your doctor before adopting a new supplement regimen. Most people notice a difference after two to six weeks of taking 300mg, 3 times a day. However, you may have different needs, so consult with a doctor, nutritionist or naturopathic doctor.
2. Passion Flower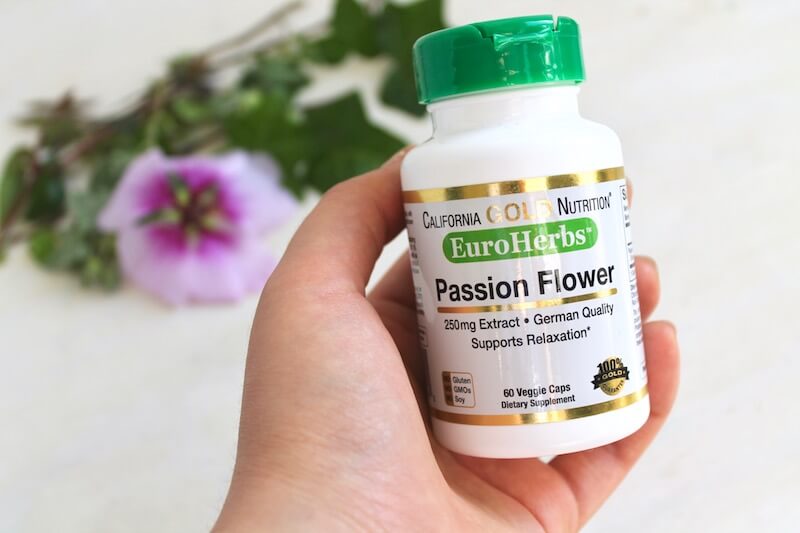 I myself have used passion flower for years especially during busy times in my life. It comes from a climbing flowering vine that grow in the United States and parts of Europe. Certain flavonoids are thought to give this herb it's relaxing qualities.
Passion flower users report that it can promote relaxation and calm without having any sedating effects, so it is safe to take during the day while working or doing other things. Another bonus to this plant is that is can help support good sleep without causing side-effects like drowsiness the next morning.
Make sure that you talk to your doctor before taking any new herbs or supplements. Many people find that taking 500mg of passion flower 2 or 3 times a day can help maintain calm. Some people react differently to it and may need other dosages, so it's best to consult with a doctor, nutritionist or naturopathic doctor.
3. Black Cohosh
Black cohosh comes from the dark roots of the snakeroot plant. It naturally contains the compound triterpene glycosides which are thought to give it its ability to maintain a healthy balance of hormones.
A hormonal imbalance in the endocrine system can lead to a myriad of other issues including an imbalance of the brain's neurotransmitters which are responsible for regulating mood and stress. That's why when people are going through hormonal changes like menopause there are all kinds of other symptoms that come along with it like mood swings, crying spells, trouble sleeping, hot flashes and stress.
Black cohosh has been shown to promote a balanced endocrine system. By supporting the endocrine system you can then support the brain and emotional health as well.
It's always best to talk to your doctor first before taking new herbs to make sure that it's right for you. Most people do well by taking 1 capsule of black cohosh a day to support the endocrine system. Individuals may have different requirements, so consult with a naturopathic doctor or nutritionist for your needs.
Don't Forget Your iHerb Discount!
Current customers can get 5% off their order with no minimum purchase by entering NAH6634 in their shopping cart or by clicking here. New customers can Click Here to Get an additional $5 off Their First California Gold Nutrition EuroHerbs Order of $20 or more!
Sources: