30+ Tasty Sugar Free Desserts! (Gluten Free & Paleo)
This post may contain affiliate links. As an Amazon Associate I earn from qualifying purchases. Please read the disclosure policy.
These sugar free desserts are so rich and flavorful that you won't even know that there's no sugar added! From decadent chocolate chia pudding and avocado mousse to colorful fruit tarts and healthy cookies, all of these recipes are the perfect way to satisfy your sweet tooth while maintaining a healthy diet. Plus they're all gluten free, paleo and grain free as well!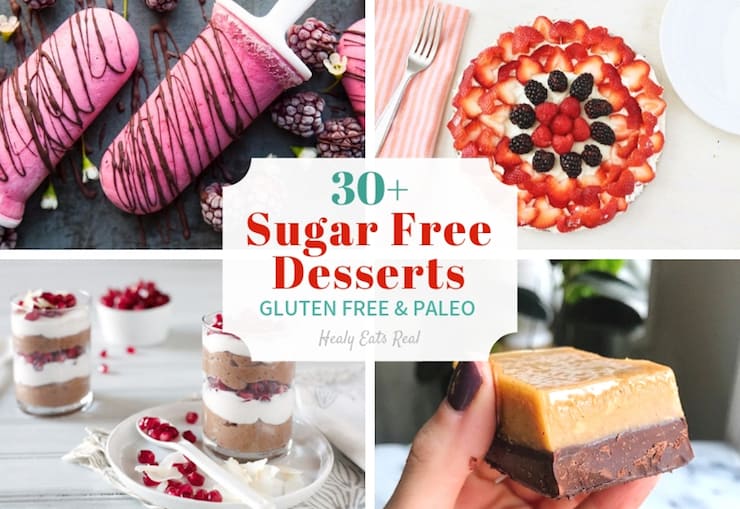 What do I mean by sugar free desserts?
In this case, none of the sugar free desserts in this post use any concentrated sweeteners not even natural concentrated sweeteners…so that means no honey, no coconut sugar, no maple syrup, no raw sugar.
These no sugar recipes are allowed to use whole fruit like bananas or in some cases whole dates. For the most part these recipes rely on the natural sweetness of whole fruit or other ingredients without added sugar.
Why make sugar free desserts?
Consuming whole fruit with some added healthy fats helps to mitigate against blood sugar spikes since the nutrients and fiber in the fruit along with the fat help you to avoid a straight shot of just sugar and carbs.
If you want to know more about why you should should cut down on the sugar, make sure you read my article on 5 Scary Effects of Sugar on Your Health.
Not all of these recipes are low carb or keto, but many of them are, making it perfect if you're on a low carb diet or for diabetics.
How Can I Stop Sugar Cravings?
There are many useful tips to make sugar cravings go away. I've consumed no added sugar for years now and have some helpful tips to make it easier!
If you're feeling the need to eat something sweet often, the tips in this guide will help you gain control over your cravings.
To get your FREE guide 6 Easy Tips to Quit Sugar click here.
30+ Sugar Free Desserts (Gluten Free & Paleo):
1. 3-Ingredient Raspberry Yogurt Popsicles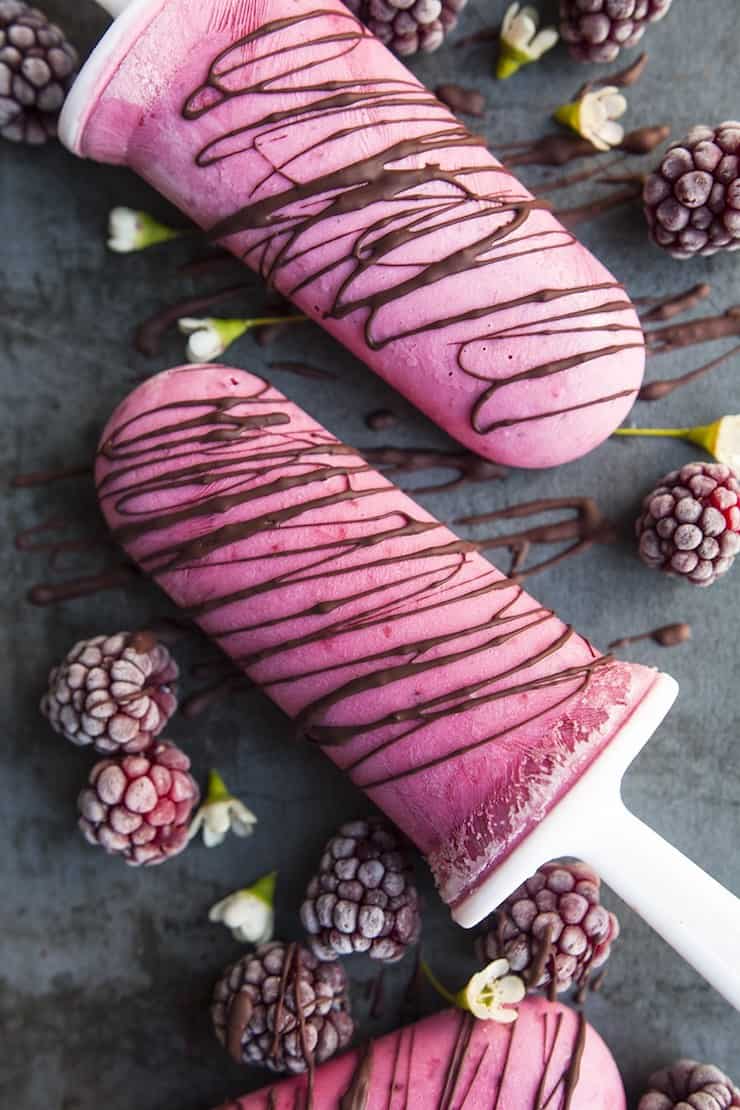 If you're on a keto diet and looking for a sweet treat then this no sugar dessert is for you! These 3 ingredient yogurt popsicles are made with triple cream yogurt, juicy berries and chocolate. They're healthy, super delicious and easy to prep too! To make it dairy-free or paleo, make sure you use coconut yogurt.
Try This Recipe
2. No Bake Coconut Cashew Bars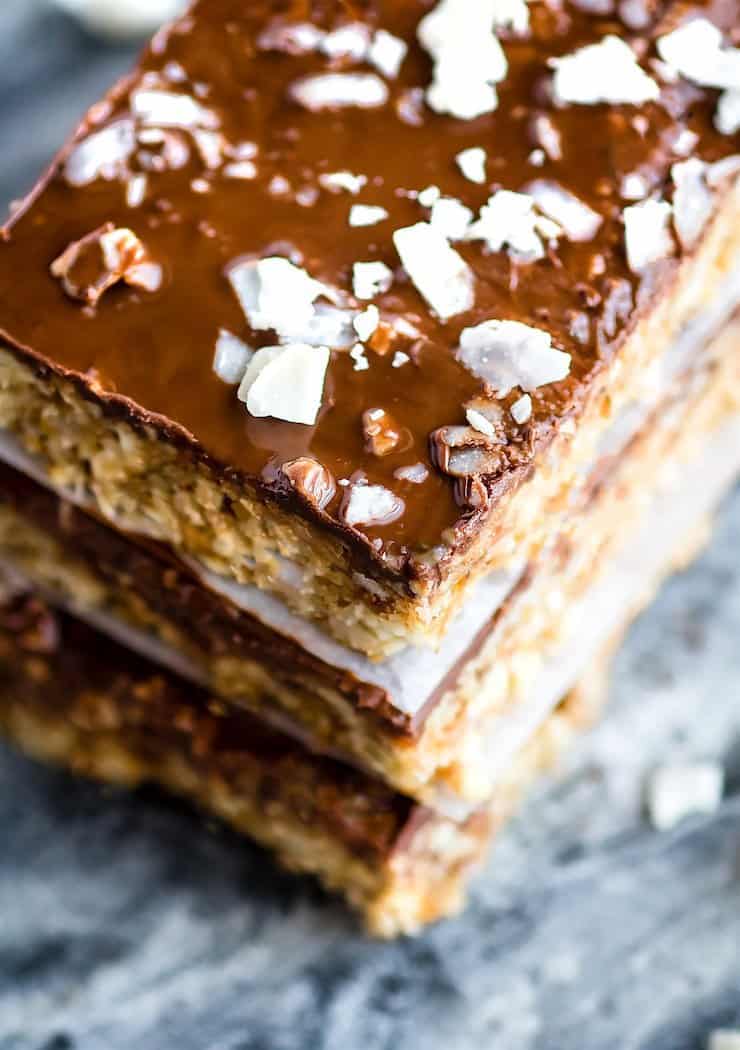 Made with whole ingredients, these no bake coconut cashew bars are vegan, paleo, grain free, gluten free, flourless and oil free! Perfect if you're looking for a healthy sugar free dessert or snack on the go!
Try This Recipe
3. No Bake Fruit Tart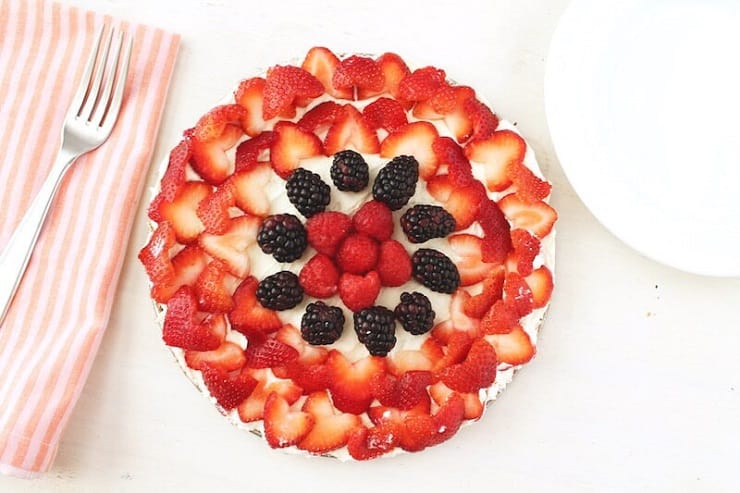 This no bake fruit tart recipe has a nutty crust, rich creamy filling all topped off with bright sweet berries. It's also sugar free, vegan, gluten free, dairy free and paleo! It has become one of my favorite healthy desserts to serve at parties or holidays.
Try This Recipe
4.Chewy Banana Spice Cookies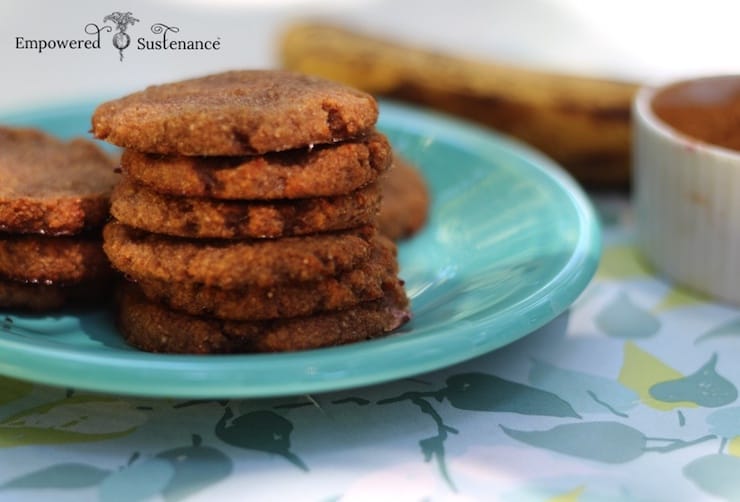 Delicious, soft and chewy cookies that are dairy, egg, grain, nut, seed and refined sugar free. They're easy, healthy and perfect for those of you on an autoimmune paleo diet. These cookies use gelatin as an egg substitute which works perfectly.
Try This Recipe
5. No Bake Apple Pie Bars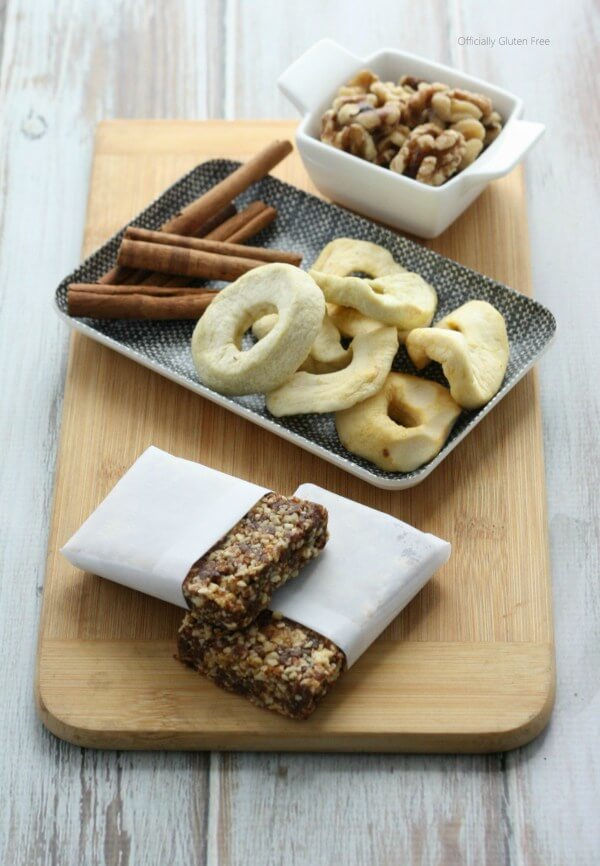 These no bake bars are a Copycat recipe for Larabar's apple pie bars and are perfect for snacking on the go. They're super quick to make plus they're so delicious you'll never guess they're made of just fruit and nuts.
Try This Recipe
6. Healthy Chunky Monkey Ice Cream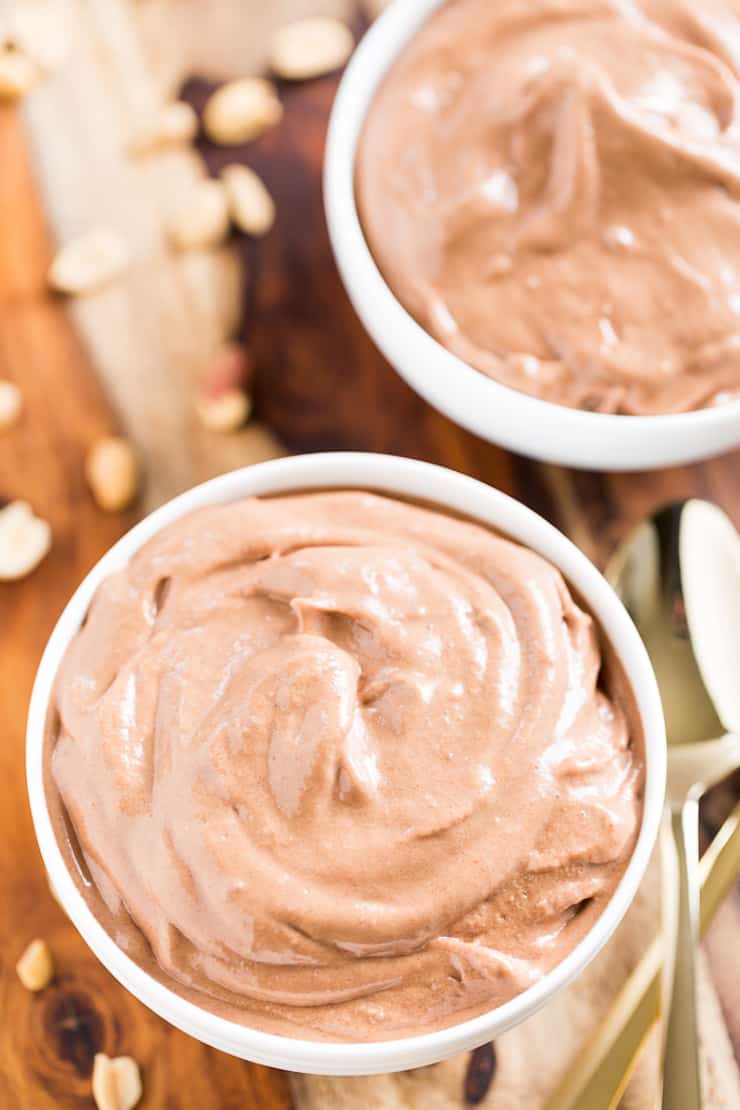 Cold, smooth and creamy ice cream that's the texture of soft serve and incredibly easy to make at home! Made with bananas, peanut butter, cocoa and vanilla it's the perfect healthy treat to curb those chocolate cravings!
Try This Recipe
7. Sugar Free Granola Bars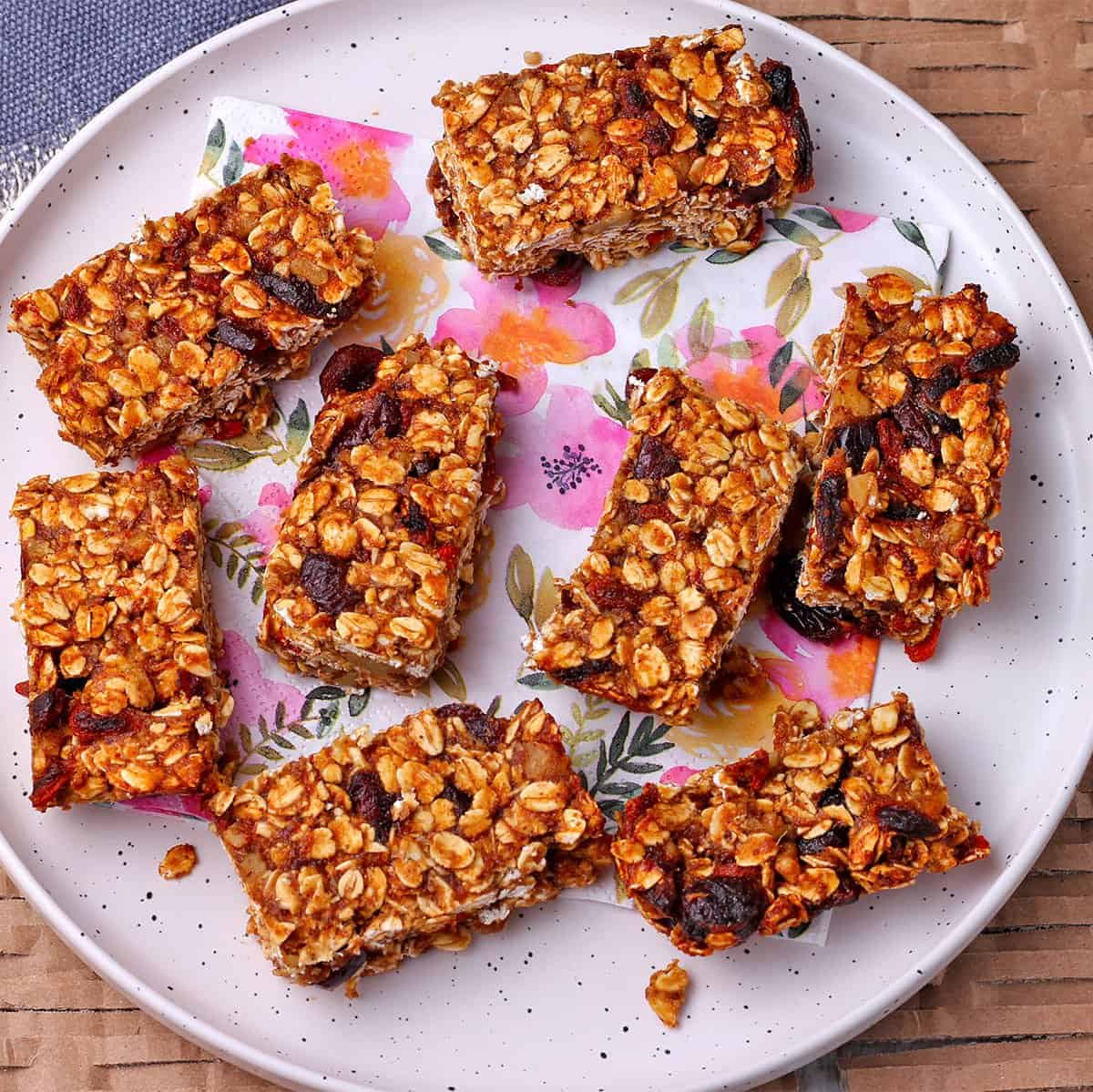 Packed with goodness these superfood protein bars are extra delicious, healthy and so easy to make. Made with nuts, dates and oats they make a great healthy snack or breakfast on the go.
Try This Recipe
8. 1-Ingredient Banana Ice Cream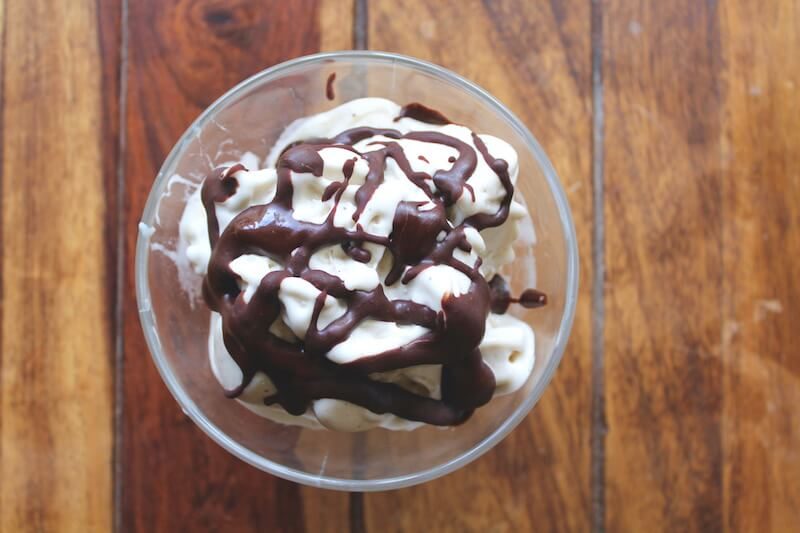 I love this one ingredient banana ice cream recipe because it's so quick and easy to make when you want a little sweet vegan and paleo no sugar added dessert.
Try This Recipe
9.Cantaloupe Nice Cream Bowls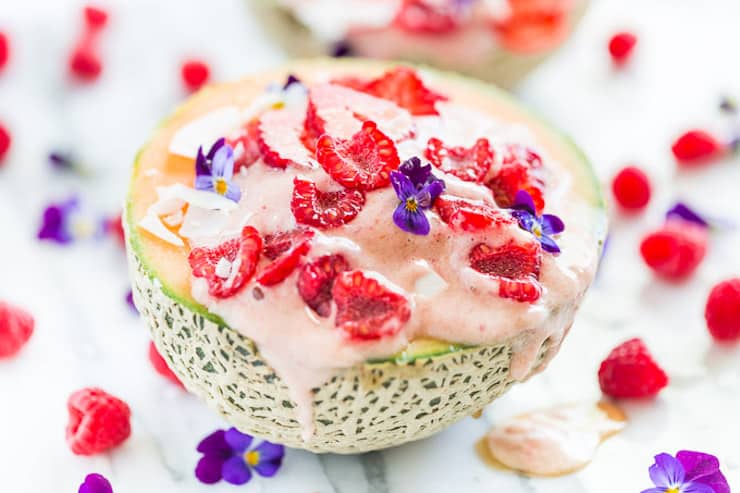 If you're looking for a summery frozen sweet treat that's also healthy and dairy free then this cantaloupe nice cream is for you. It's ready in only 15 minutes and looks so impressive served in these cantaloupe melon bowls. Top with edible flowers and berries for the ultimate summer dessert.
Try This Recipe
10. Coconut Date Balls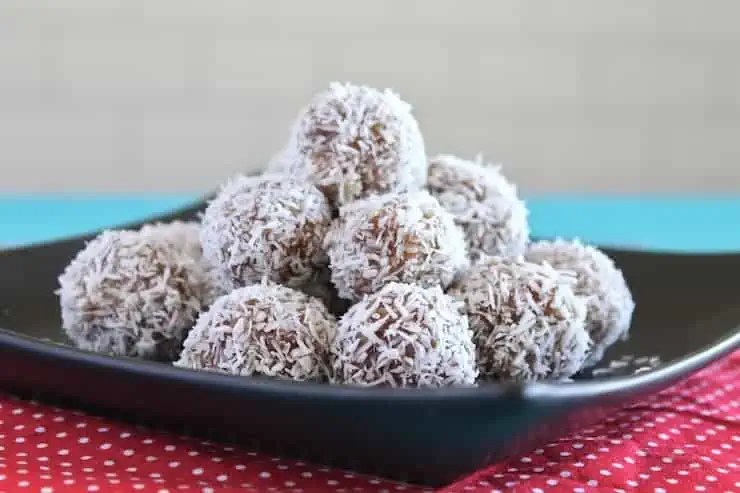 Crafted with just three simple, all-natural ingredients, these coconut date balls have a rich, natural sweetness that satisfies your cravings. The outer layer has a delightful coconut flake texture, while the inside offers a velvety, creamy feel that will surely leave you craving for more. Enjoy these blissful bites anytime, whether as a delightful snack or a sugar-free dessert!
Try This Recipe
11. Flourless Pumpkin Brownies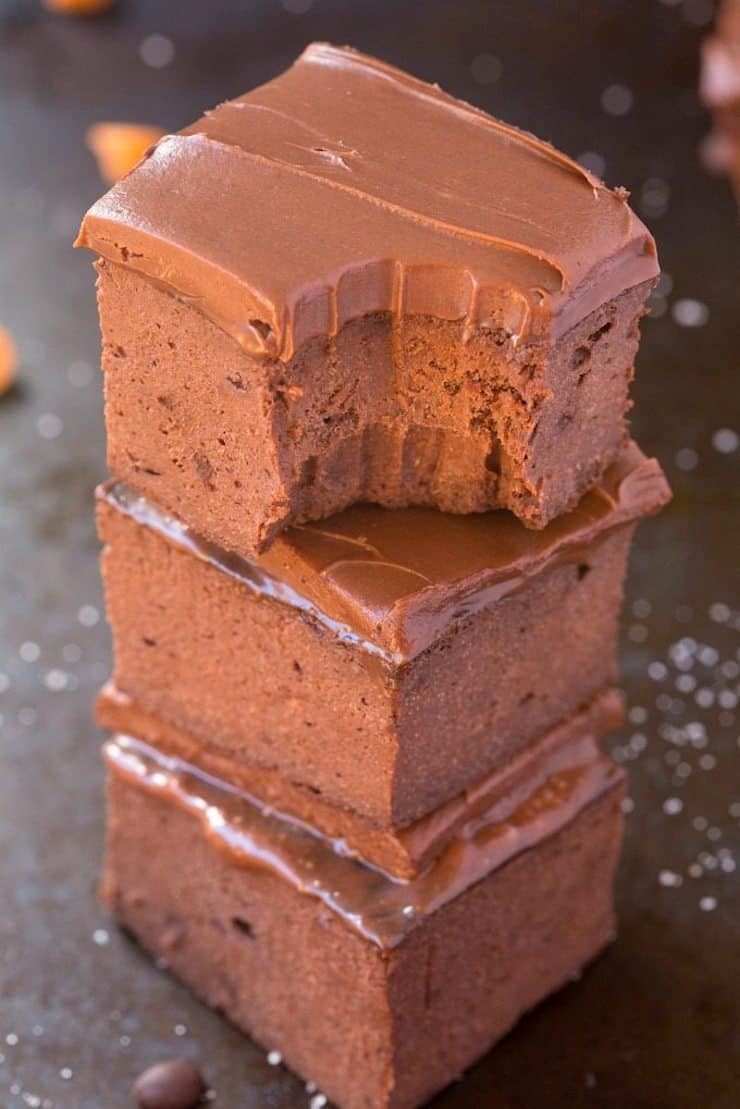 If you're looking for an easy brownie recipe that just happens to be healthy too then these flourless pumpkin brownies are for you. Made with everyday ingredients they're rich, dark, fudgy and so delicious. They're also vegan, gluten free and paleo too!
Try This Recipe
12. No Bake Coconut Blueberry Pie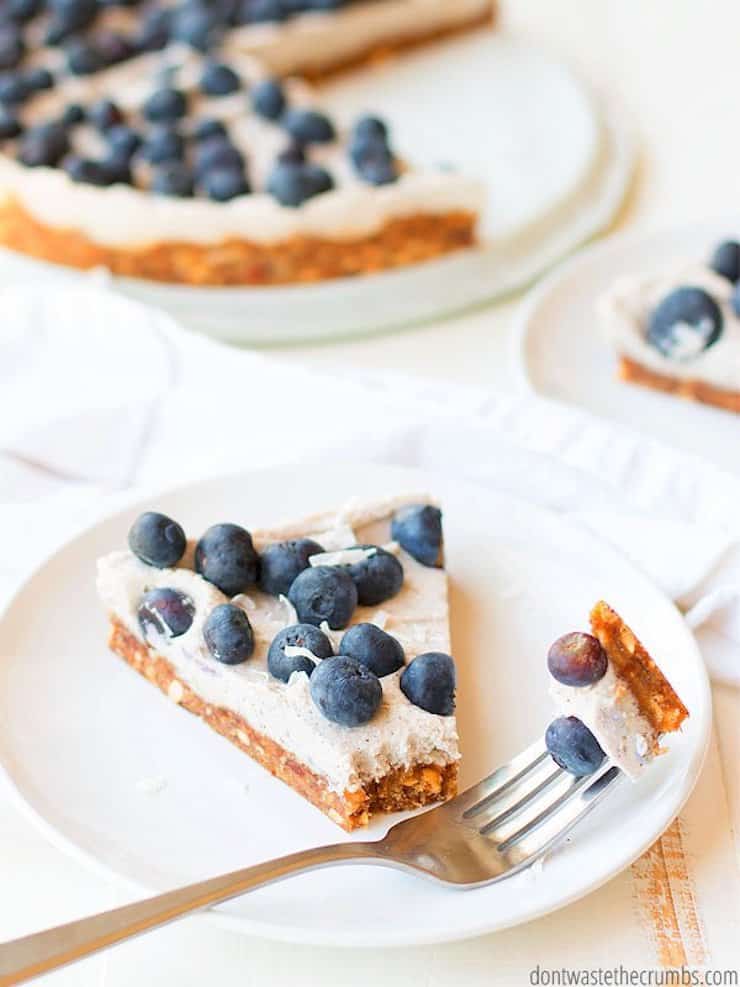 When it comes to dessert, everyone loves a slice of pie and this no bake coconut blueberry pie is the perfect way to enjoy a slice whilst maintaining a healthy diet. It's easy to prepare and packed with flavor plus it's dairy free and whole 30 too!
Try This Recipe
13. Chocolate Banana Bites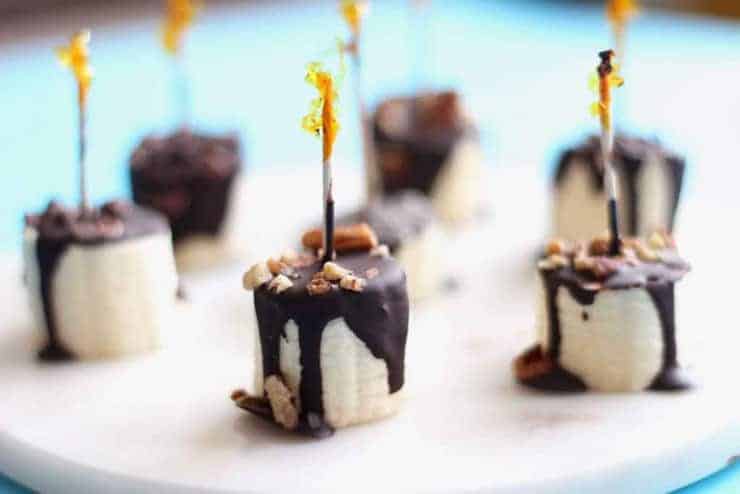 These easy chocolate banana bites are a great healthy treat and perfect for whipping up when you're entertaining! They are also paleo, vegan and can be made sugar free too!
Try This Recipe
14. Acai Berry Bliss Bowls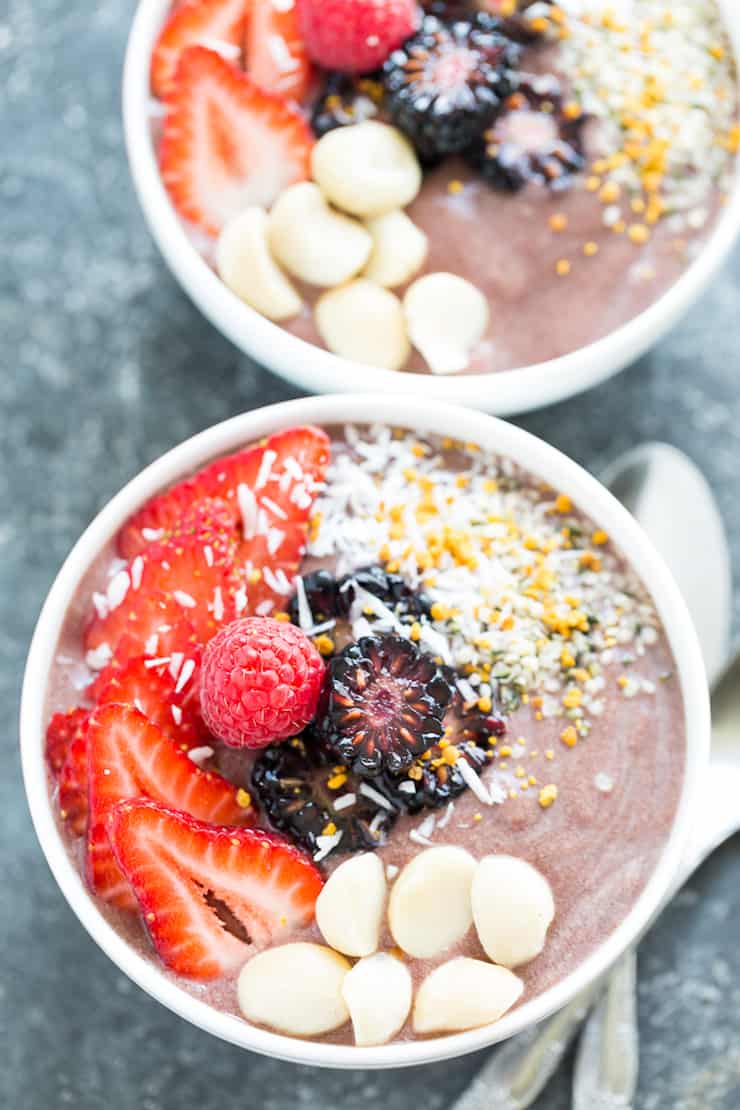 You'll have no problem getting yourself out of bed in the morning if this acai berry bliss bowl is on your breakfast menu. It's not only a fun way to start the day but it's packed with healthy ingredients and delicious flavors plus you can have it for dessert too. Made with coconut, nuts and berries.
Try This Recipe
15. 2-Ingredient Cantaloupe Ice Cream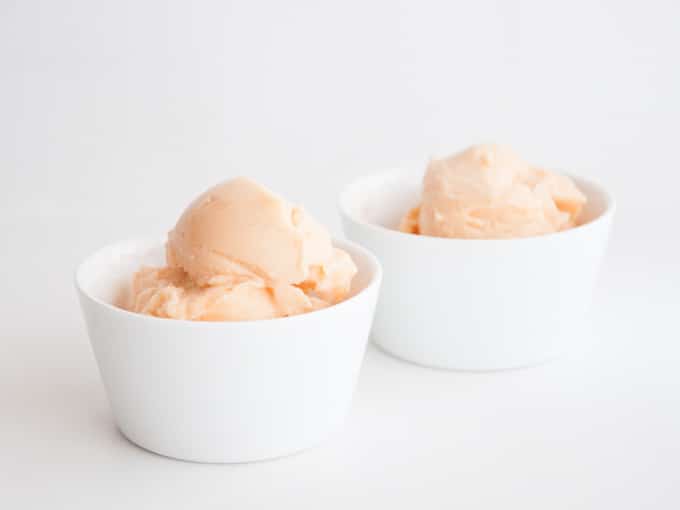 This cantaloupe ice cream is super creamy, easy and incredible good for you. It's made with 100% fruit and only two ingredients making it perfect for whipping up last minute.
Try This Recipe
16. Carrot Cupcakes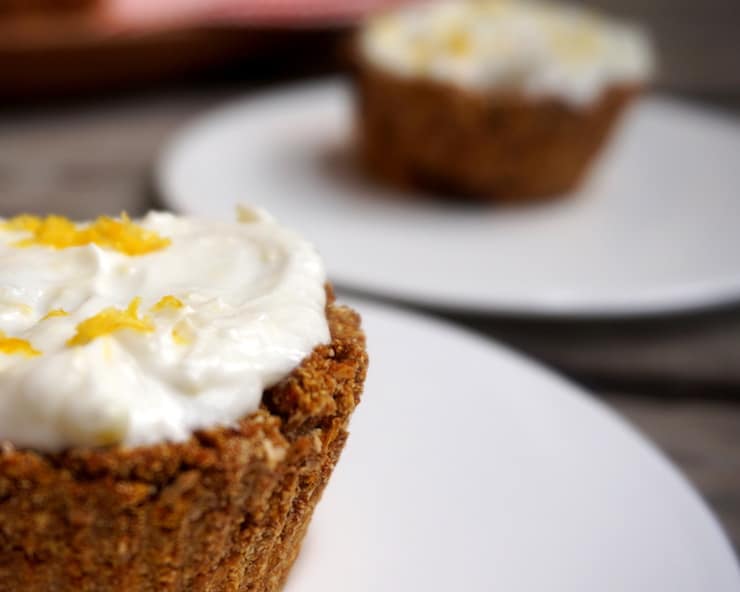 Everyone loves carrot cake and now you can enjoy these sweet, soft and delicious carrot cupcakes on a paleo, AIP and vegan diet. topped with a delicious zingy lemon frosting these cupcakes are the perfect healthy sugar free treat!
Try This Recipe
17. Sunflower Fig Balls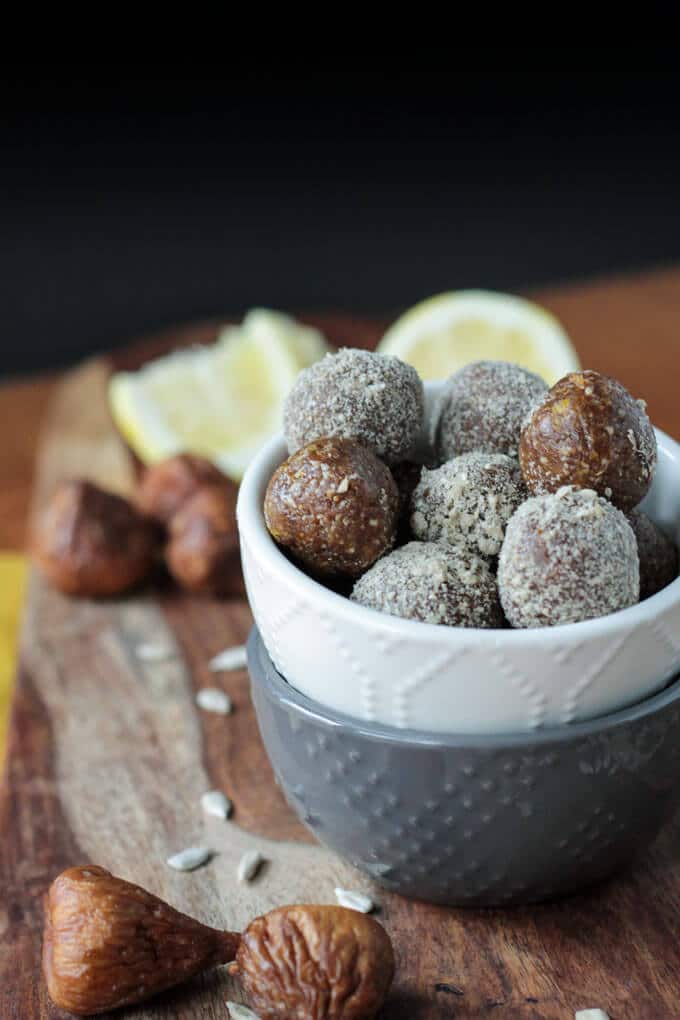 Five minutes is all you need to whip up these sunflower fig balls! They're so easy and made with only four ingredients making them a great healthy sweet treat on the go or for when that sweet craving strikes.
Try This Recipe
18. Pineapple Mint Sorbet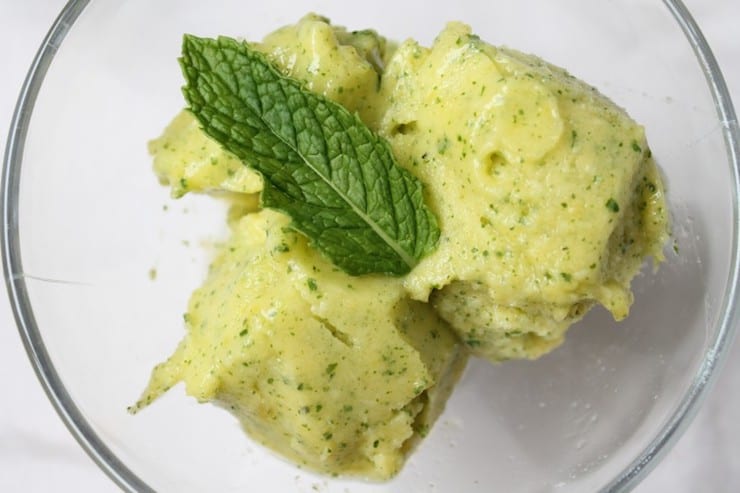 This mint and pineapple sorbet recipe is super easy to make. If you want a healthy and sweet treat you can whip this up in 5 minutes and it's the perfect way to cool down during the summer months!
Try This Recipe
19. Strawberry Men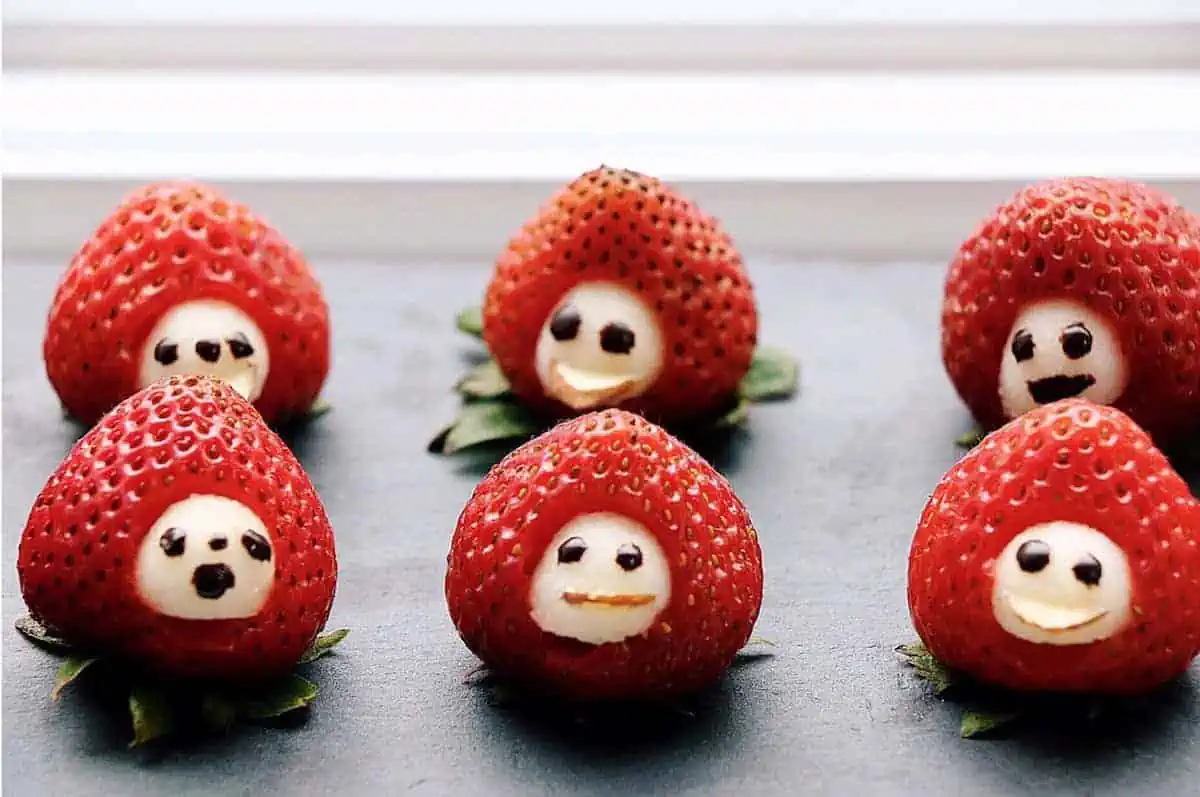 If you're entertaining for young children or looking for a fun weekend activity to do with your kids then these strawberry men are perfect. Not only are they adorable and easy to make but they are super healthy and delicious!
Try This Recipe
20. Applesauce Muffins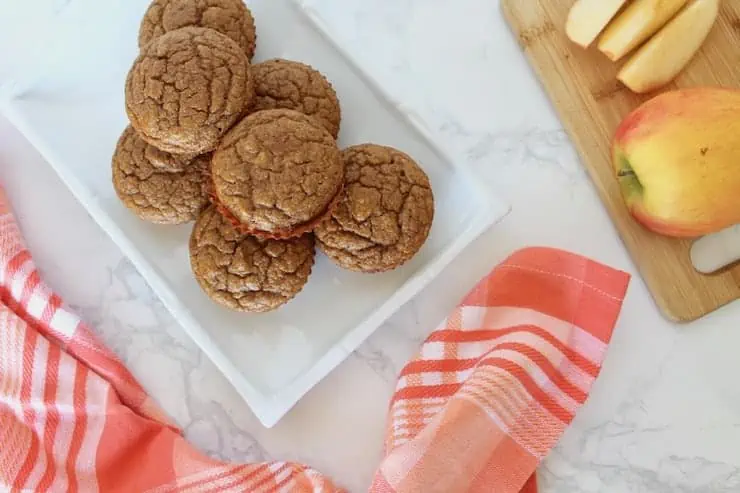 These healthy applesauce muffins are the perfect slightly-sweet snack. The only sweetness comes from natural applesauce and the muffin is made with coconut and tapioca flour. The result is a fluffy and light baked treat!
Try This Recipe
21. 2 Ingredient Banana Coconut Cookies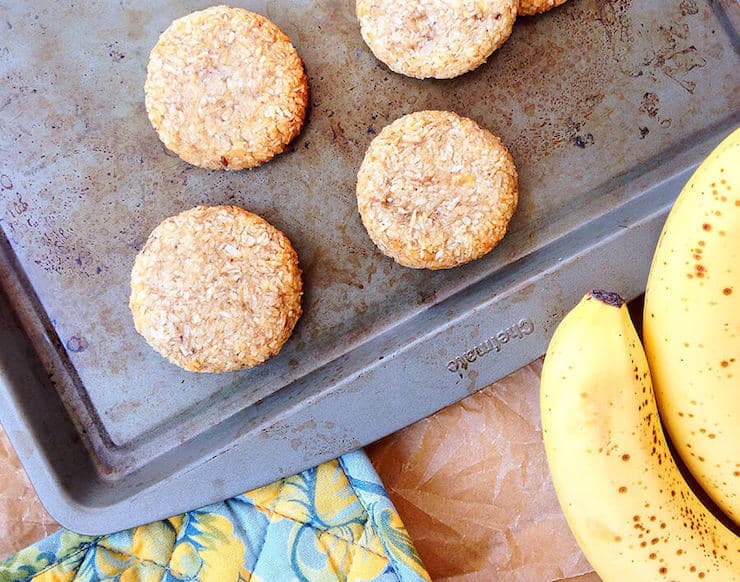 Can you believe these cookies are made with just 2 ingredients? Not only are they a healthy sweet treat but they're free from gluten, dairy, eggs, nuts and added sugar!
Try This Recipe
22. Spiced Sweet Potato Apple Fruit Leather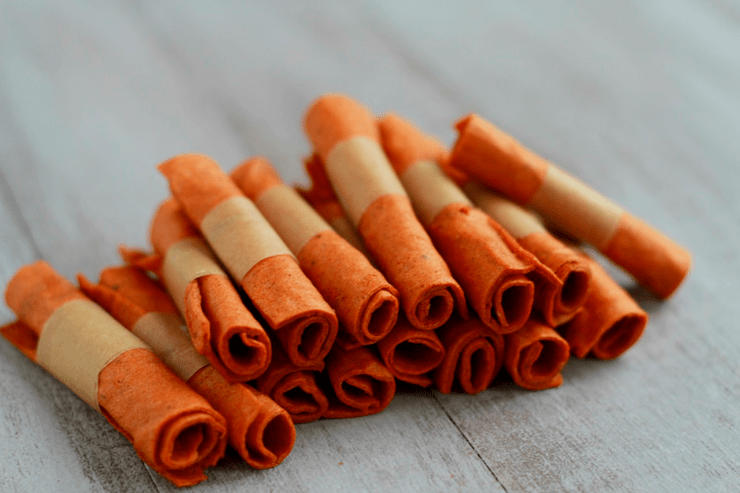 You can make your own fruit leather at home and it's so easy! This fruit leather is made with sweet potatoes, apple and spices such as cinnamon and cloves. It's super delicious and makes a fun and healthy snack on the go.
Try This Recipe
23. Banana Bread (sweetener-free)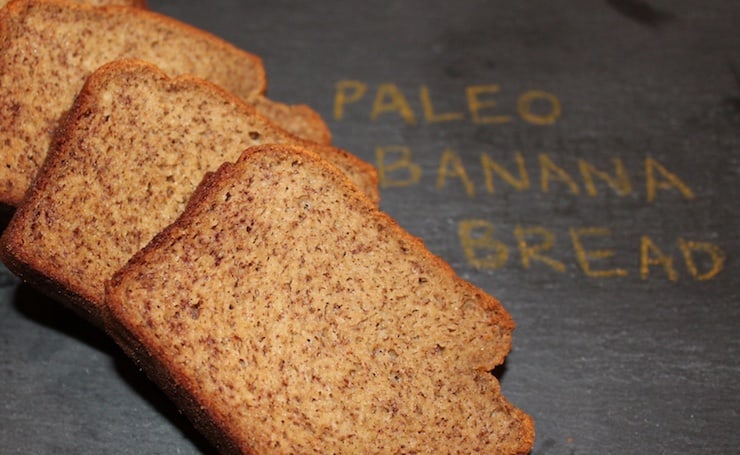 Everyone needs a good go-to banana bread recipe. It's great for breakfast, dessert or snacking on and this recipe is dairy free and has no added sweetners. It's sweet, soft and so easy to whip up…why not try adding chopped nuts or chocolate chips for added texture too?
Try This Recipe
24. Pineapple Ice Cream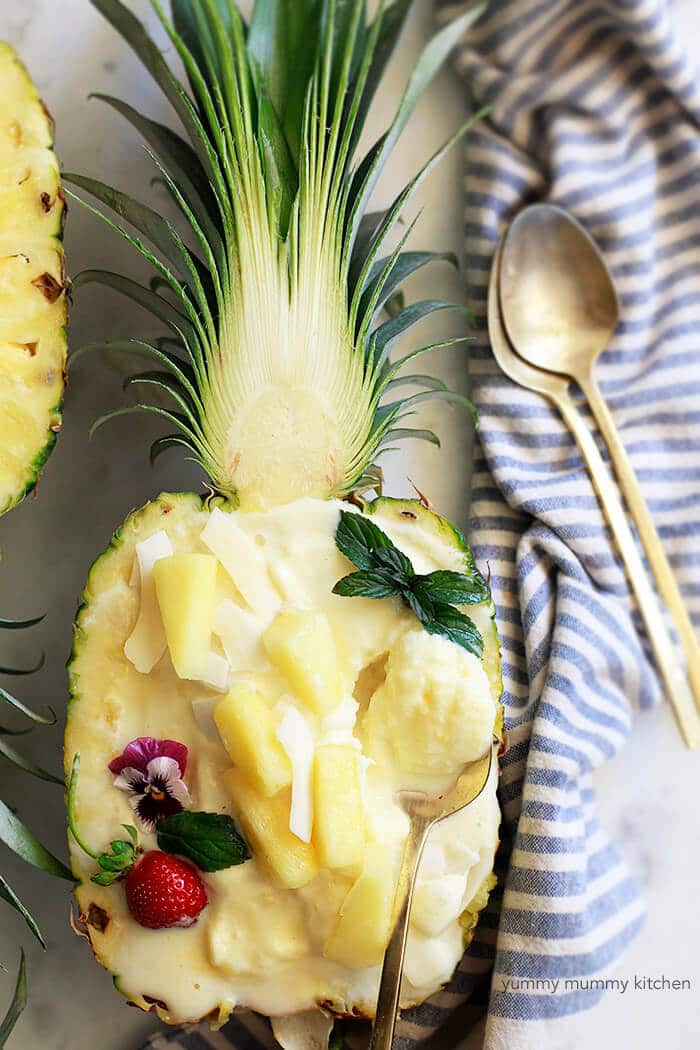 A creamy frozen sweet treat without any dairy. This pineapple nice cream hits all the spots when it comes to refreshing summer desserts plus it's incredibly easy to whip up with just 2 ingredients!
Try This Recipe
25. Strawberry Banana Bread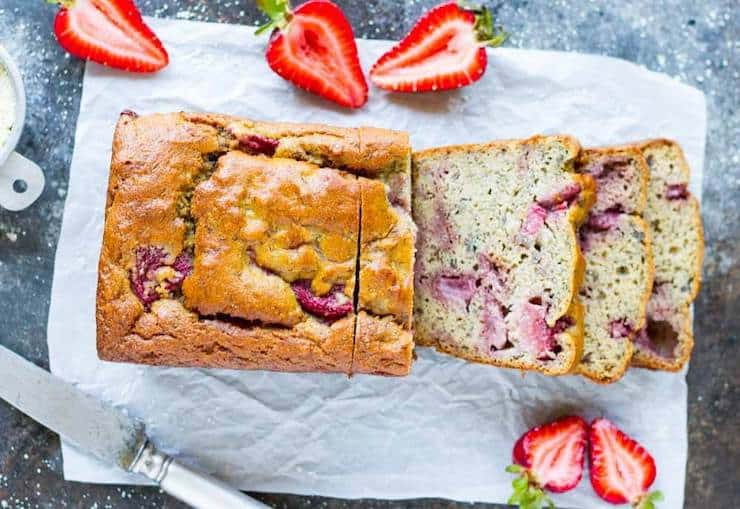 Another banana bread recipe but with a strawberry fruity twist! It's paleo and has no added sugar making it a great breakfast or snack option. Try spreading it with nut butter and serve with a hot cup of coffee or tea.
Try This Recipe
26. Strawberry Ice Cream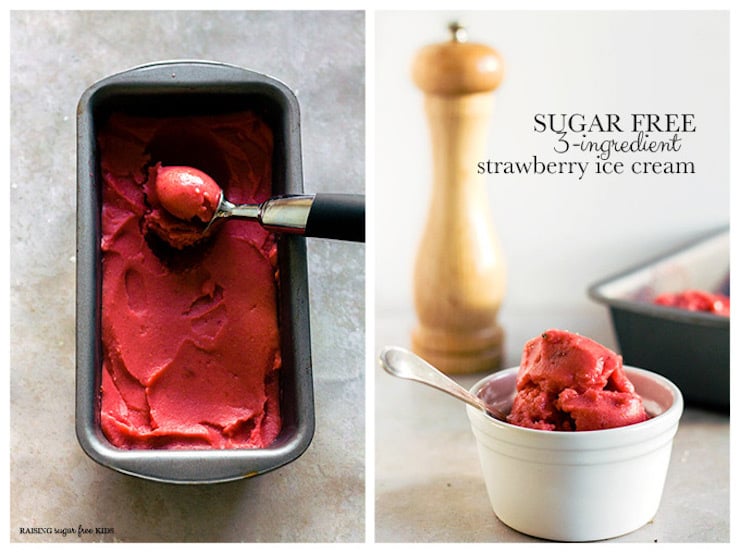 Looking for a healthy fruity strawberry ice cream to satisfy your sweet tooth? This 3 ingredient nice cream is incredibly easy to make and is bursting with flavor. Plus there's no need for an ice cream machine so you can make it at home within a matter of minutes!
Try This Recipe
27. Almond Coconut Fudge Bars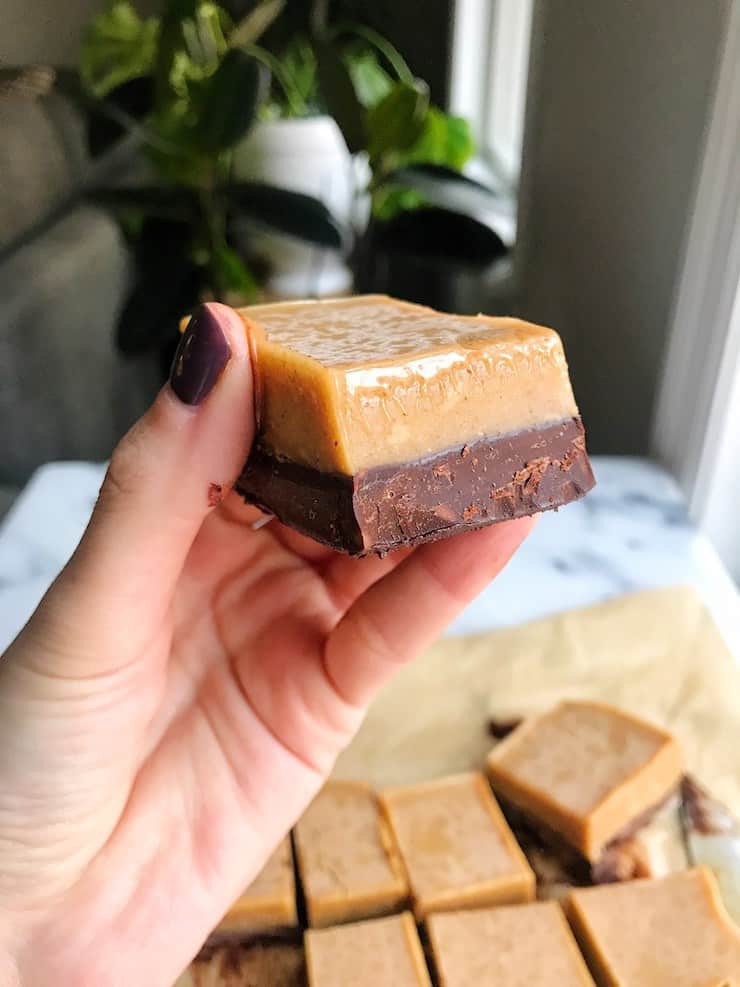 Fudgy, rich and decadent almond coconut fudge bars that are so easy to make. These chocolately treats make a delicious after dinner dessert or would be perfect served up at parties.
Try This Recipe
28. Date Pumpkin Cookies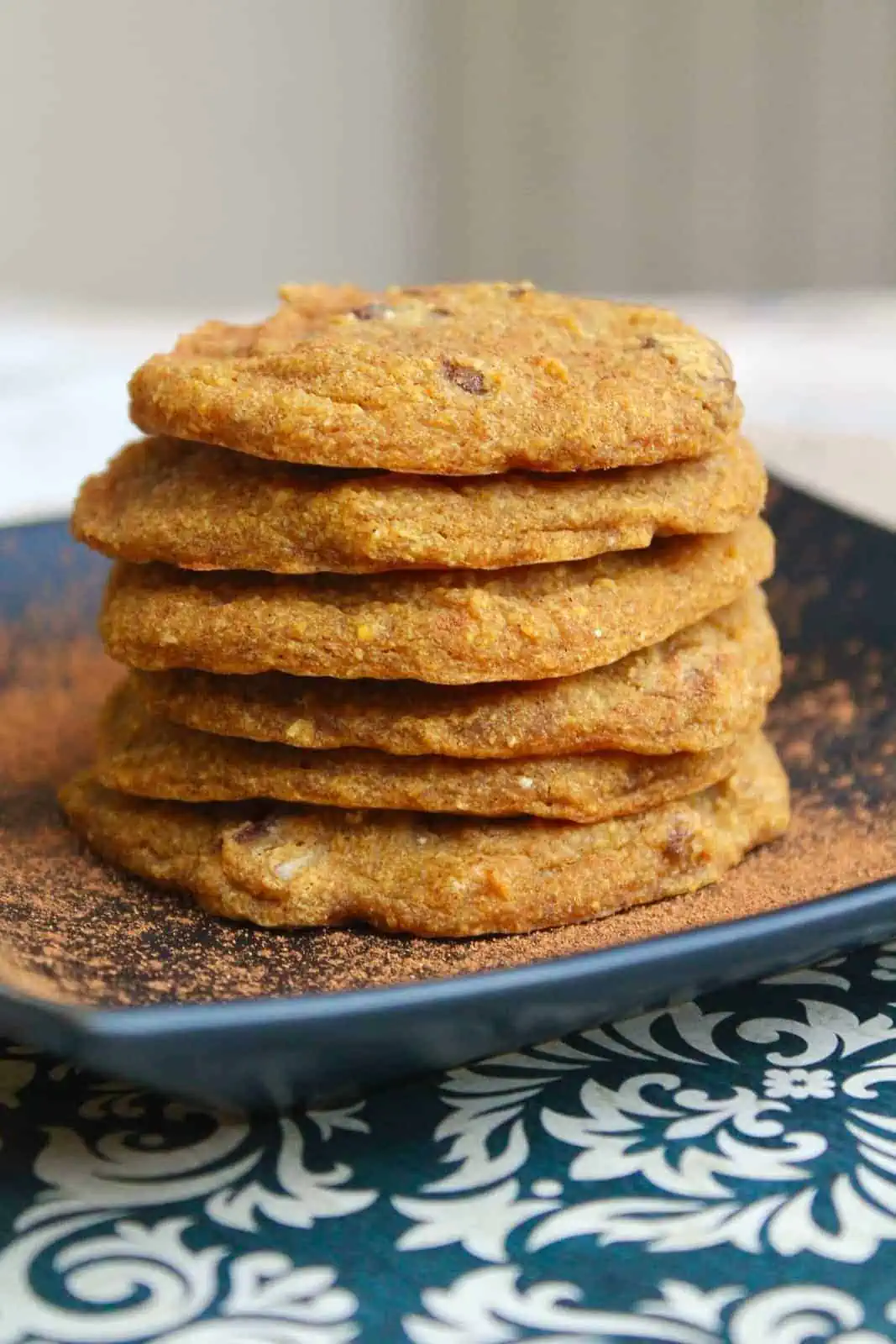 These healthy date pumpkin cookies are the best easy fall recipe! They're paleo, AIP, vegan and sugar free, so enjoy them without worrying about unhealthy ingredients!
Click here for recipe
29. Healthy Birthday Cake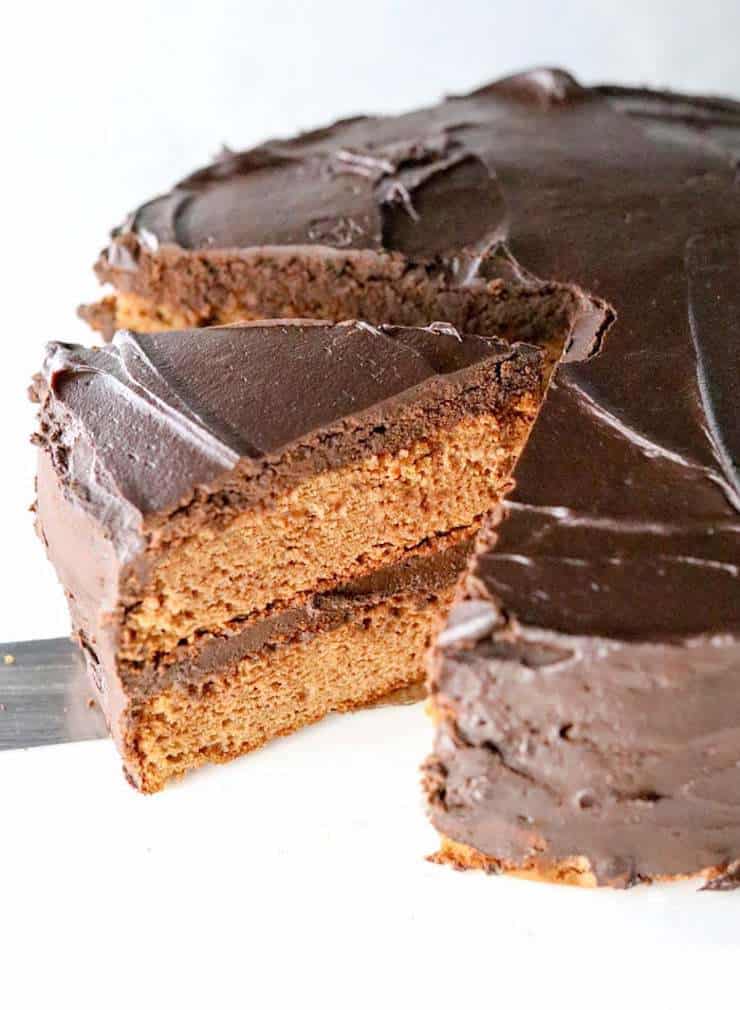 A delicious and healthy chocolate cake that's naturally gluten free and sweetened with fruit. This cake would be great to celebrate birthdays or any special occasion where you want to serve a healthier cake but have all of the delicious flavor!
Try This Recipe
30. Cherry Berry Bars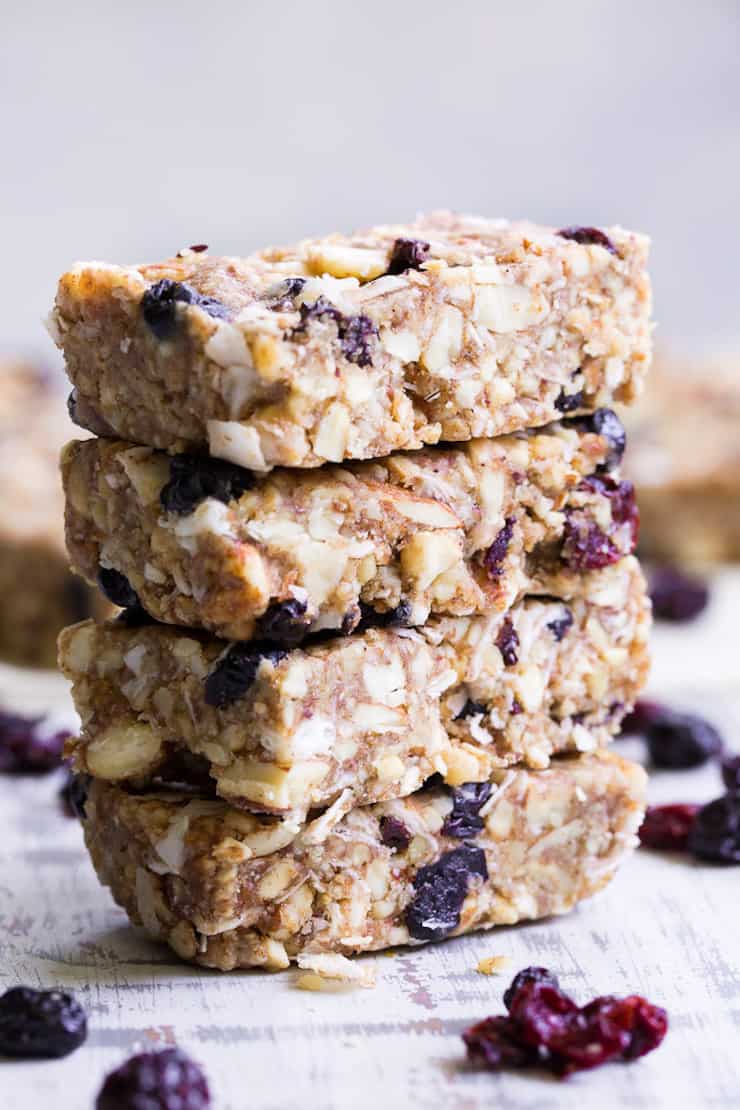 These grain free cherry berry bars are loaded with sweet and tart flavors from dried berries, nuts, coconut and dates. There's no added sugar making them great for breakfast on the go or a healthy afternoon snack.
Try This Recipe
31. Chocolate Avocado Mousse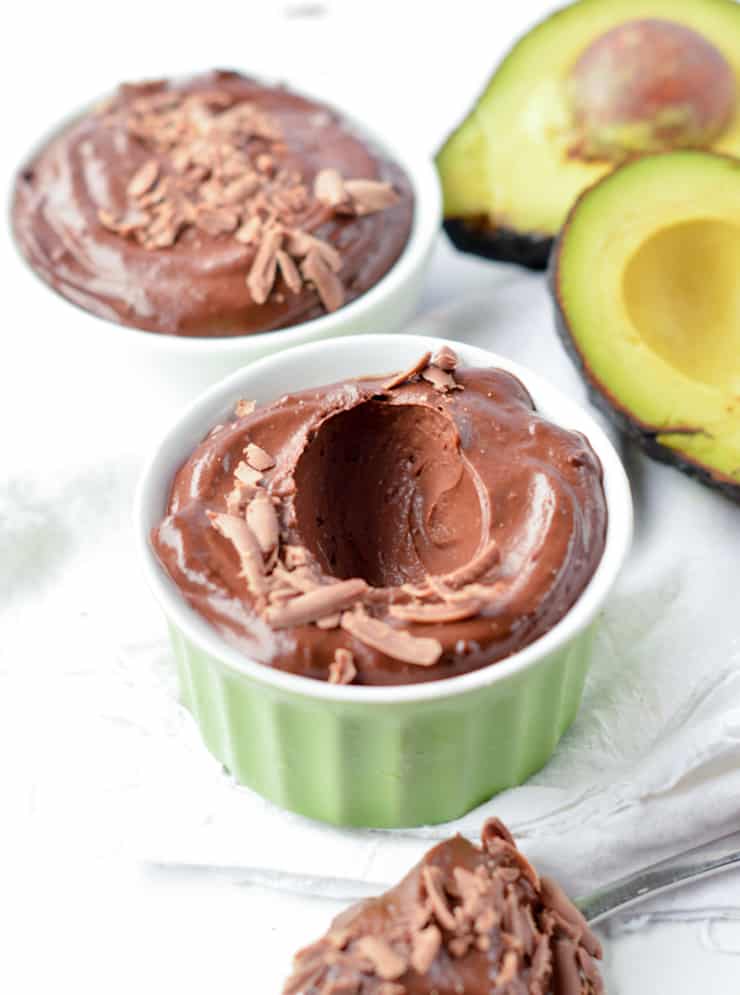 This paleo avocado chocolate mousse is made with only 4 ingredients and has a delicious fudgy chocolate texture. It's the perfect healthy dessert to whip up when you need that chocolate fix plus it's sugar and dairy free!
Try This Recipe
32. Four Ingredient Chocolate Caramel Truffles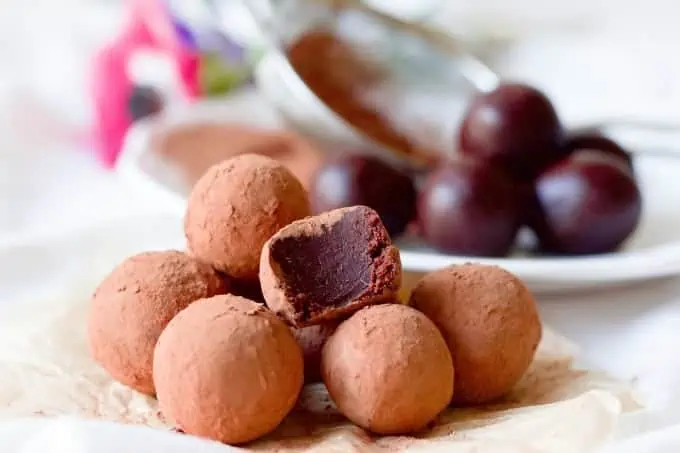 These sugar free chocolate caramel truffles have a rich chewy texture and are so easy to make. With just four simple ingredients, you can make them any time you have a chocolate craving and have a quick treat ready in no time!
Try This Recipe
This 30+ tasty sugar free desserts post was originally posted in March of 2017 but has been republished in October 2018 to include new and improved recipes.