Is Coffee Healthy? You May Be Surprised At The Answer…
This post may contain affiliate links. As an Amazon Associate I earn from qualifying purchases. Please read the disclosure policy.
Is coffee healthy? Well, unfortunately the answer isn't as simple as a yes or no. Research seems to show that there is plenty of evidence to support that coffee is good for you and that coffee is bad for you, so it can be confusing.
Instead of asking whether coffee is healthy or not, it's actually more important to ask whether the quality of your coffee is up to par, because there is going to be a big difference in the health benefits of your coffee depending on how it's processed.
Is Coffee Healthy?
Research shows that there are indeed many benefits of coffee. Just check out some of the amazing effects that coffee can have below…
There are clearly so many positive benefits of coffee, so what could possibly be the problem? Well, mycotoxins are the problem…
Many Coffee Beans Contain Mycotoxins from Mold That Can Affect Your Health
Maybe you've never heard of mycotoxins, but you've probably seen them and weren't even aware they were mycotoxins! You see, mold contains mycotoxins. That's why you might inspect a new house for mold and remove it if you find it, because people know that mold can cause health issues.
What a lot of people don't know is that some food products like coffee can contain mold which grow on the beans of cheap coffee. This mold contains mycotoxins that can adversely affect your health.
Some say that up to 90% of green coffee beans contain mycotoxins. (8)
While others say that almost 40% of brewed coffee contains this mycotoxin containing mold. (9)
Mycotoxins in mold have been associated with the following issues:
They can be carcinogens, so could contribute to certain cancers (10)
May cause hormonal disruption (11)
It is possible to get better quality coffee that doesn't compromise your health
One of the best ways to ensure that your coffee has low amounts of mycotoxins is to make sure it comes from a single source. Avoid coffee blends because they usually mix cheap beans from different farms that contain more mold. Choosing arabica beans can also help cut down on mold since they are generally less moldy than robusta beans.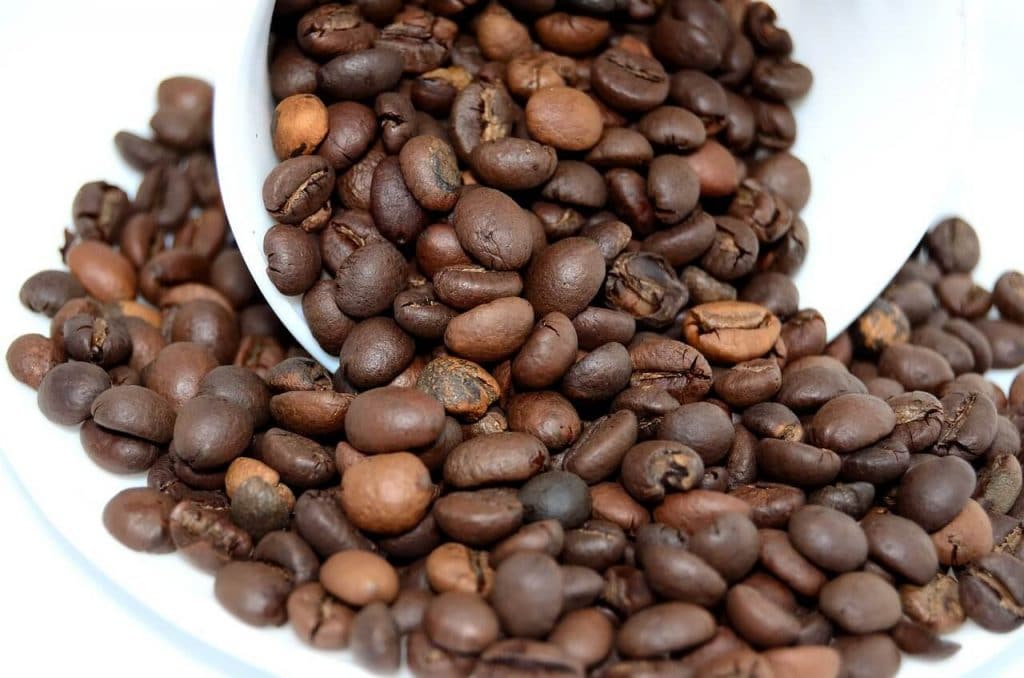 Sources: