All these paleo muffins will knock you off your socks! Who knew it was possible to get legit muffin recipes without grains, gluten or dairy. You have sweet muffins and savory ones. You've got muffins made with coconut flour, almond flour and other flours. You have all the flavors of the rainbow….blueberry, pumpkin, banana, poppy seed, lemon, chocolate, almond and more!
Cinnamon Vanilla Paleo Muffins
Pumpkin Banana Mini Flourless Muffins
Chocolate Walnut Honey Muffins
Coconut Flour Chocolate Muffins
Spiced Carrot Cardamom Muffins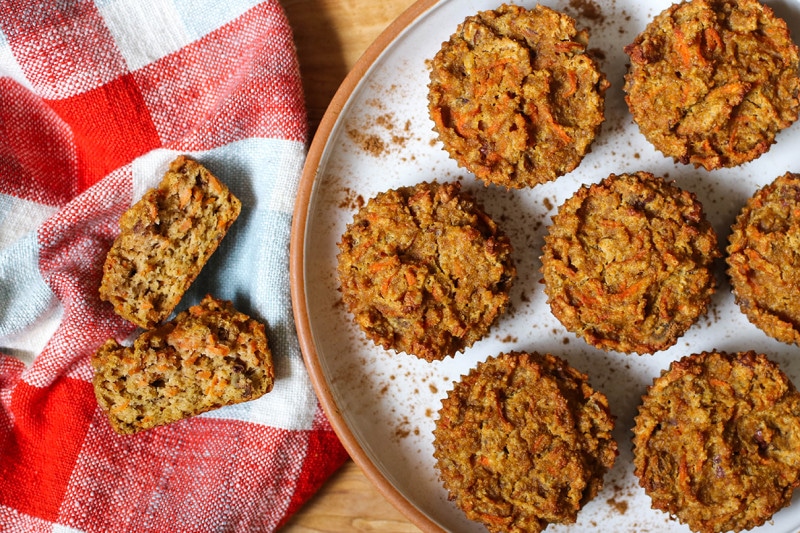 Cranberry Pumpkin Orange Spiced Muffins
Paleo Blueberry Lemon Fig Muffins
Chocolate Banana Zucchini Muffins
Paleo Gluten Free Zucchini Muffins
Paleo Chocolate Banana Muffins
Autoimmune Paleo Banana Muffins
Paleo Orange Raspberry Muffins
Banana Bread and Carob Muffins
Paleo Blueberry Pancake Muffins
Paleo Blueberry Banana Muffins
Paleo Chocolate Zucchini Muffins
Paleo Kale and Chives Egg Muffins
Paleo Chocolate & Strawberry Muffins
Paleo Zucchini & Sundried Tomato Muffins
Savoury Paleo Muffins with Zucchini Ham & Sundried Tomatoes
Paleo Chocolate Cherry Muffins
Paleo Pumpkin Chocolate Chip Muffins
Paleo Flourless Hazelnut Muffins
Paleo Banana Coconut Blueberry Muffins
Paleo Banana Persimmon Muffins
Paleo Banana Chocolate Muffin Bites
Grain-free Garlic Dill Muffins
Easy Grain-free Carrot Muffins
Grain-free Cardamom Currant Muffins
Paleo Grain-Free Gluten-Free Mini Muffins
Grain-free Sugar-Free Blueberry Muffins
Coconut Chocolate Flour Muffins
Grain-free Chocolate Chip Muffins
Paleo Chocolate Chip Pumpkin Muffins
FREE "6 Easy Tips to Quit Sugar" Guide!
By submitting your name and email you are consenting to receive a free copy of "6 Easy Tips to Quit Sugar" as well as regular newsletter emails from Healy Eats Real including information about our products and special offers. You can unsubscribe at any time.