5 Best Hangover Home Remedies that REALLY Work!
This post may contain affiliate links. As an Amazon Associate I earn from qualifying purchases. Please read the disclosure policy.
This '5 Best Hangover Home Remedies that REALLY Work' post is sponsored by iHerb. I only recommend products that I have personally tried and believe are of value to my readers. All opinions in this post are my own.
These five hangover home remedies offer quick and simple natural solutions to help you to say goodbye to the dreaded headaches, nausea and discomfort from too much drinking.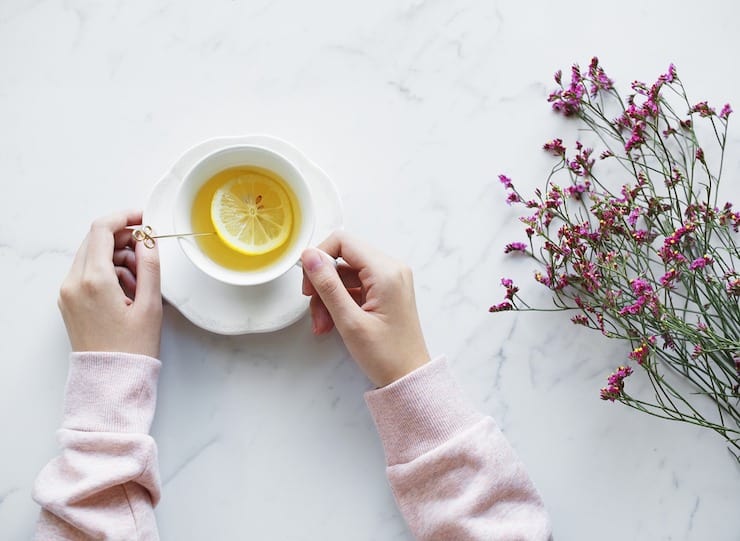 Most of us have experienced the dizziness, fatigue, stomach ache and head pounding that come with an awful hangover. Drinking too much puts a lot of strain on the body and the liver, so it's no wonder that you would feel the aftermath.
Ideally, it's best to drink moderately to avoid that wretched morning after, but even the most responsible folks overindulge from time to time and need a bit of help to get through.
Below you'll find five natural home remedies to support you after you drank too much.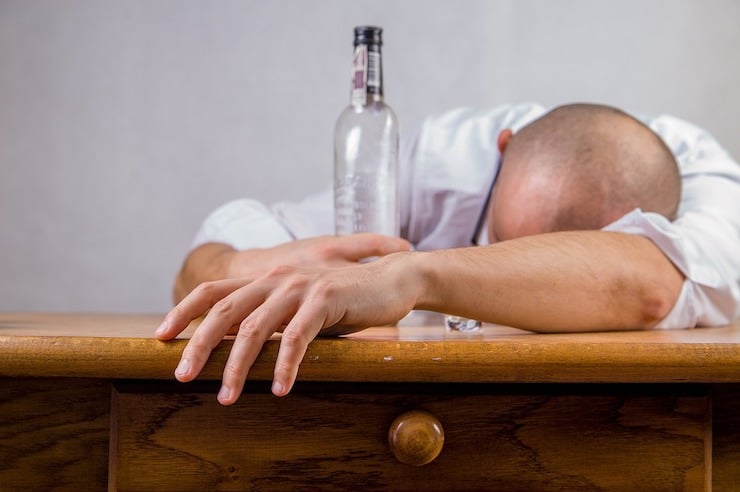 5 Best Hangover Home Remedies
1. Coconut Water
One problem that your body can face after a night of drinking is dehydration. Not only is liquor a diuretic (meaning that it causes you to urinate more), but it can also dehydrate you since you tend to urinate more liquid when you're consuming alcohol than when you're just consuming water or other beverages.
That's why many celebrities get professionals to come to their home to administer electrolyte enhanced IVs to rehydrate them after a night of drinking! Unfortunately, many of us don't have those resources available like the stars do…
Although it is great to drink water during and after alcohol consumption, water does not replace the lost electrolytes. Coconut water is naturally full of electrolytes like potassium so you can replace them without having to turn to sugary artificially colored and flavored sports drinks which can actually make things worse. You can also add coconut water to your favorite smoothie for added vitamins.
It is best to use coconut water in hangover prevention as well. While you are out drinking, try your best to alternate between a glass of regular water and a glass of coconut water for every alcoholic beverage you consume. If you don't have room in your purse to carry around a heavy bottle of coconut water, try bringing a baggy of this coconut water powder to add to water while you're on the go. You only need 1 tbsp per each 8 oz. glass of water.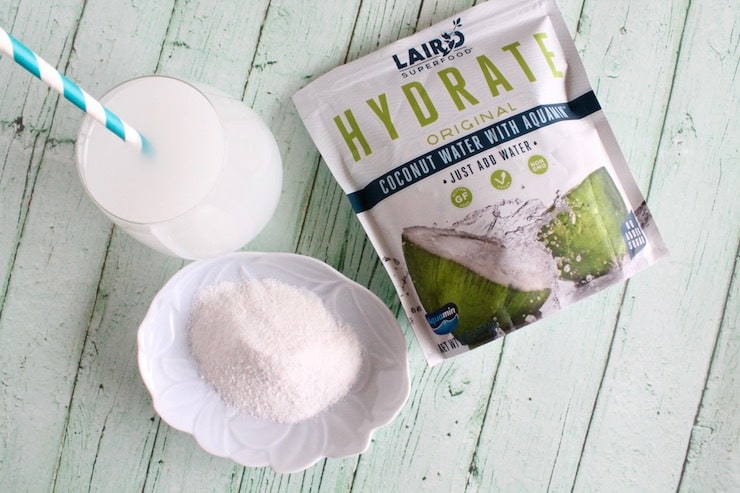 2. Ginger Tea
One classic hangover symptom is the ever-present nausea, queasiness and upset stomach. Ginger has been used for centuries to help with digestive issues among other issues such as coughs, immune support and more. It is even used currently to help pregnant women with morning sickness.
Ginger tea is a great gentle way to ease a queasy stomach while also rehydrate at the same time. If you aren't used to the strong sharp flavor of ginger, add honey to the tea. Make sure you get organic Ginger tea to avoid pesticides.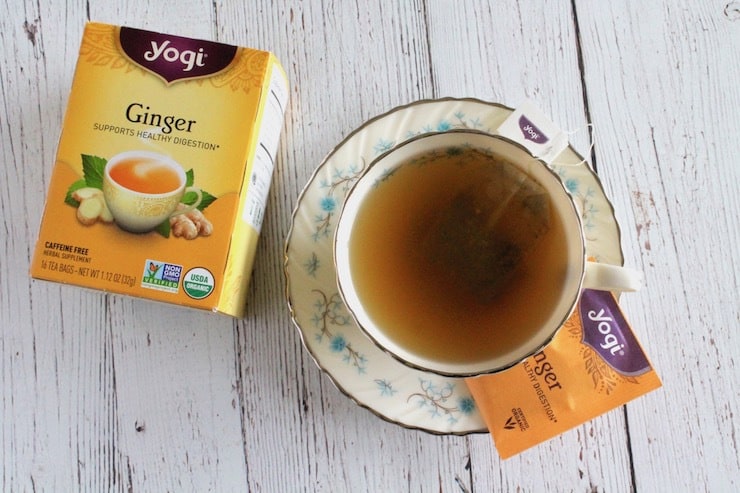 3. Activated Charcoal
This is one tried-and-true method that myself and my husband have tried successfully many times. I got the tip from a nutritionist friend who said it works for her every time. However, in my experience activated charcoal really needs to be taken during drinking as well as right after to really work. So keep a handful in your purse at all times just in case.
It is unclear as to why activated charcoal works since the scientific research is limited. Activated charcoal is made up of particles that contain porous chambers that trap and bind with unwanted chemicals and gasses which are then flushed out through the digestive system.
It is suspected that since activated charcoal binds to toxins to push them out through the digestive system, then maybe it binds to alcohol (which is a toxin) and helps to flush it out. Others think it may be that activated charcoal can help detox sugar and other additives that are commonly present in alcoholic drinks which helps with hangovers. We've all heard how high sugar drinks can contribute to an even worse hangover.
The best way that I've found to prevent a hangover with activated charcoal is to take four 280mg capsules of activated charcoal in the middle of drinking with a full glass of water (or coconut water), then take four more when you are done drinking with another glass of water (or at bed time- wait at least a few hours after the first dose).
Activated charcoal is also often used for digestive upset and food poisoning. Take caution with activated charcoal if you are on medication. It should not be taken within an hour or two of taking other medications or supplements since it can block the absorption of other drugs. Always consult your doctor before starting new supplements.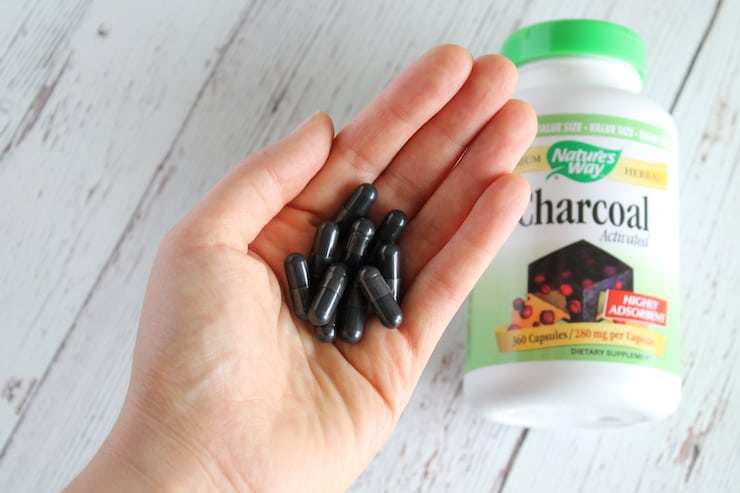 4. Milk Thistle
Milk thistle has been used traditionally for hundreds of years especially to support the liver. We know that the liver is the most taxed organ as a result of drinking. The liver is responsible for processing toxins to keep the rest of your body healthy. Since alcohol is a toxin, it makes the liver work harder when you drink heavily.
Milk thistle helps to detoxify the liver and may also help with digestive upset. You can take 1 capsule with a meal 1-3 times during the day to help support your digestive system and liver after a night of drinking. This is also a good one to take daily to support liver health and daily detoxing.
One of the main beneficial antioxidants in milk thistle is silymarin. Be sure to get a milk thistle supplement that has a standardized extract of 80% silymarin.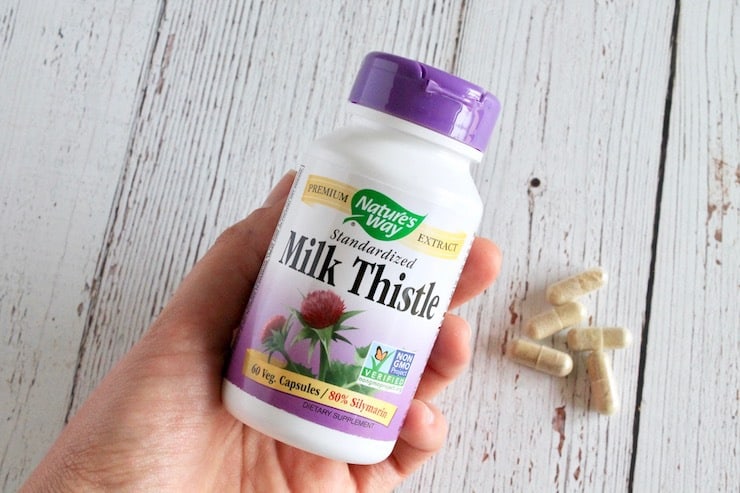 5. Vitamin B-6
Drinking alcohol may deplete B vitamins from the body, plus B vitamins are needed to detox your body from alcohol. This may be why taking vitamin B6 can help with a hangover. One study done in 2000 found that taking B6 before, during and after drinking helped participants with common hangover symptoms.
It is important to note that vitamin B6 can interfere with certain medications so be sure to talk to your doctor before taking it if you are on any prescription drugs.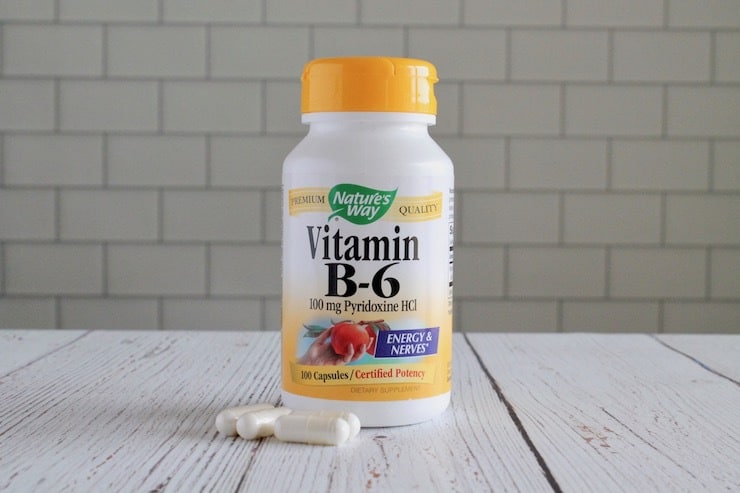 Get A Discount On Your Hangover Home Remedies from iHerb!
I often get my paleo/keto baking supplies from iHerb, but I love that they also have a huge selection of holistic herbs and supplements. Plus their customer service team also provides support in 10 languages.
Nature's Way makes a variety of quality herbs and supplements to support balanced health and to help you avoid those nasty hangovers! iHerb carries over 400 Nature's Way products that can be shipped to over 160 countries.
Existing customers can get a discount off their order and New Customers can get an additional $5 off their minimum $40 order by clicking this link!
All of the hangover home remedies mentioned in this post are available on iHerb…
Sources: