3 Health Benefits of Quercetin*
This post may contain affiliate links. As an Amazon Associate I earn from qualifying purchases. Please read the disclosure policy.
This post is sponsored by Terry Naturally®. All opinions are my own.
When spring and summer come around one of the first supplements I add to my seasonal regimen is quercetin. Not only is it derived from natural sources, but it also has been shown to support healthy histamine levels† and normal respiratory function.*
What is quercetin?
Quercetin is a flavonoid that is linked to many promising health benefits.* This compound is found in a variety of plants such as green tea, onions, grapes, berries and even flowering buds from the Japanese pagoda tree. Quercetin can be extracted from these sources to create a concentrated supplement for consistent dosage.
How to make sure your body is absorbing quercetin…
Quercetin is a notoriously difficult compound for the body to absorb on its own. It is a fat-soluble nutrient, meaning it gets absorbed along with fat sources. If someone takes isolated quercetin it may not be properly deposited by the body.
Taking supplements that don't actually get used by the body can be a big waste of money. That's why I recommend Terry Naturally Quercetin with Vitamin C. It contains GammaSorb™® which has been shown to increase the absorption of hard to absorb (fat-soluble) dietary ingredients, in some cases by as much as 8 times.
Terry Naturally Quercetin also contains vitamin C which may further aid in the body's absorption of quercetin.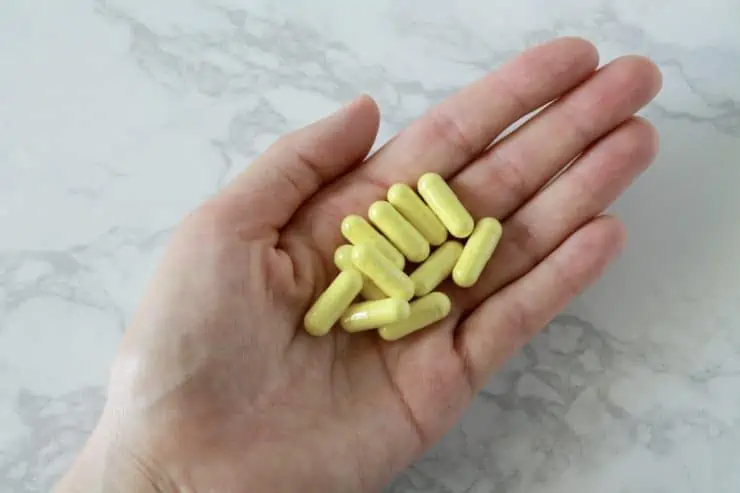 Terry Naturally Quercetin with Vitamin C
It's so important to utilize supplements that will actually be absorbed by the body and do what they're supposed to do. That's why my favorite way to support histamine levels† and a healthy respiratory system is with Terry Naturally Quercetin.*
Terry Naturally Quercetin is designed for effective absorption and is free from sugar, gluten, dairy and artificial preservatives.
Click here to check out Terry Naturally Quercetin with Vitamin C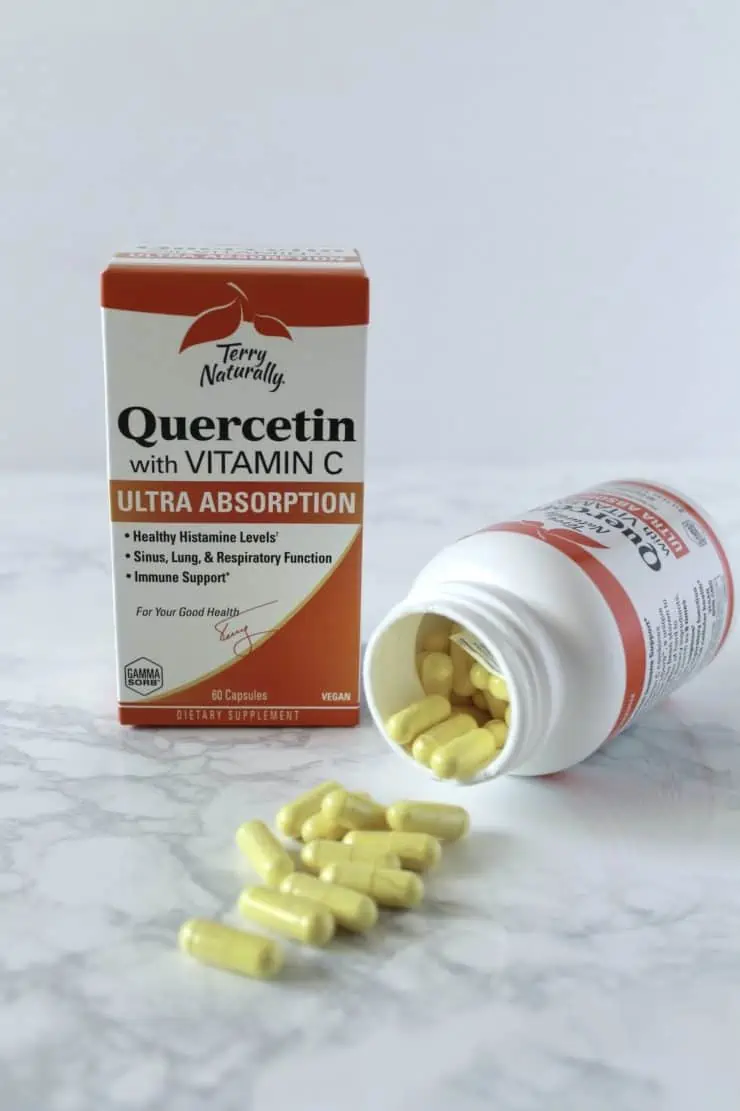 3 Health Benefits of Quercetin
1. Healthy Histamine Levels*†
It's so common to encounter drowsiness or jitters when taking something to maintain normal histamine levels.*† Using safe compounds like quercetin is a great alternative.
Many scientific studies have researched the impact of quercetin on promoting healthy histamine levels.*† The best part is that it doesn't cause drowsiness or jitters!
2. Healthy Sinus and Respiratory Function*
Quercetin can help support and maintain healthy airways and support the respiratory system.*
Taking an easily absorbable Quercetin along with a healthy diet and lifestyle can go a long way to keep you healthy.*
3. Immune System Support*
We all know that one of the best ways to stay healthy is to support the immune system. This helps keep our body and minds functioning normally.*
Quercetin is a flavonoid compound highly regarded for immune support.*
Combining quercetin with vitamin C makes it an even more powerful and effective tool to help maintain healthy immune function.*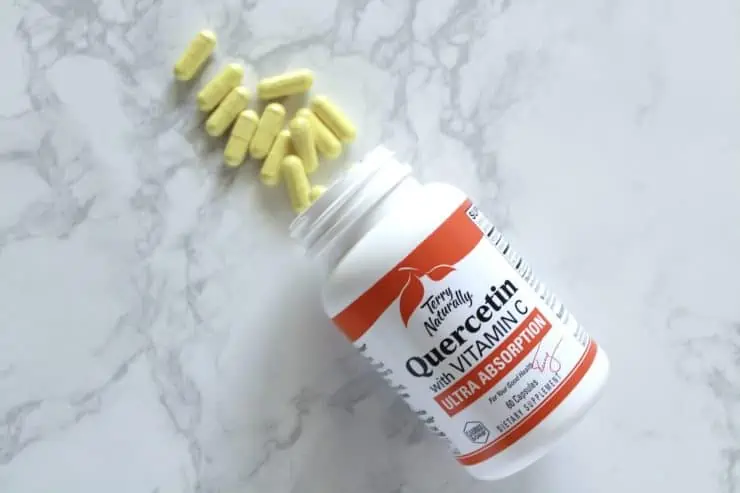 †Supports healthy levels already within normal range
*These statements have not been evaluated by the Food and Drug Administration. This product is not intended to diagnose, treat, cure, or prevent any disease.