55+ Quick Keto Meal Recipes (Low Carb & Gluten Free)
This post may contain affiliate links. As an Amazon Associate I earn from qualifying purchases. Please read the disclosure policy.
These easy keto recipes will spice up your meals whether it's lunch, dinner or even breakfast. If you are on a ketogenic diet, trying new easy recipes is crucial so you aren't stuck in a meal rut of eating the same few dishes over and over.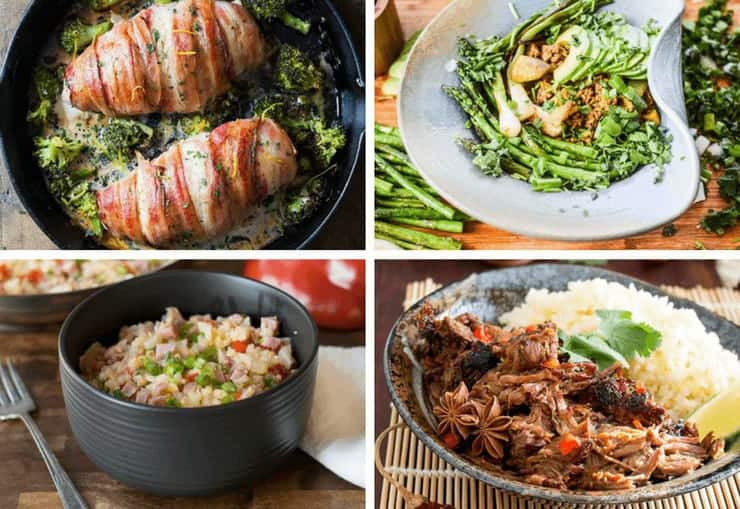 However, many of us are busy and don't have time to try very complicated or involved recipes. That's why I created this collection of quick keto meal recipes to make it a bit easier to keep on track of your keto or low carb diet.
Most of these recipes will take around 30 minutes or so, but I also included some slow cooker recipes that may actually take longer, but involve very minimal prep time. So in a sense they may not be as "quick" as some of the others, but they are easy and convenient!
Some recipes you may have to slightly moderate to lower the carb level. For example, if a recipe with sun dried tomatoes is too high carb you can either omit the sundried tomatoes or replace them with fresh tomatoes.
Quick Keto Meal Recipes:
Chicken:
I love how versatile chicken is. You can pretty much infuse it with whatever flavor you want which makes it the perfect protein for a flavorful keto meal. The recipes below vary from bacon wrapped chicken to cider glazed chicken to chicken taco skillet with cheese. Yum!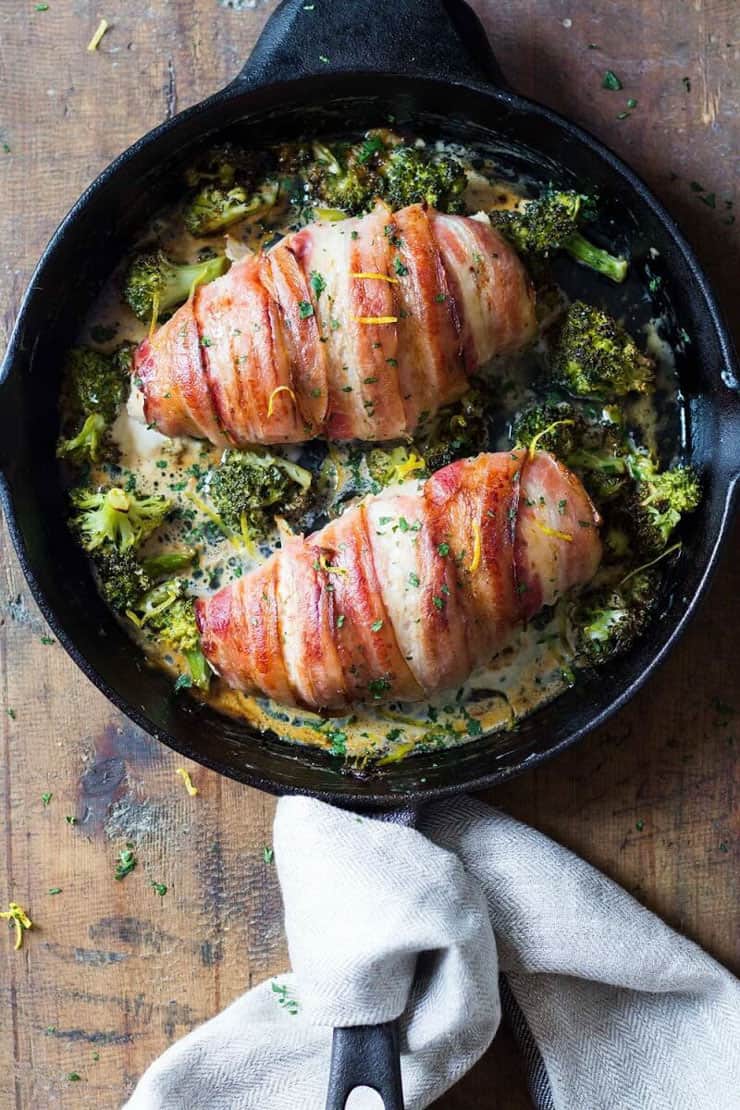 1. Bacon Wrapped Chicken Breast
4. Mustard Baked Chicken Tenders
5. Cider Glazed Chicken Breast
11. Chicken Bok Choy
12. Chicken Rolls
13. Creamy Avocado Pasta with Chicken
14. Chicken Garlic Mushroom Saute
15. One Pot Taco Skillet + Video
17. Lazy Spinach Artichoke Chicken Breast
18. Creamy Sun-dried Tomato Chicken
19. Easy Baked Chicken Nuggets
Fish/Seafood:
When you get sick of having beef or chicken for lunch or dinner every day it's nice to switch it up with seafood. Plus you get the added bonus of major nutritional benefits with omega 3s, vitamins and minerals. Whether it's salmon, shrimp, sole or tuna, these recipes will delight your tastebuds!
20. Kefir Cheese Smoked Salmon Wrap
22. Curried Riced Cauliflower with Shrimp
23. One Sheet Pan Dilly Lemon Salmon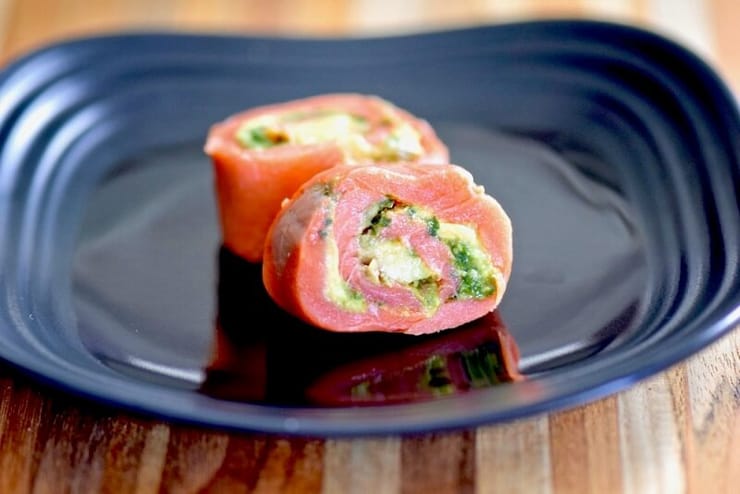 24. Avocado Pesto Salmon Pinwheels
25. Salmon Cakes
26. Mahi Mahi in Creamy Sun Dried Tomato Sauce
28. Gambas Al Ajillo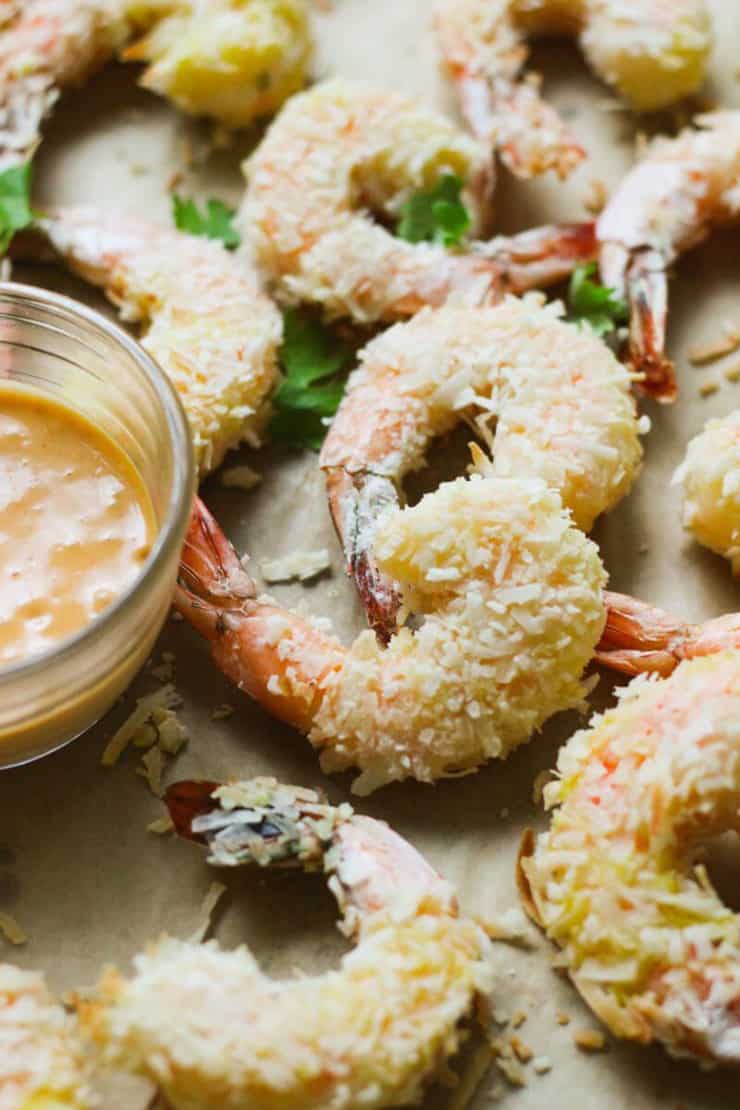 30. Lemon Garlic Salmon Recipe
31. Garlic Salmon And Summer Vegetables
Beef:
Beef is another protein that can be very versatile. You can use ground beef for a cheeseburger zucchini boats, or cook up a nice filet mignon steak. Enjoy the keto recipes below to spice up your daily meals!
32. Healthy & Easy Beef Fajitas
33. Mexican Zucchini and Beef Skillet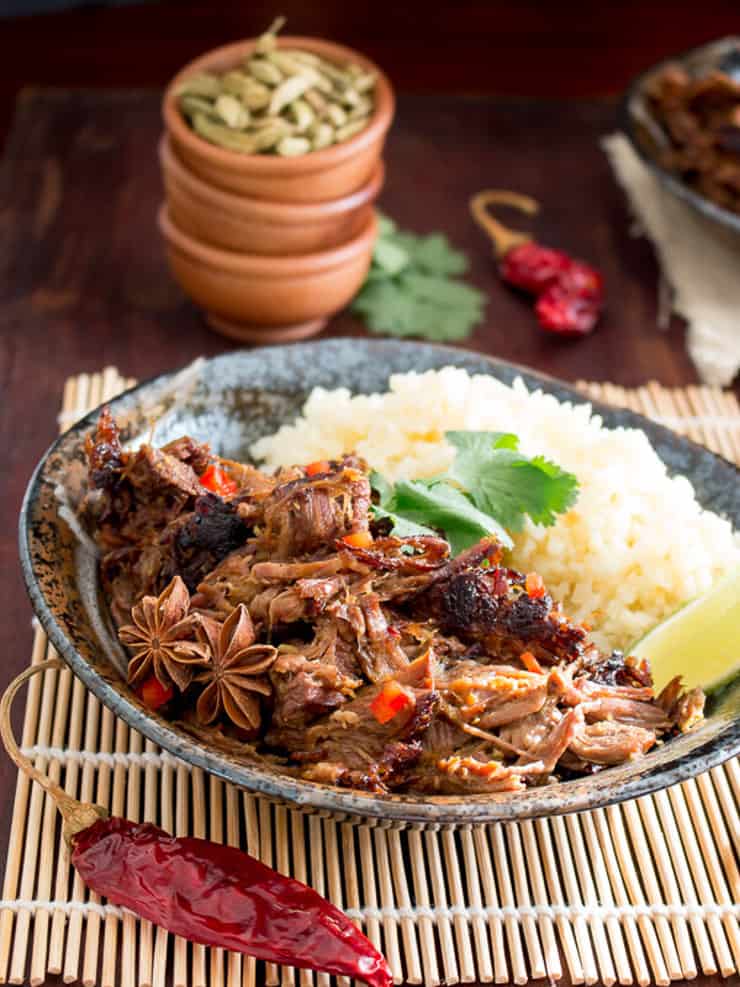 34. Slow Cooker Beef Rendang Curry
35. Grilled Steak Salad Stuffed
37. Easy Healthy Taco Salad Recipe
40. Spicy Mayo Stuffed Burgers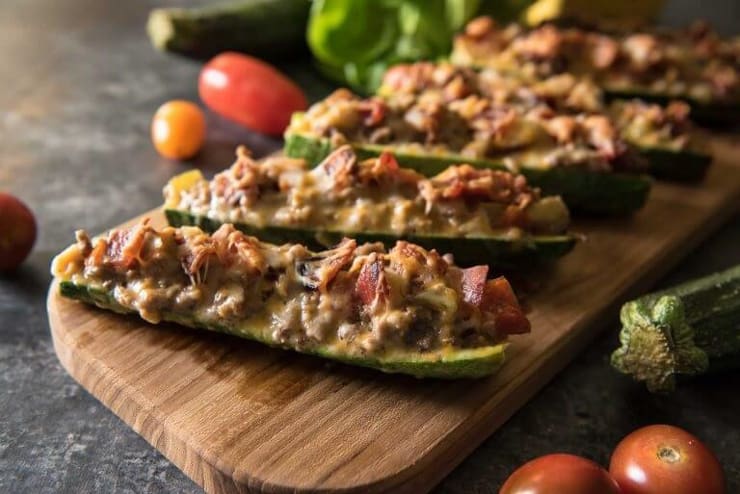 41. Bacon Cheeseburger Zucchini Boats
Eggs:
I always love to have eggs for a super convenient and easy meal. I tend to default to simple scrambled eggs, but I forget that eggs can be made into fabulous veggie scramble skillets or delicate quiches. All great new ideas for quick keto recipes!
43. Paleo Mexican Scrambled Eggs
45. Keto Frittata for Breakfast
Veggies:
It's always important to get your veggies even on a keto diet! Here are some low carb vegetable filled dishes to accompany your lunch or dinner.
47. Paleo Cauliflower Mushroom Risotto
48. Feel Good Soup
Other Proteins:
When you are on a ketogenic diet you can sometimes get stuck in a recipe rut where you eat the same thing over and over. If you are tired of basic chicken breast or ground beef, why not spice up your dinner by trying a nice cheesy keto pizza, bison meatballs or roasted pork tenderloin.
50. Bison Meatballs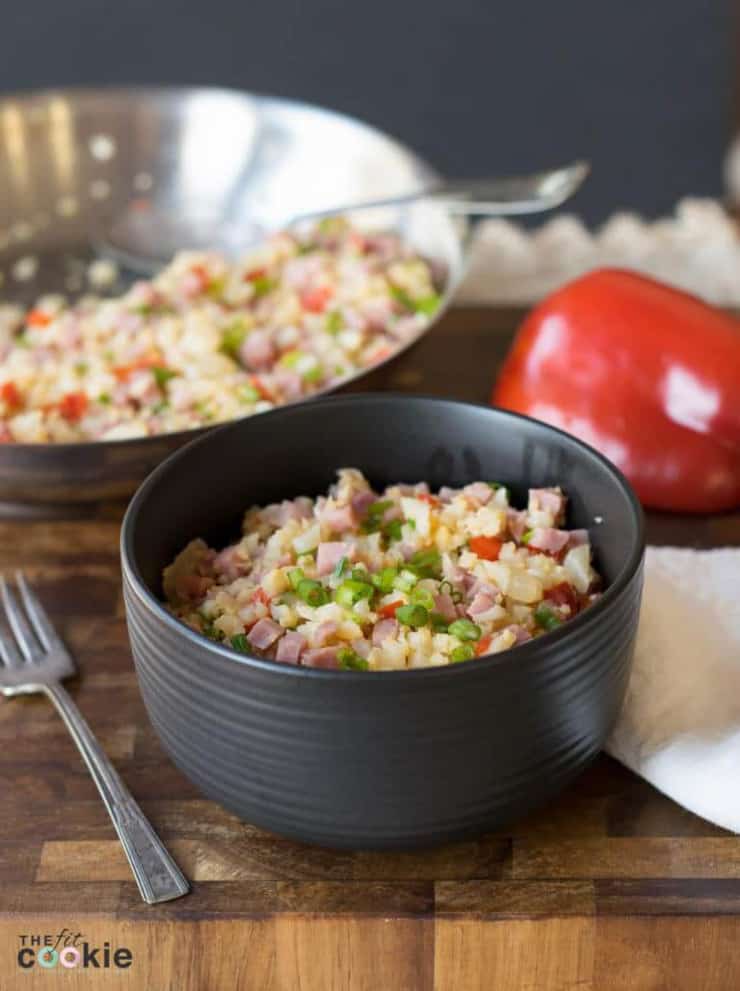 53. Simple Pork Fried Cauliflower Rice
55. Creamy Tuscan Zucchini Noodles with Sausage
56. Pork Chop Bacon Brussels Sprout Skillet
57. Low Carb Biscuits and Gravy
Enjoy all these new quick keto recipes and leave a comment below with what you think!
Did you try a new recipe? Was it delish? Will you be making it again?