This fun collection of healthy strawberry recipes are all paleo, gluten free and dairy free! There's everything from smooth and creamy ice cream to muffins and the prettiest doughnuts you've ever seen. And for those of you that don't have much of a sweet tooth I have you covered! There's also BBQ sauce, tacos and salads, so if you're looking for fun and healthy summer recipes, look no further!
Do you ever get a big bundle of strawberries and find yourself in a pickle with what to do with them when they start to go bad?
That's why I created this amazing collection of healthy strawberry recipes. You can easily find just what you're looking for to make the most of strawberry season!
When is Strawberry Season?
Strawberries are usually in season in spring and summer. That is the best time to find an abundance of berries that are big, sweet and affordable!
70+ Healthy Strawberry Recipes:
Ice Cream & Frozen Treats
On those hot summer days nothing quite beats a delicious frozen treat to cool down with. Whether you're looking for cool and creamy ice cream, popsicles or refreshing granita these fruity recipes will keep you going all summer.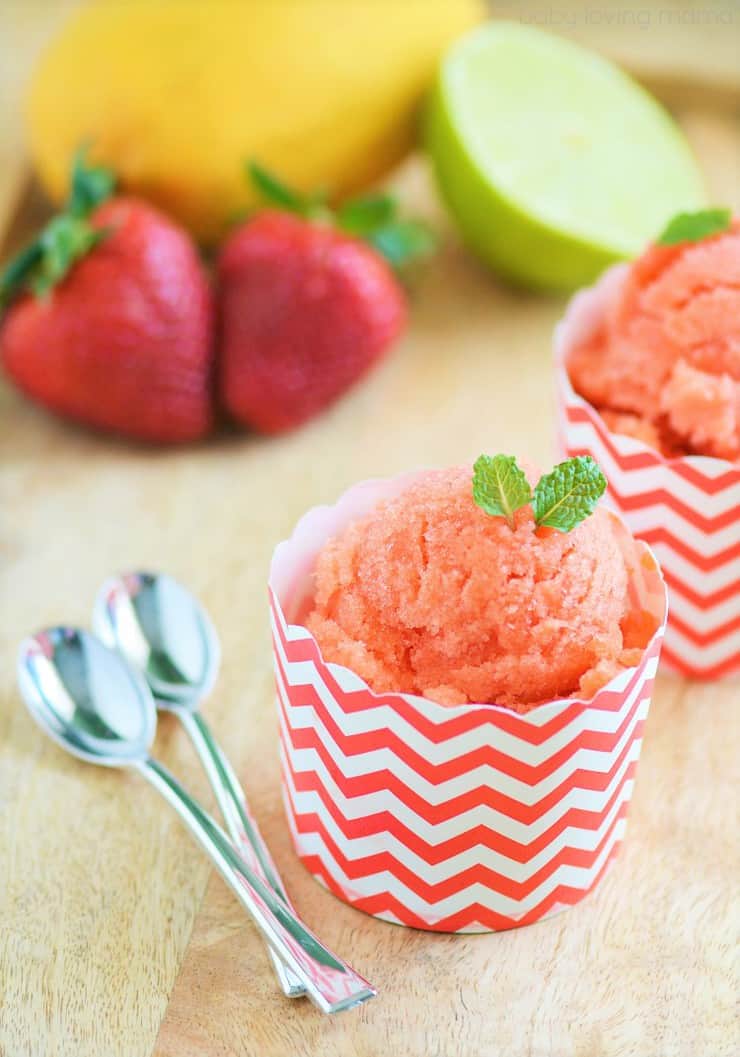 Strawberry Coconut Fudge Ice Cream
Strawberry and Vanilla Ice Cream
Paleo Strawberry Banana Popsicles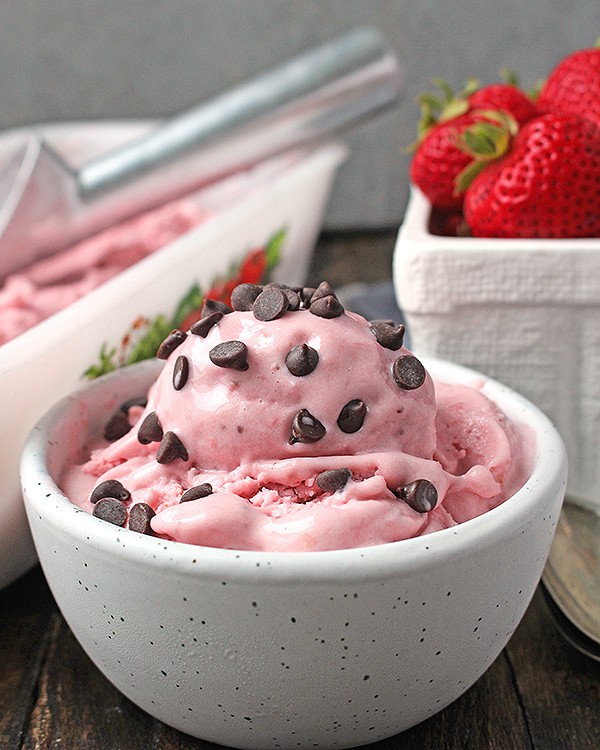 Chocolate-Covered Strawberry Popsicles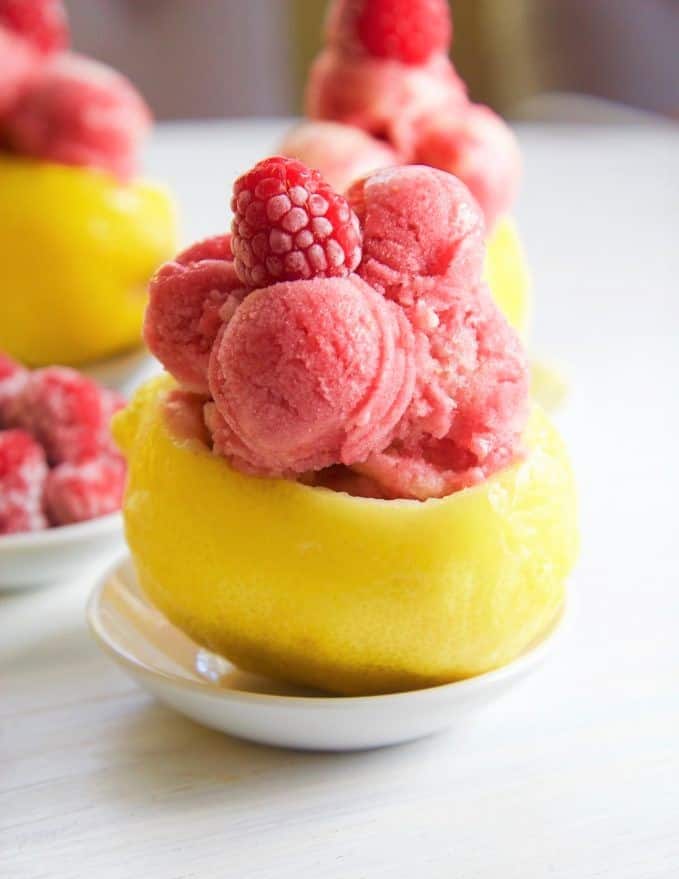 Frosted Strawberry Lemonade Nice Cream
Pies
You can never go wrong with a slice of pie for dessert. These strawberry pies are a sure crowd pleaser, not only do they look fantastic but they are easy to make and taste incredible. There's even a no bake pie for those days it's just too hot to put the oven on.
No Bake Strawberry Gelatin Pie
Paleo AIP Strawberry Rhubarb Pies
Sauces, Dressings & Salsas
Strawberries don't always have to be used for desserts. These sauces and dressing are a great way to liven up boring salads or impress your guests at summer barbecues. From flavor packed BBQ sauce to fresh and delicious salsa these healthy strawberry recipes are perfect for those that prefer savory over sweet.
Strawberry Mango Avocado Salsa
Paleo Strawberry Mustard Salad Dressing
Low-sugar Strawberry Basil Syrup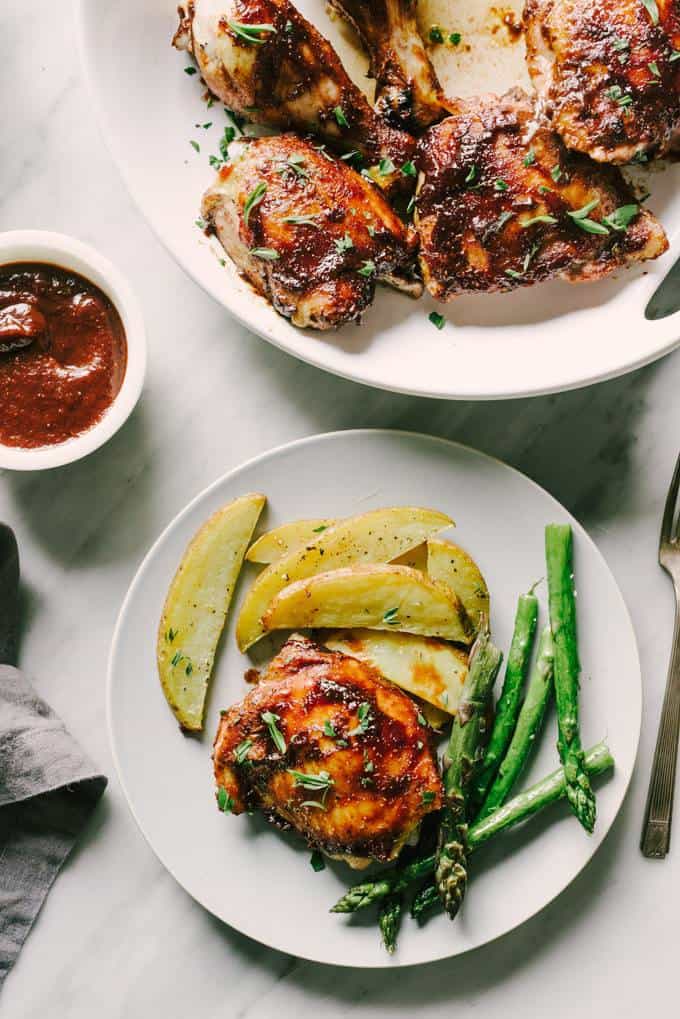 Strawberry Lemon Poppy Seed Vinaigrette
Beverages
Strawberries make the most delicious and refreshing drinks and I have a great selection for you here. There's iced tea, cocktails and even hot chocolate. There's something for everyone here and it's a great way to use up those leftover berries.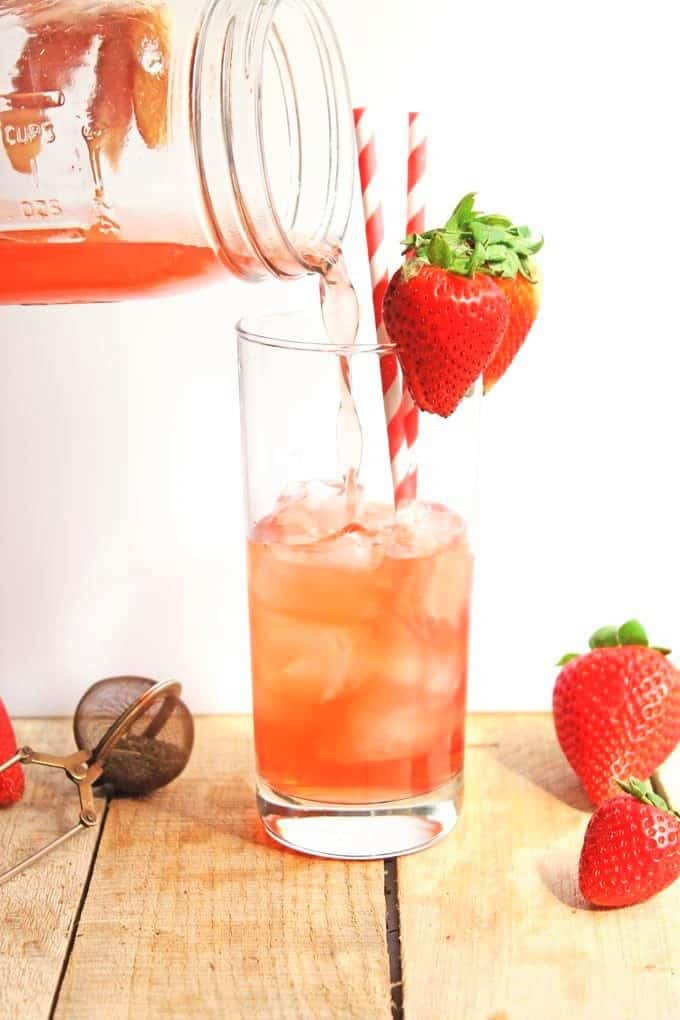 Low-Carb Strawberry Italian Sodas
Strawberry White Hot Chocolate
Strawberry Pina Colada Daiquiri
Smoothies
Bored of the same old smoothies? These fun, fruity and healthy smoothies are a great way to get out of that smoothie rut. They're all super delicious, quick, easy and packed full of goodness. I can't think of a better way to start the day!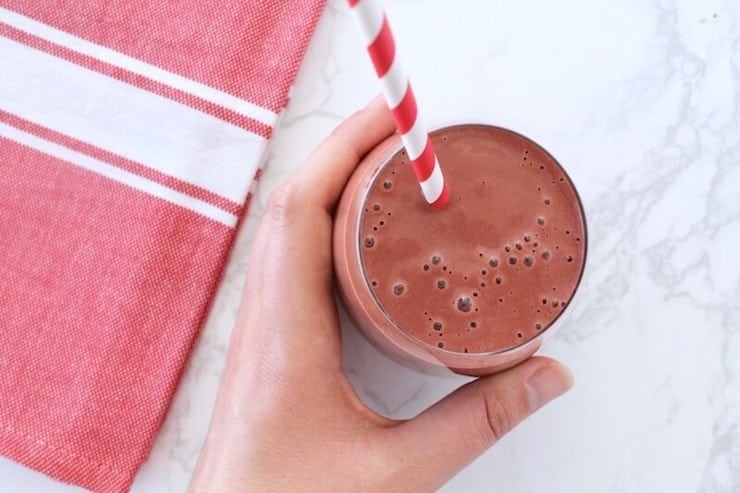 Immune-Boosting Strawberry Red Velvet Smoothie
Strawberry Beauty Greens Smoothie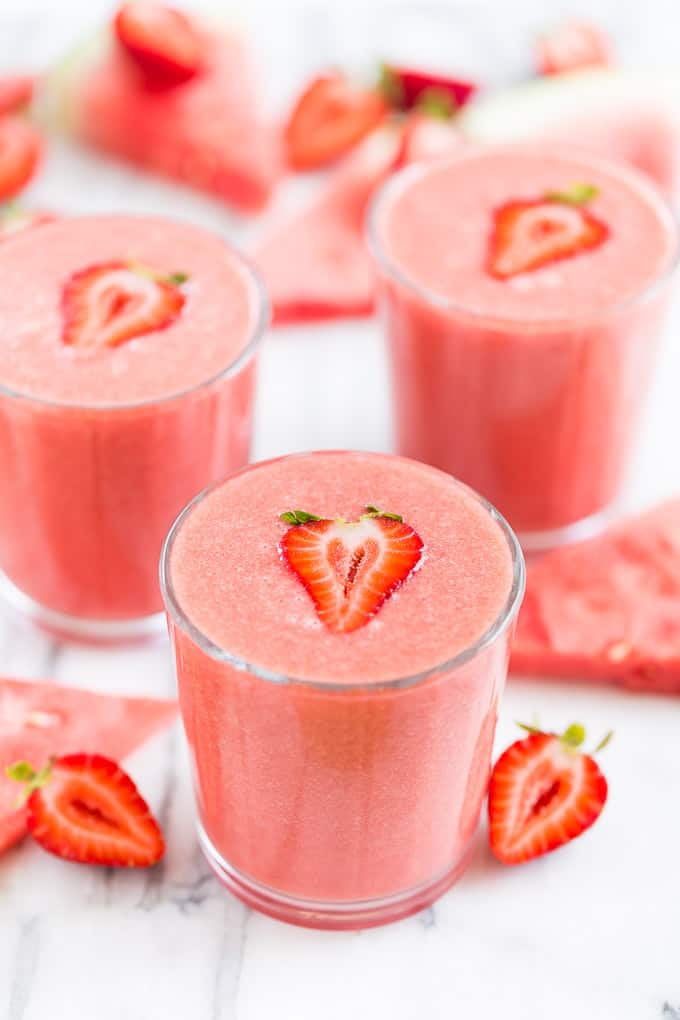 Strawberry Watermelon Smoothie
Simple Strawberry Coconut Smoothie
Other Treats
Strawberries can be used for all sorts or delicious treats and you don't want to miss out on any of these. From the quickest strawberry jam (that's healthy too) to chocolate truffles and strawberry gummies. There's something here for everyone to enjoy.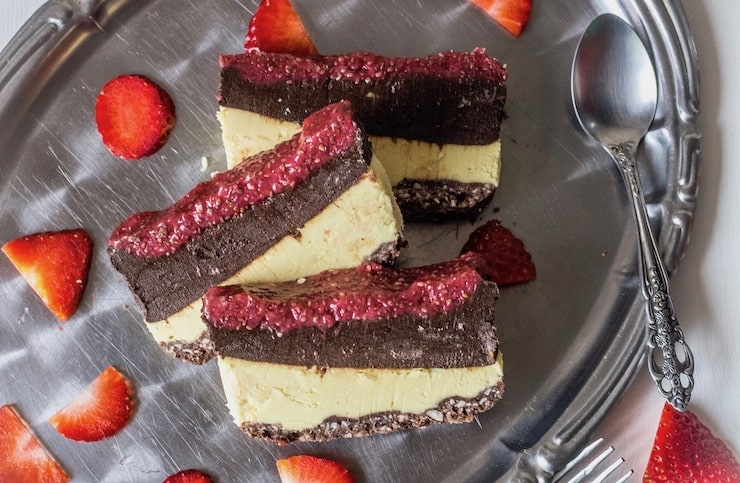 Chocolate Strawberry No Bake Cake
Strawberry Mint Lemonade Gummies
Paleo Chocolate Mousse Stuffed Strawberries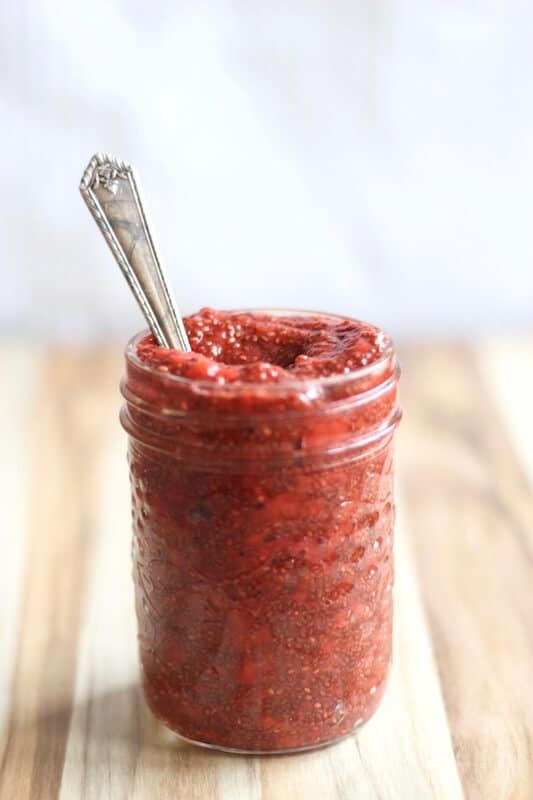 Quick Chia Seed Strawberry Jam
Mint Chocolate Strawberry Fat Bombs
Vegan Strawberry Chocolate Truffles
Chocolate Strawberry Tarts Paleo
Paleo Chocolate Strawberry Parfait
Strawberry Coconut Flour Mug Cake
Salads
Ever tried strawberry and bacon before? You need to! These gluten free and paleo salads are a fun way to try something new. Whether it's a romantic starter for two or a quick and easy lunch these recipes fit the bill and won't disappoint.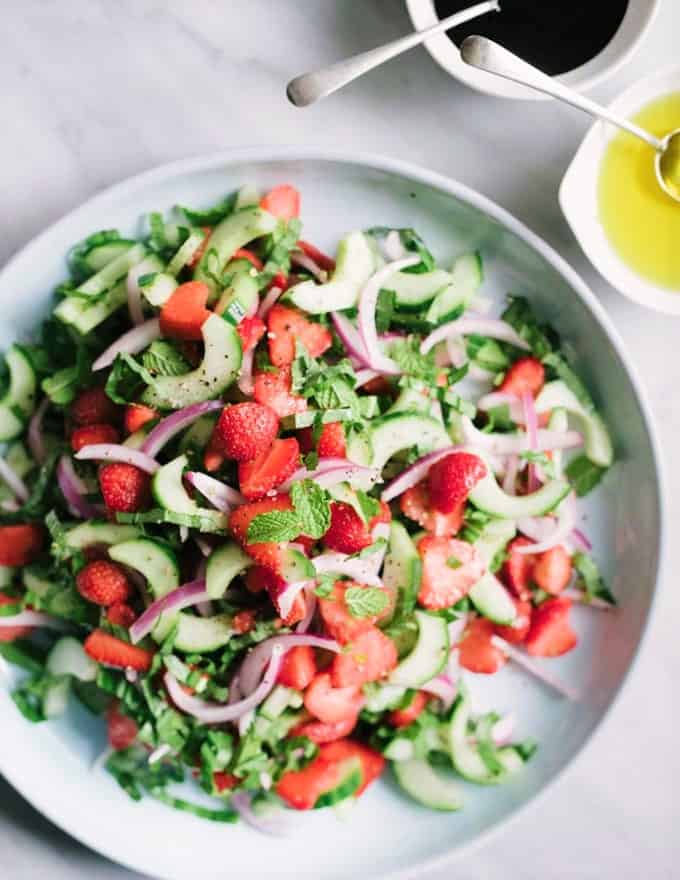 Bacon Roses and Strawberry Hearts Salad
Puddings
These strawberry puddings are full of flavor and couldn't be easier to make. The great thing about these is that they can be prepped in very little time and then are left to chill in the fridge until you need them. Enjoy these puddings all summer long!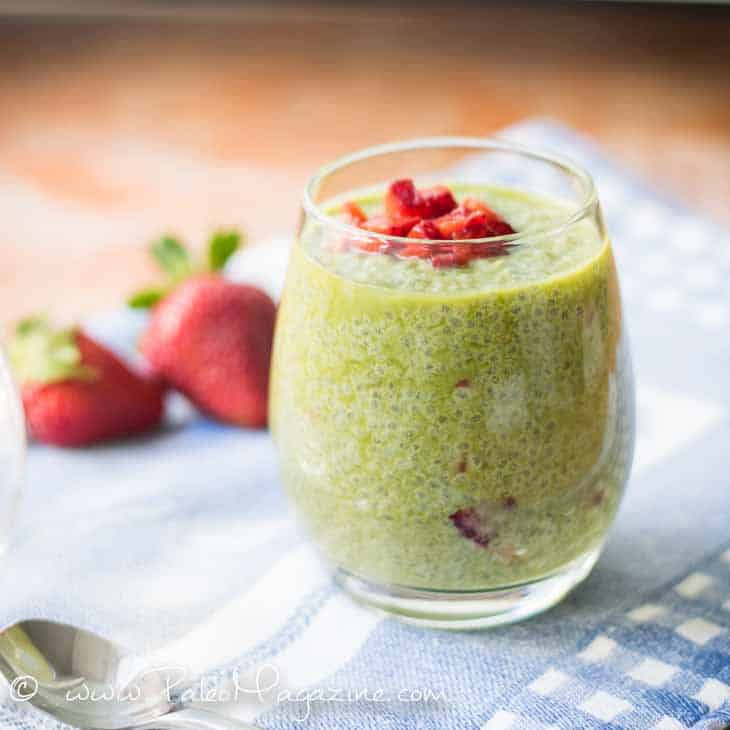 Strawberry Matcha Chia Pudding
Strawberry Rhubarb Chia Pudding
Paleo Strawberry Orange Chia Pudding
Egg and Dairy Free Strawberry Pudding
Strawberry Panna Cotta Pudding
Savory Meals
You may be surprised to know that strawberries make the most delicious savory meals. These exciting recipes are a must try for the summer, from fish to chicken and even tacos these healthy strawberry recipes are full of flavor and sure to impress!
Raw Strawberry Mango Avocado Tacos
Roasted Strawberry-Rhubarb Salsa Chicken
Strawberry Red Wine Glazed Salmon
Baked Goods
I don't think there's anyone out there that can resist the smell of freshly baked treats coming out of the oven. Turn those summer strawberries into baked doughnuts, muffins, cakes and so much more. There are plenty treats here to share with family and friends and better yet they're all healthy, gluten free and paleo too!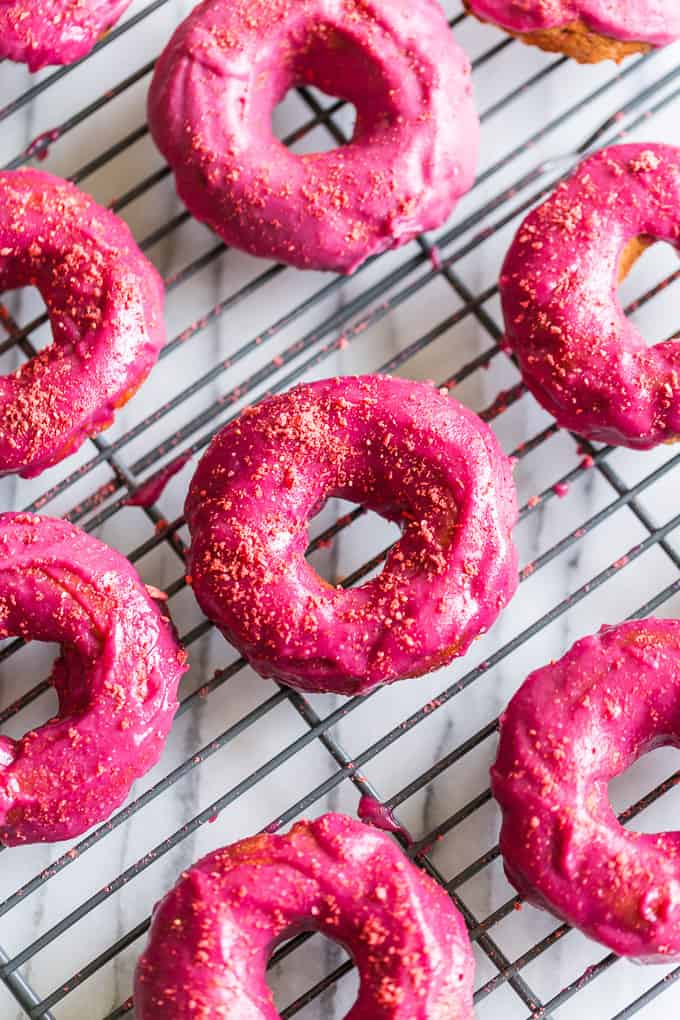 Grain Free Strawberry Cake Doughnuts
Paleo Strawberry Swirl Clafoutis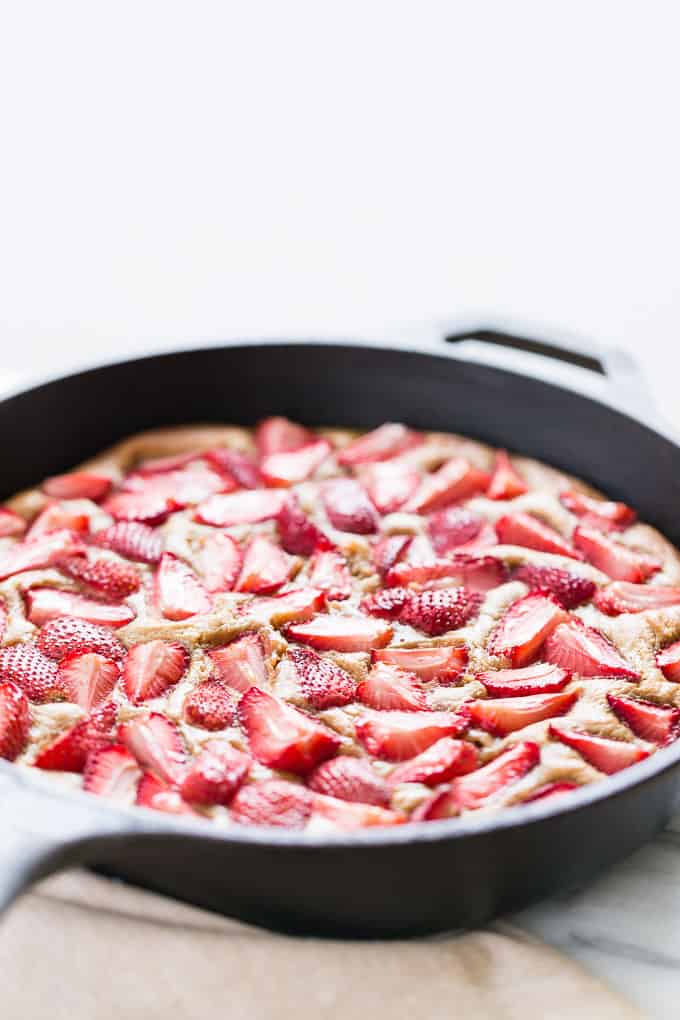 Paleo Roasted Strawberry Muffins
Easy Paleo Healthy Strawberry Muffins
FREE "6 Easy Tips to Quit Sugar" Guide!
By submitting your name and email you will receive a free copy of the 6 Easy Tips to Quit Sugar Ebook and are consenting to receive regular newsletter emails from Healy Eats Real including information about our products and special offers. You can unsubscribe at any time.
FREE "6 Easy Tips to Quit Sugar" Guide!
By submitting your name and email you are consenting to receive a free copy of "6 Easy Tips to Quit Sugar" as well as regular newsletter emails from Healy Eats Real including information about our products and special offers. You can unsubscribe at any time.