10 Easy Meals Made with Canned Beans
This post may contain affiliate links. As an Amazon Associate I earn from qualifying purchases. Please read the disclosure policy.
For busy people, a quick and easy dinner is a must for weeknights. Canned beans can save the day with their versatility and time-saving abilities. These recipes will show you how canned beans can be transformed into a mouthwatering recipe that will elevate your weeknight dinner and keep you full without compromising flavor.
Beans and Greens Recipe
Looking for a simple, tasty Italian dish? Try this Italian beans and greens recipe! It's a delicious mix of fresh escarole and hearty beans, sautéed in garlic, olive oil, and a sprinkle of parmesan cheese. This dish will make your taste buds do a happy dance!
Black Bean Cakes
Get ready to spice up your taste buds with these black bean cakes. These babies are like little flavor-packed patties made from black beans and herbs. They're crispy on the outside, tender on the inside, and flavorsome. Whether you're a vegetarian or not, these black bean cakes are your ticket to a delightful meal.
White Bean Salad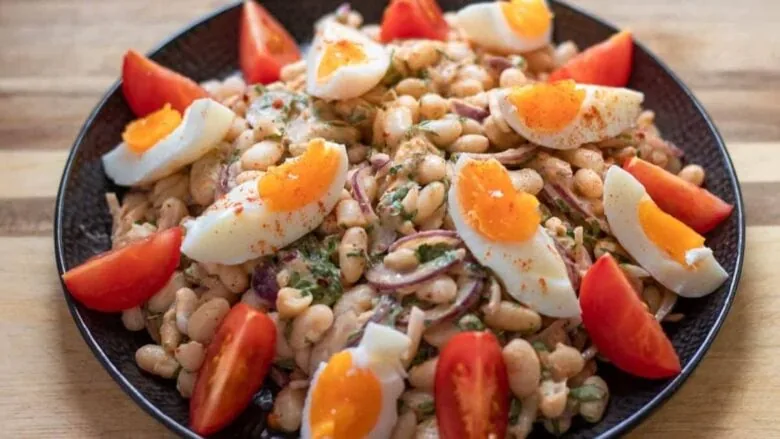 Let your taste buds delight in this white bean salad. It's a flavor fiesta featuring tender white beans and fresh veggies dressed with lemon and tahini. This salad takes you on a flavorful trip to Turkey on your plate. It's the perfect sidekick for grilled meats, or devour it all by itself.
Pizza Baked Butter Beans
We've got a delightful surprise for you –these Pizza Baked Butter Beans are best for pizza lovers and bean enthusiasts! We take tender butter beans and bake them to perfection with all your favorite pizza toppings: rich pizza sauce, soft mozzarella, pepperoni, and a sprinkle of basil. It's a comfort food with a nutritious twist, best for a quick weeknight dinner or as a fun party appetizer.
Chicken Poblano White Bean Chili
Spice up your taste buds with this Chicken Poblano White Bean Chili! It's delectable with tender chicken, roasted poblano peppers, and creamy white beans come together in a smoky broth that'll warm you up. A perfect balance of heat and flavor makes this dish a crowd-pleaser when hosting a cozy game-day feast.
Pinto Bean Casserole
A real comfort food gem for you: try this Pinto Bean Casserole! Pinto beans, red enchilada sauce, and vegan cheddar cheese come together in a luscious goodness. It's like a warm hug for your taste buds that are perfect for a family dinner or potluck party.
Grilled Mediterranean Vegetables With White Beans
Take a Mediterranean vacation for dinner with these Grilled Mediterranean Vegetables with White Beans—a mouthwatering masterpiece. We're talking colorful veggies, bell peppers, zucchini, eggplant, and more, kissed by the grill and mixed with white beans. Drizzle it with olive oil, and sprinkle some Italian herbs.
Baked Beans with Ground beef
Bring the Wild West on your plate with this Cowboy Baked Beans with Ground Beef. This recipe takes hearty baked beans, black beans, and kidney beans and mix them up with savory ground beef, smoky bacon, and a sweet BBQ sauce. Whether you make them for a campfire cookout or backyard BBQ, – it's cowboy cuisine at its best!
Sweet Potato and Black Bean Curry
A must-try vegan dish: the Sweet Potato and Black Bean Curry is a culinary journey you won't want to miss. Combining tender chunks of sweet potato, black beans, a rich curry sauce, and milky coconut makes a harmonious, sweet and savory blend for your taste buds. So grab your chopsticks or a fork and dig into the pure deliciousness.
Red Beans and Rice Recipe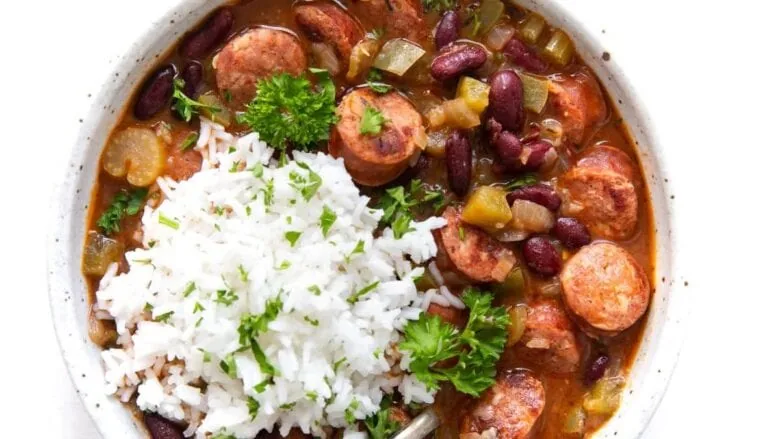 Try this Easy Red Beans and Rice recipe. It's a classic dish that's all about comfort and flavor. We're talking red kidney beans cooked to perfection, blended with smoky sausage, and served with fluffy white rice on top, and you've got a perfect weeknight dinner ready in no time.
10 "Health" Foods That Are Actually Bad For You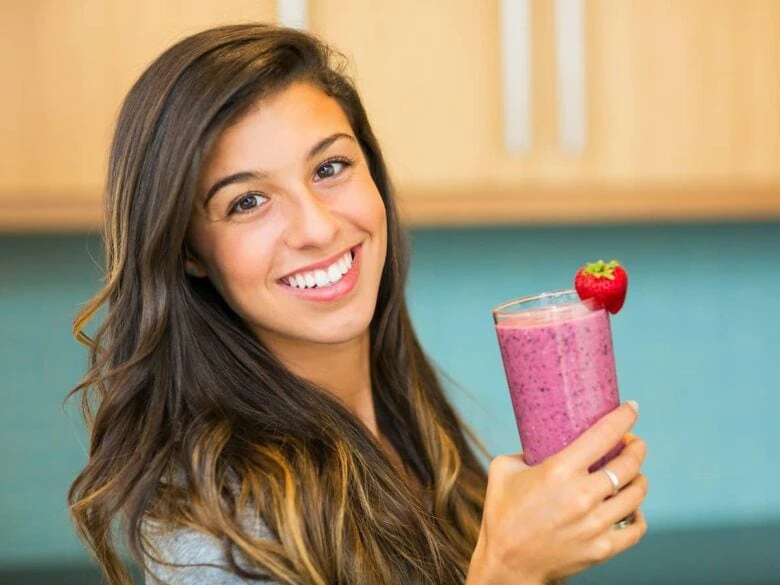 Watch out for these 10 "health" foods that are actually bad for you. Although they may use clever marketing to fool you, most of them aren't as nutritious as they seem.
9 Most Popular Healthy Costco Picks You Can't Miss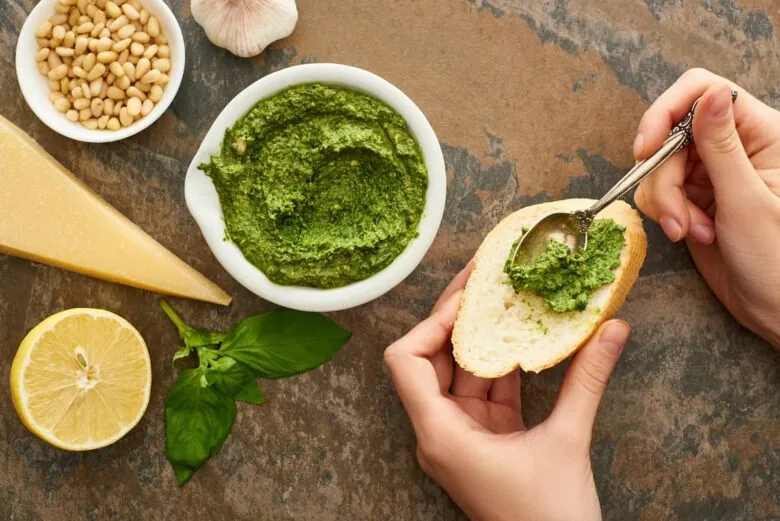 Costco is a favorite among many Americans, but many people know it for cheap hot dogs and pizza slices. This massive warehouse store also has a lot of healthy food options. Discover the most popular nutritious foods available, according to real shoppers.
10 Keto Chocolate Desserts Nobody Will Realize Are Low-Carb
These 10 Keto Chocolate Desserts will impress even your most carb-addicted friends! You won't be able to tell that these tasty treats are free from added sugar.
14 Desserts You'd Never Guess Were Sugar-Free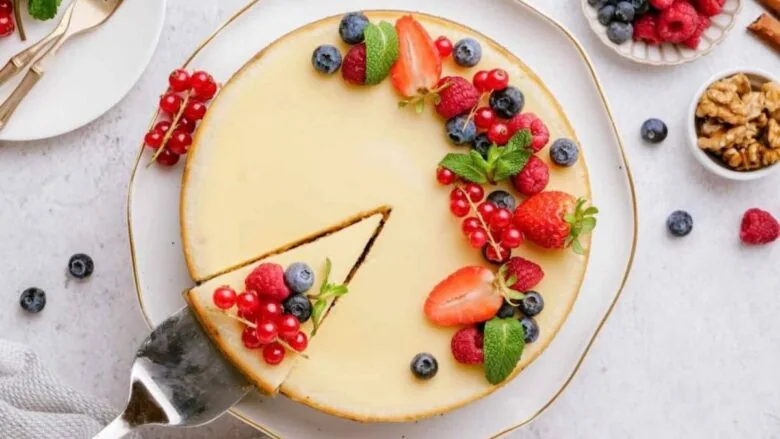 These decadent sugar-free desserts deliver flavor but won't load you with refined sugar. From cheesecake to fudge to peanut butter cookies, it's hard to believe all of these recipes are sugar-free!