13 No-Chop Dinners For Easy Meals
This post may contain affiliate links. As an Amazon Associate I earn from qualifying purchases. Please read the disclosure policy.
If you're in the mood for a no-fuss dinner that lets you skip the chopping and get straight to the cooking, you're in the right place. Our collection of easy dinner recipes is tailored to eliminate the need for any chopping and minimize prep time. Get ready to explore a world of culinary delights that are perfect for those evenings when you'd rather relax than wield a knife.
Juicy Chicken Tandoori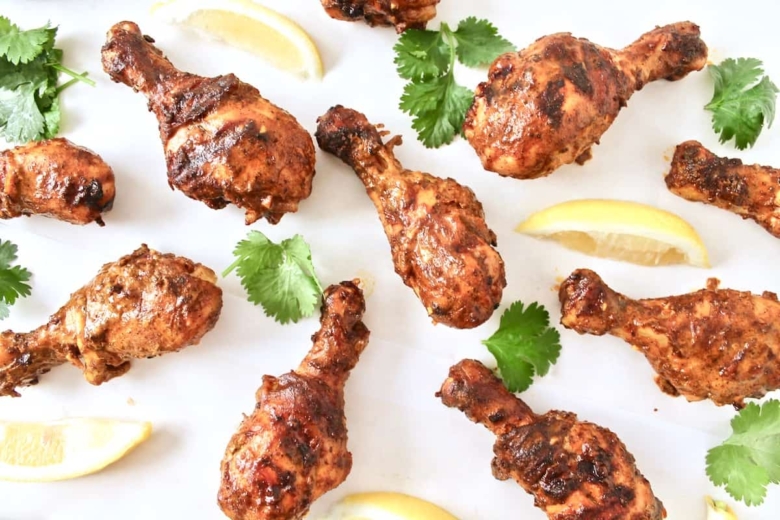 This flavorful chicken tandoori recipe utilizes dynamic Indian spices to create a delicious, succulent meal. The best part is that you don't have to chop anything! Just combine all the ingredients, marinate, and cook!
2-Ingredient Instant Pot Shredded Beef Tacos
This simple shredded beef recipe only requires two ingredients! The beef is tender, with deep flavors of chili, spices, and tomato. Make a big batch and save the leftovers.
Tuscan White Bean Skillet Bake
This Tuscan white bean skillet bake is a cozy Italian-inspired dish that'll make you feel like you're dining in a rustic Tuscan villa. Creamy white beans, aromatic herbs, and a gooey cheese topping come together in a one-pan wonder that's as simple to prepare as it is comforting to eat.
Chili Spiced Air Fryer Chicken Drumsticks
This quick and simple chili air fryer chicken recipe creates crispy, juicy, mildly spicy chicken to enjoy for lunches or dinners. No chopping is needed! All it takes is a simple spice rub and an air fryer to make this fast, nutritious dish.
Chicken and Rice Casserole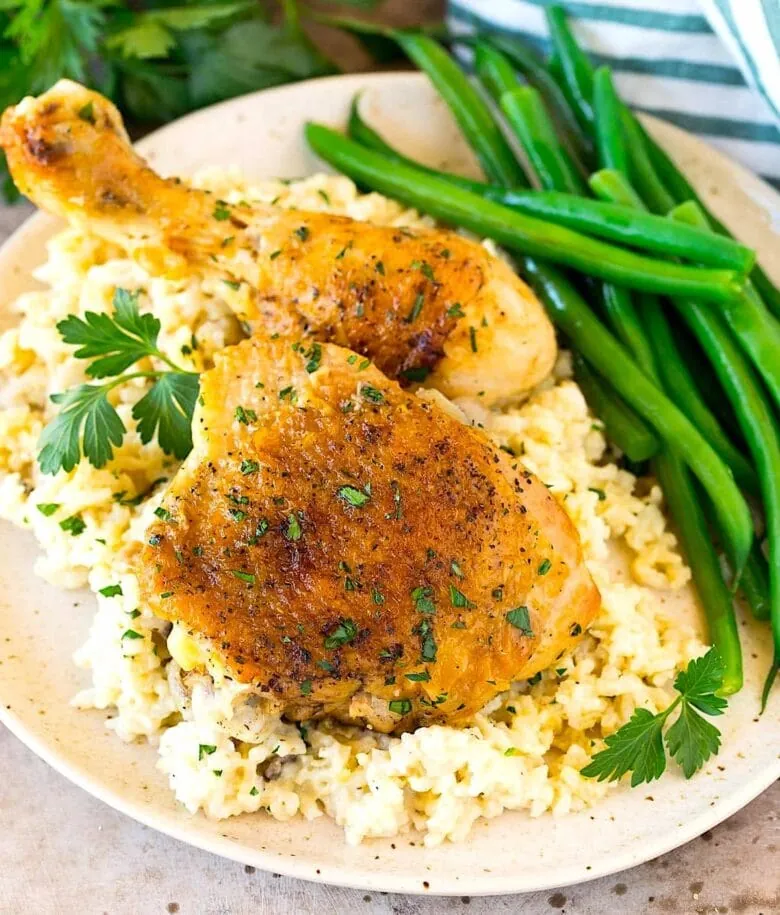 This chicken and rice casserole is the ultimate comfort food that'll have your family asking for seconds. With tender chicken, fluffy rice, and a creamy sauce, it's a classic dish that's easy to make and impossible not to love.
Pineapple Teriyaki Meatballs
Transport your taste buds to the tropics with pineapple teriyaki meatballs – a sweet and savory sensation. Juicy meatballs smothered in a tangy teriyaki sauce with chunks of pineapple make for a delightful dish that's perfect for weeknight dinners or party appetizers.
Cajun Shrimp Rice Skillet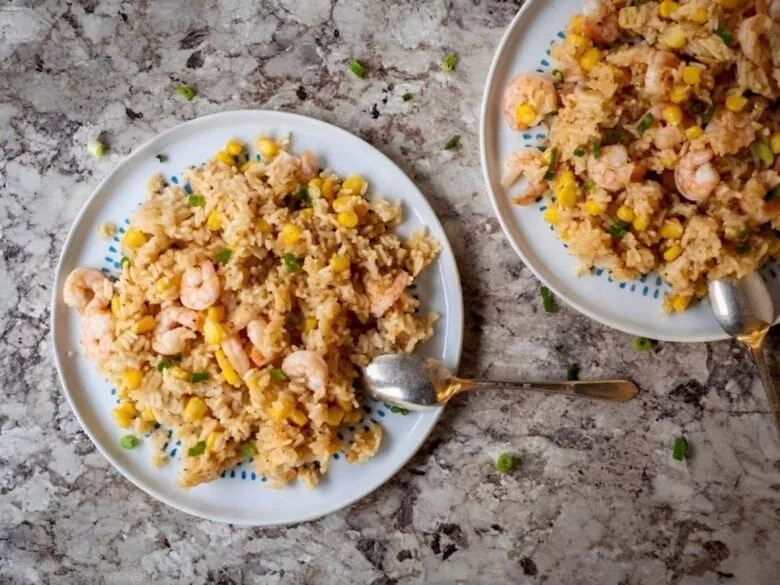 For a taste of the bayou, try the cajun shrimp rice skillet. This spicy and flavorful dish combines plump shrimp, aromatic spices, and fluffy rice in one pan, delivering a taste of the Deep South without fuss.
Sesame Chickpeas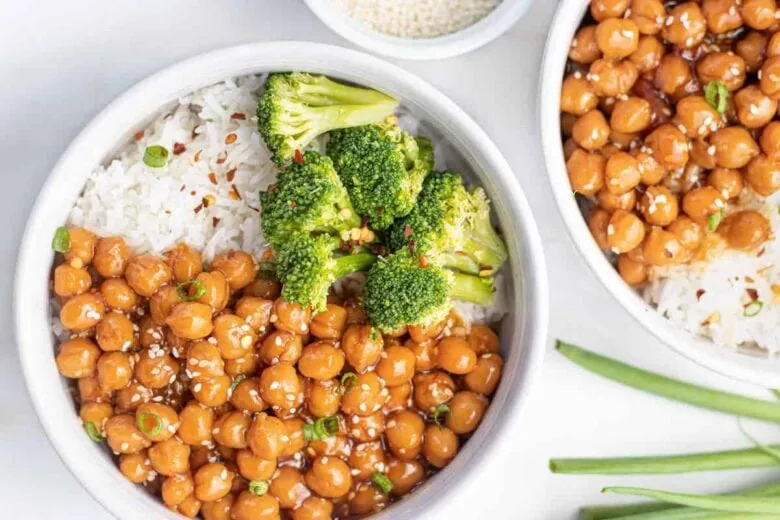 Sesame Chickpeas are a quick and healthy meal that's as addictive as it is nutritious. These crispy roasted chickpeas are coated in a flavorful sesame glaze, making them the perfect easy dish for any weeknight.
Chicken Bake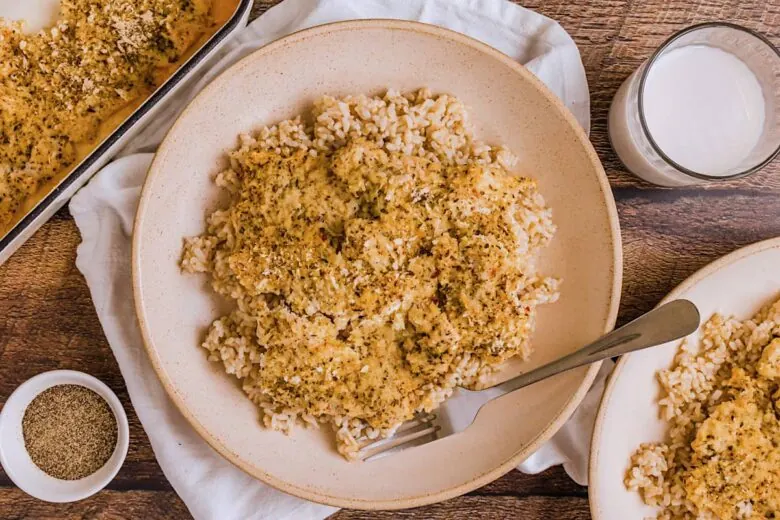 When you want a simple and satisfying dinner, go for the chicken bake. It's a straightforward recipe that turns chicken breasts into a succulent, cheesy, and juicy delight with minimal effort.
Miso Glazed Salmon
Elevate your weeknight dinner with miso glazed salmon, a dish that's both elegant and easy. The umami-rich miso glaze gives the salmon a sweet and savory flavor that's sure to impress your taste buds.
Salsa Chicken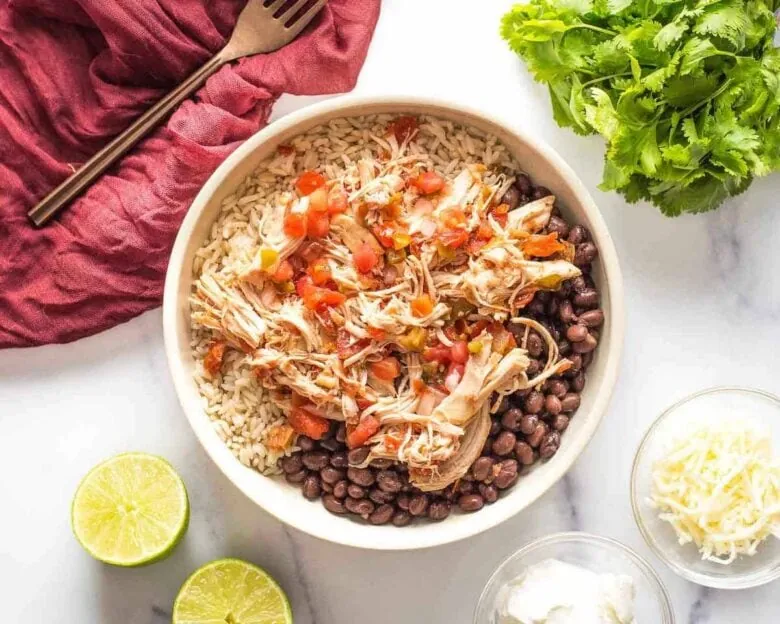 With just a few simple ingredients, salsa chicken is a go-to dish when you need a quick and tasty dinner option. Whether you're a novice in the kitchen or a seasoned chef, this recipe is a winner for its simplicity and deliciousness.
Furikake Crusted Salmon
Take your taste buds on a culinary adventure with furikake-crusted salmon. This Japanese-inspired dish features salmon fillets coated in a crunchy, savory mixture of furikake and panko breadcrumbs, creating a crispy and flavorful crust that'll have you savoring every bite.
Traeger Pork Loin Roast
If you're looking to elevate your barbecue game, this Traeger pork loin roast recipe is your ticket to smoky, juicy perfection. The magic happens on your grill as the pork loin roasts to tender, smoky perfection, creating a mouthwatering dish for your dinner.
10 "Health" Foods That Are Actually Bad For You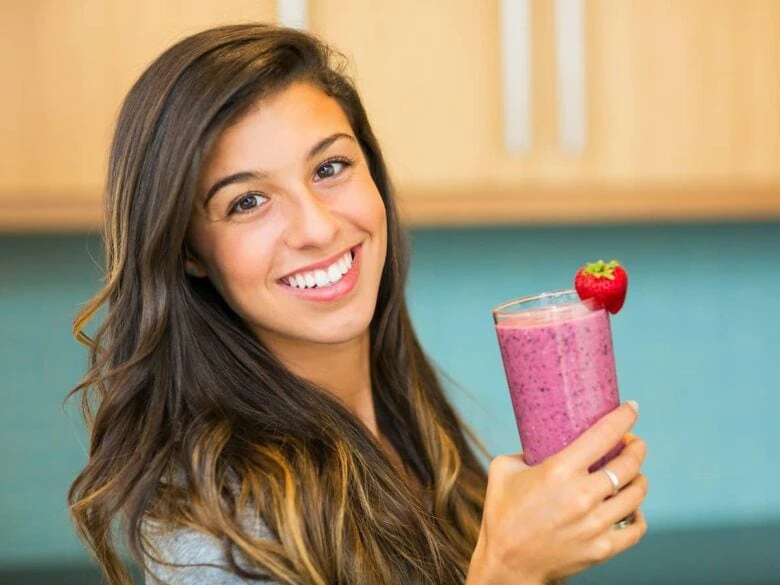 Watch out for these 10 "health" foods that are actually bad for you. Although they may use clever marketing to fool you, most of them aren't as nutritious as they seem.
9 Most Popular Healthy Costco Picks You Can't Miss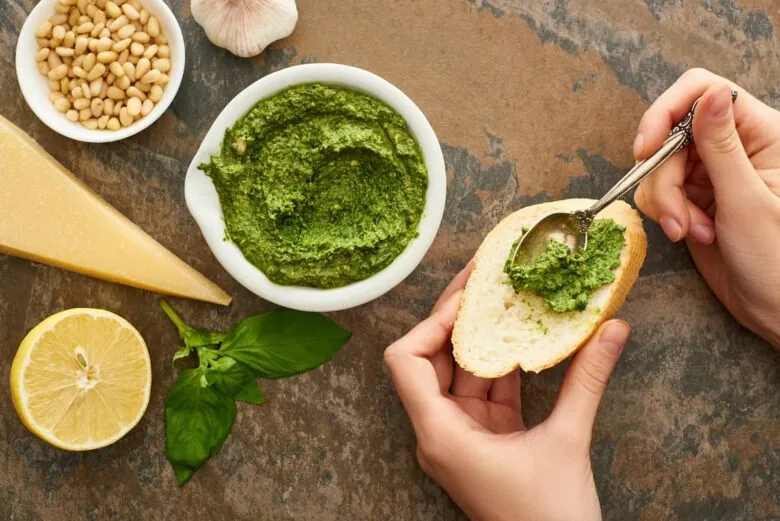 Costco is a favorite among many Americans, but many people know it for cheap hot dogs and pizza slices. This massive warehouse store also has a lot of healthy food options. Discover the most popular nutritious foods available, according to real shoppers.
10 Keto Chocolate Desserts Nobody Will Realize Are Low-Carb
These 10 Keto Chocolate Desserts will impress even your most carb-addicted friends! You won't be able to tell that these tasty treats are free from added sugar.
14 Desserts You'd Never Guess Were Sugar-Free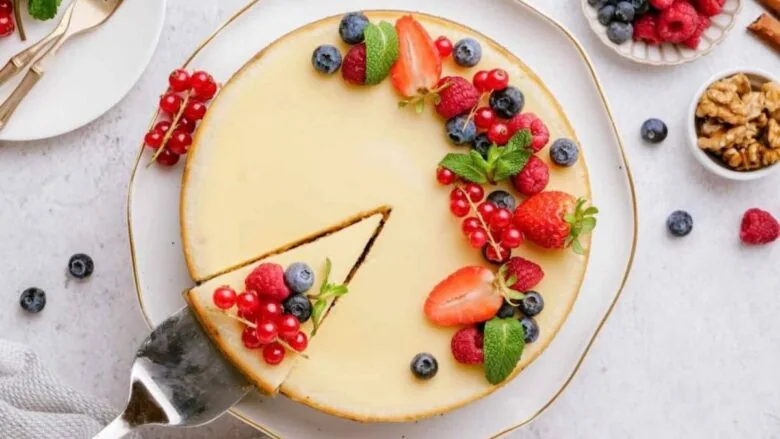 These decadent sugar-free desserts deliver flavor but won't load you with refined sugar. From cheesecake to fudge to peanut butter cookies, it's hard to believe all of these recipes are sugar-free!