15 Best Keto Pumpkin Desserts
This post may contain affiliate links. As an Amazon Associate I earn from qualifying purchases. Please read the disclosure policy.
Fall is here, and it's time to start thinking about all those yummy pumpkin recipes. But what if you're following a keto diet? These delicious low-carb pumpkin dishes will leave your taste buds tingling and your macro goals still on track. With these homemade keto pumpkin recipes, you won't have to compromise nutrition in order to enjoy all the comforting flavors of autumn!
Pumpkin Cheesecake
If you are looking for a guilt-free dessert, this pumpkin cheesecake is ideal for your ketogenic lifestyle. Each heavenly bite is low in carbs. A luscious blend of creamy cheesecake and aromatic pumpkin puree rests on a crunchy almond crust decorated with cream cheese and a sprinkle of cinnamon, delivering the perfect balance of flavors and textures.
Pumpkin Chocolate Chip Cookies
Satisfy your taste buds with these soft, chewy pumpkin chocolate chip cookies made with real pumpkin puree and sugar-free chocolate chips. They are also kid-friendly and a fantastic treat for those on a diet. For a comfy and cozy dessert, serve them with a cup of warm milk.
Pumpkin Muffins
These low-carb pumpkin muffins are made with almond flour and are perfect for breakfast, as a snack, or even dessert. It's a perfect way to start the day with a warm cup of coffee. Each muffin has only 7 grams of net carbohydrates, which makes them perfect for people with ketogenic diets.
Pumpkin Pecan Bagels
These pumpkin pecan bagels are the perfect fall or winter treat. They're made with pumpkin puree, which gives them a rich and deep flavor that's sure to keep your family coming back for more. The pecans add crunch and sweetness, while the low-carb flour blend keeps you on track for your keto diet.
Pumpkin Earthquake Cake
This low-carb dessert pumpkin earthquake cake is bursting with fall spices. It's topped with cream cheese and sprinkled with pecans to satisfy your sweet tooth while keeping you in ketosis. Each slice of this cake contains only 4 grams of net carbohydrates.
Pumpkin Pie Bars
These pumpkin pie bars are topped with cream cheese and dusted with cinnamon or pumpkin spice. For a nutty texture, you can add chopped pecans and walnuts on top. These bars are great for sharing with family and friends during the fall season.
Pumpkin Roll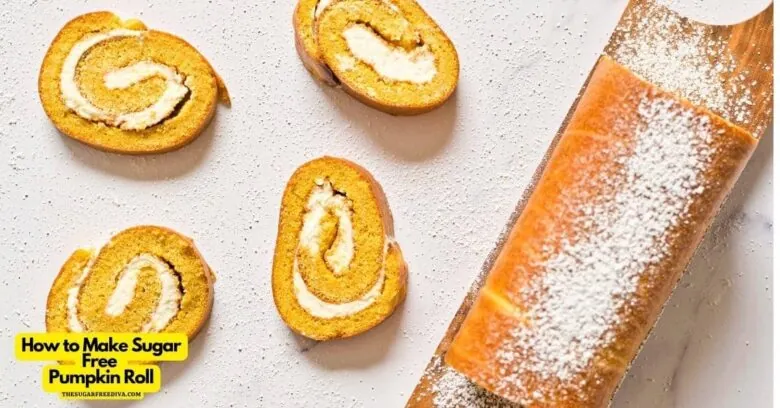 This pumpkin roll is easy to make, with just 15 minutes to bake and 10 minutes to prepare with a few ingredients. It is packed with pumpkin spices and filled with cream cheese. It is gluten-free and low in carbs, making this recipe a perfect treat for fall gatherings.
Pumpkin Donuts
These guilt-free pumpkin donut treats are low in carbs and high in flavor. Made with almond flour and a finish of dusted cinnamon. Each bite bursts with ground nutmeg, cloves, and ginger, creating a delightful fall-inspired experience without the sugar overload.
Pumpkin Truffles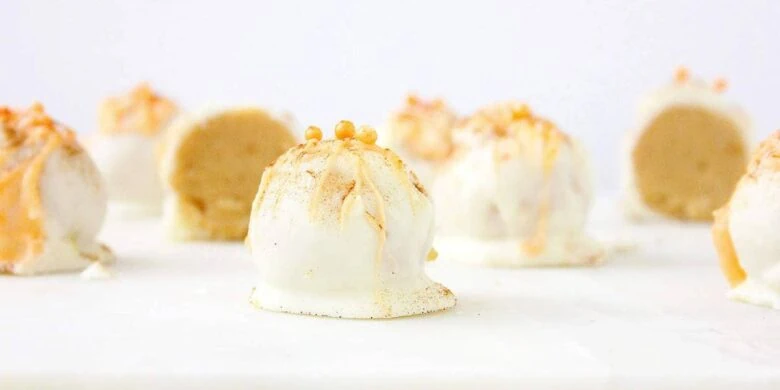 These pumpkin truffles are more than simply a sweet treat—they're a celebration of seasonal treats. They are made with creamy pumpkin puree and white chocolate chips, with a kick of tangy lemon juice. Since they are sugar-free, gluten-free, paleo, and vegan, every bite is healthy.
Pumpkin Spice Scones
Fall mornings just got a whole lot cozier with these pumpkin spice scones. These delectable treats strike the perfect balance between buttery, flaky goodness and the warm embrace of pumpkin spice. Each bite is a delightful journey through layers of flavor, all while staying low on carbs. Whether paired with your morning coffee or as an afternoon snack, these scones are a keto-friendly way to satisfy your autumn cravings.
Pumpkin Spice Waffle
Crisp on the outside and tender on the inside, these pumpkin spice waffles redefine breakfast bliss. Packed with all the autumnal goodness you crave, these low-carb waffles are your ticket to guilt-free indulgence. Whether you top them with sugar-free syrup or a dollop of whipped cream, each bite will transport you to a pumpkin spice wonderland. Enjoy a plateful of fall magic without compromising your keto goals!
Pumpkin Spice Latte
Indulge in the cozy warmth of autumn with this pumpkin spice latte! A creamy blend of rich espresso and velvety pumpkin sprinkled with a dash of warming spices, this guilt-free sip is the perfect way to celebrate the season. Say goodbye to sugary coffee shop versions and hello to a low-carb, high-flavor experience that'll have you falling for fall all over again.
Pumpkin Spice Balls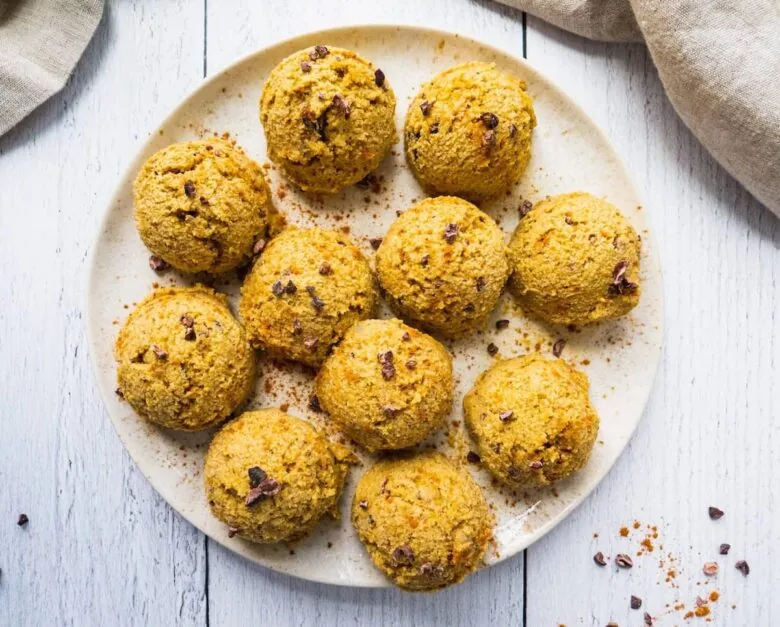 Energize your day with these no-bake pumpkin spice energy balls. They are vegan, paleo, and refined sugar-free. With just a few simple ingredients and a quick mix, you'll have a batch of these energy-boosting treats ready in no time. The warm pumpkin spice flavor adds a comforting twist to your snack routine, making them an ideal choice for a quick pick-me-up.
Pumpkin Pretzel Bites
Craving a savory snack that's keto-friendly and oh-so-delicious? Look no further than these pumpkin pretzel bites! These bite-sized, golden nuggets of delight combine the earthy sweetness of pumpkin with a salty, satisfying crunch. Perfect for dunking in your favorite low-carb dip, they're a guilt-free treat that'll make your taste buds dance with autumn joy.
Pumpkin Cheesecake Cupcake
These pumpkin cheesecake cupcakes may be small, but they pack a punch of pumpkin perfection. With their velvety smooth texture, aromatic spices, and crumbled pecan on top, they're the ultimate bite-sized indulgence.
10 "Health" Foods That Are Actually Bad For You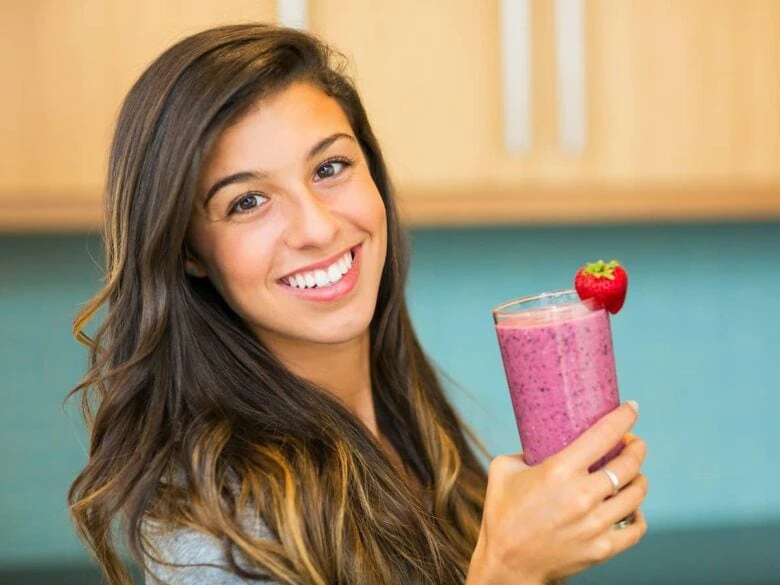 Watch out for these 10 "health" foods that are actually bad for you. Although they may use clever marketing to fool you, most of them aren't as nutritious as they seem.
10 Keto Chocolate Desserts Nobody Will Realize Are Low-Carb
These 10 Keto Chocolate Desserts will impress even your most carb-addicted friends! You won't be able to tell that these tasty treats are free from added sugar.
14 Desserts You'd Never Guess Were Sugar-Free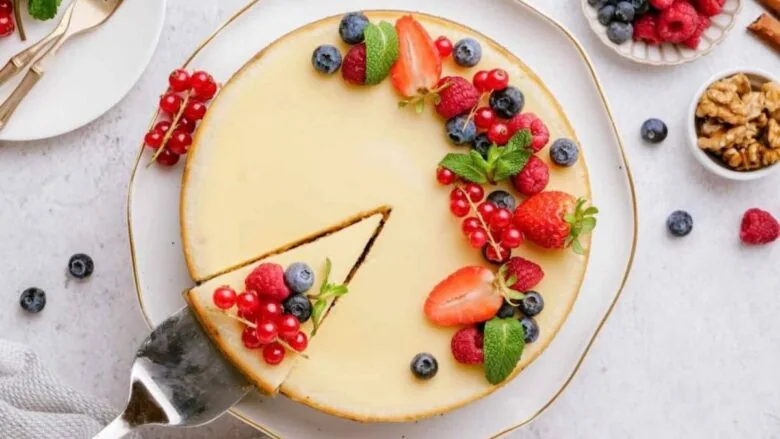 These decadent sugar-free desserts deliver on flavor but won't load you with refined sugar. From cheesecake to fudge to peanut butter cookies, it's hard to believe all of these recipes are sugar-free!