100+ Healthy Party Food Ideas (Paleo & Gluten Free)
This post may contain affiliate links. As an Amazon Associate I earn from qualifying purchases. Please read the disclosure policy.
This epic list of 100+ healthy party food ideas will amaze your friends and family! These recipes feature everything from finger foods, dips and chili recipes to chips fries and more.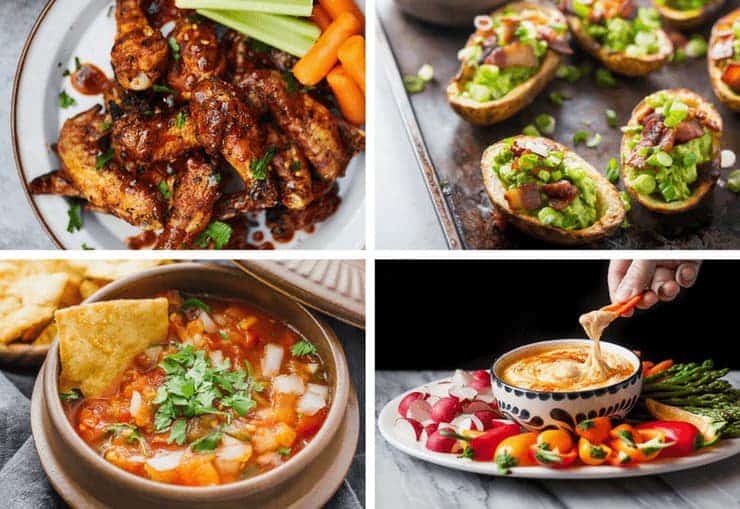 Your guests will be so wowed by the delicious flavor they won't even know it's good for them! All of the recipes featured below are paleo friendly making them gluten free, dairy free and focused on whole foods that are free of processed foods.
Serve up appetizers like lasagna rolls or make up some homemade salsa and veggie chips. The possibilities are endless!
You can use any combination of these incredible recipes for a summer get-together, a superbowl party, 4th of july, oscar parties, a graduation party, labor day or anything in-between!
100+ Healthy Party Food Ideas (Paleo & Gluten Free):
Chili
Chili is always a great healthy party food idea. Not only is it easy to make a big pot of it to serve a large crowd, but most people love chili and are happy to see it as the main dish at a party. There are paleo takes on the classic chili recipe as well as creative twists like pumpkin chili.
Paleo Crockpot Pumpkin Chicken Chili
Easy and Delicious Paleo Pumpkin Chili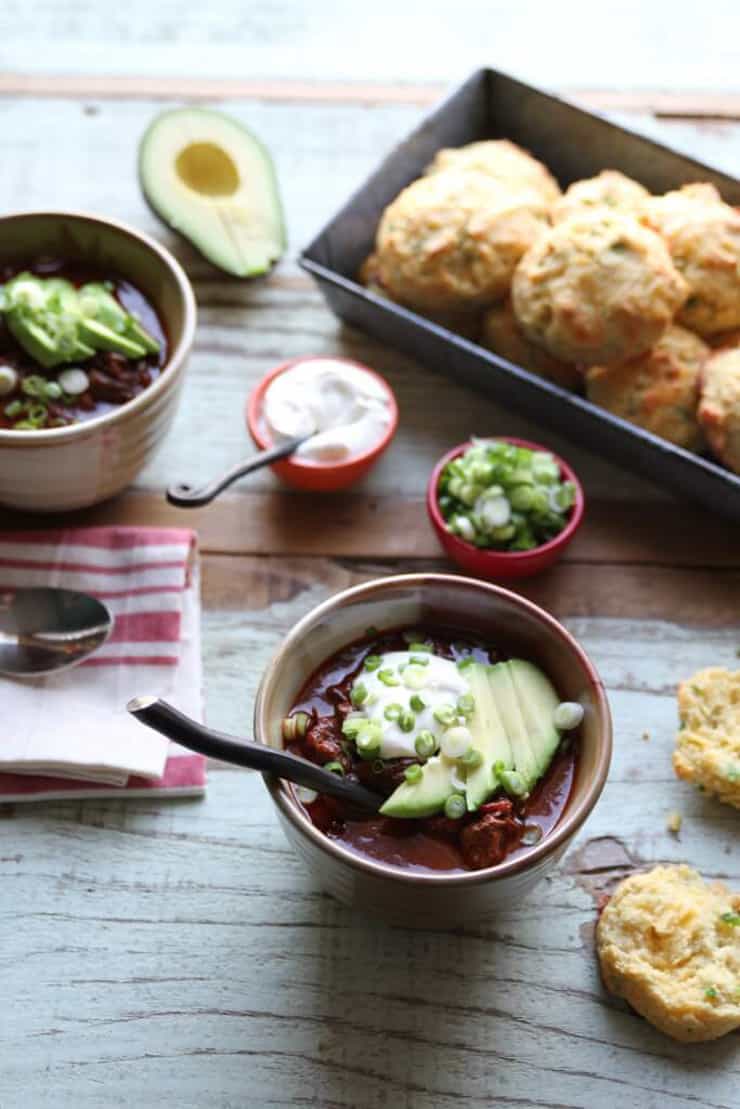 Zenbelly Chili 2.0
Chicken Wings
Who doesn't love a good chicken wing? Especially if it's for the superbowl or the 4th of July…it's practically mandatory! With so many different flavors like tahini, lemon, jerk and salt & vinegar, you are sure to find one (or 2 or 3) recipes that will be a new favorite.
Spicy Garlic Sauce Chicken Wings
Saucy Baked Buffalo Chicken Wings
Salt and Vinegar Chicken Wings
Crispy Grilled Chicken Wings
Harissa Spiced Recipe for Buffalo Wings
Chipotle Roasted Chicken Wings
Dips
Dips are a must for any good party. However, if you are paleo you'll want to watch out for the bean dips like hummus or refried beans. Luckily there are paleo versions as well as other dips that taste delicious (especially when accompanied by one of the homemade chips or cracker recipes below!)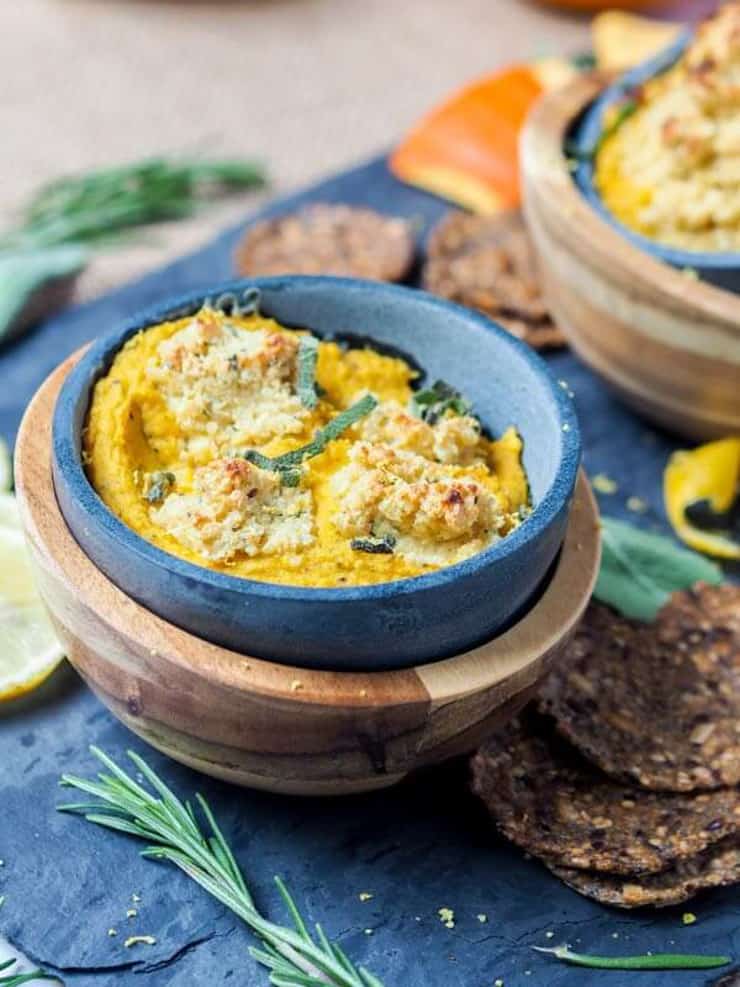 Savory Pumpkin Dip
Sweet Potato Nacho "Cheese" Dip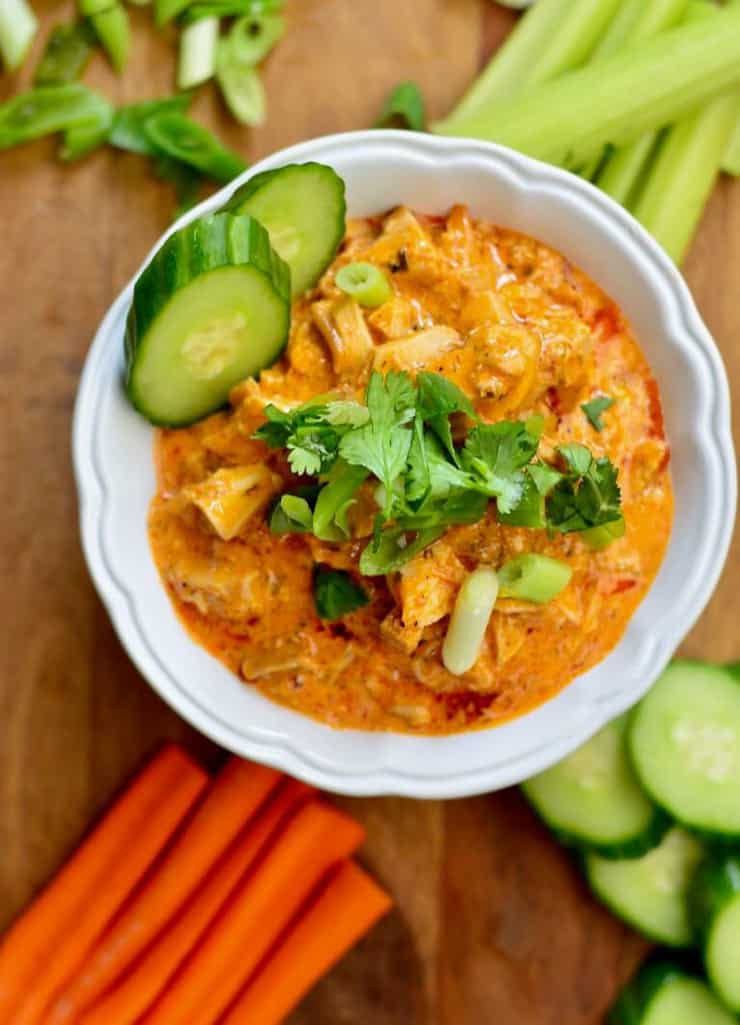 Slow Cooker Buffalo Chicken Dip
Paleo and Low Carb Pumpkin Hummus
Cauliflower Hummus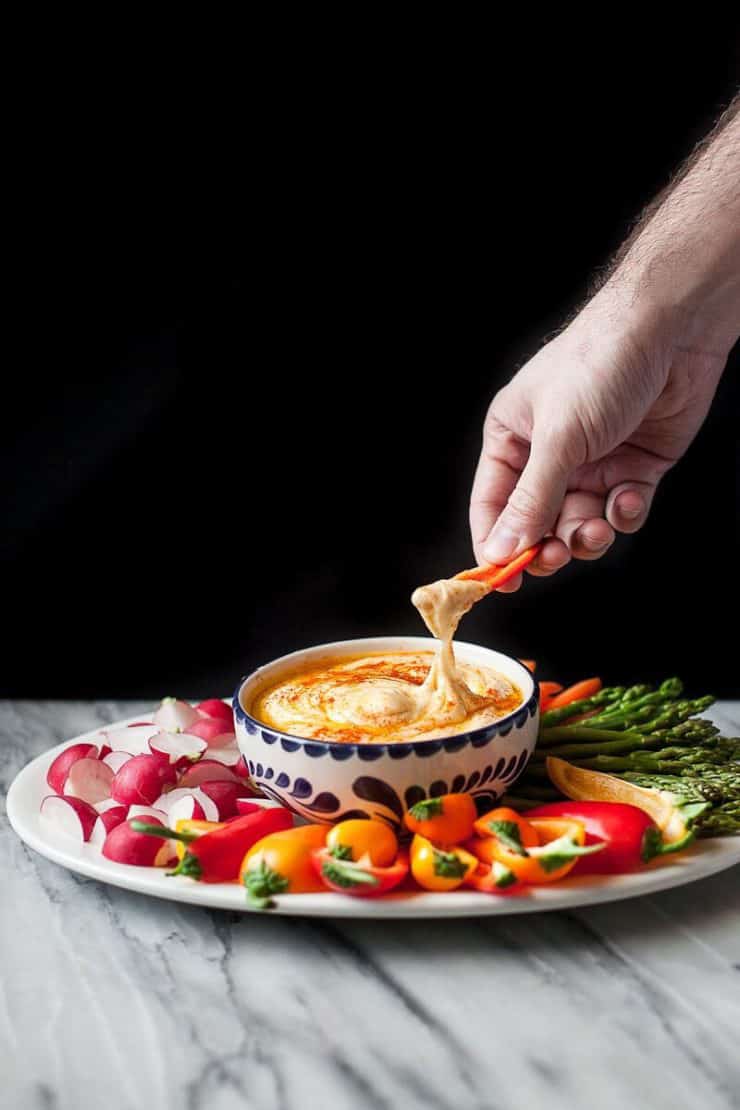 Paleo Potato Hummus
Artichokes with Lemon Butter Dip
Fermented Vegan Walnut Thyme Cheese
Smoky Sun-Dried Tomato Cashew Dip
Chips/Crackers
Chips and crackers are one of the harder foods to find when you are paleo or gluten free. Most pita chips have wheat in them while corn chips are not grain free. On the bright side there are tons of fun recipes to make grain free crackers or chips out of veggies like kale or sweet potato.
Almond Herb Crackers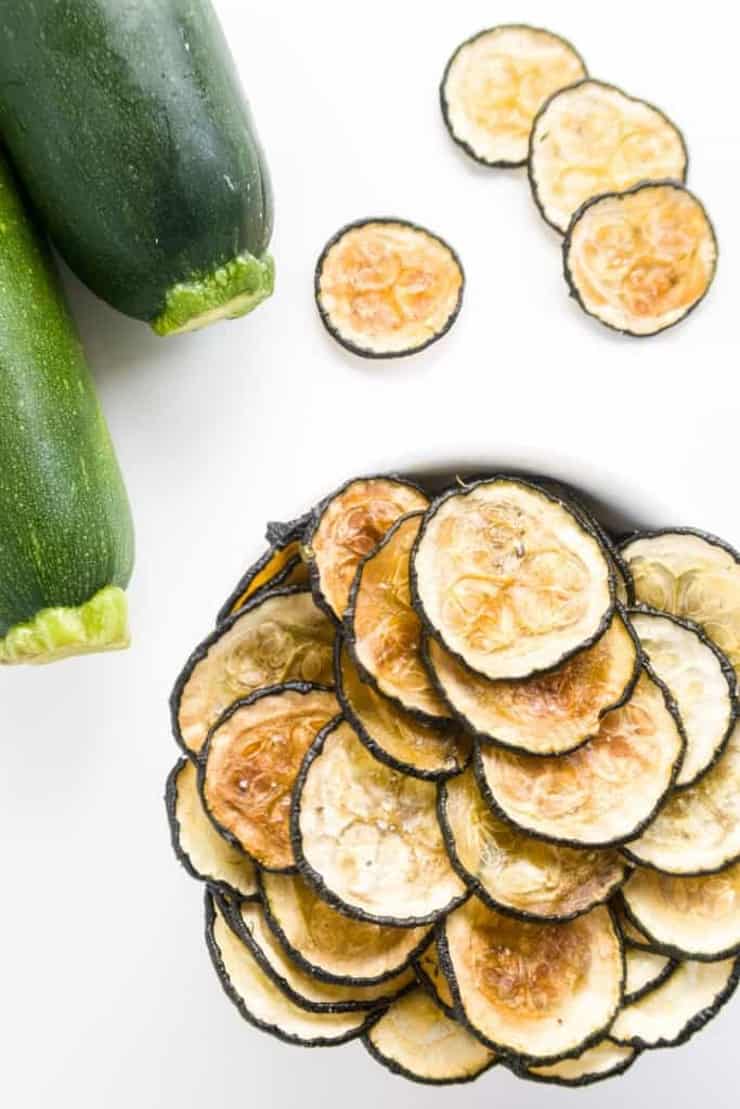 Healthy Oven Baked Zucchini Chips
Paleo Doritos Like Chips Recipe
Fries
If you are trying to eat a healthier diet there's no doubt that french fries were one of the first things to go. Instead of frying starchy white potatoes in a ton of unhealthy soy or corn oil, try using healthier oils like coconut oil or baking healthier veggies like carrots or zucchini!
Baked Carrot Fries
Smoky Shoestring Sweet Potato Fries
Finger Foods
When you're thinking of healthy party food ideas, finger foods is probably one of your biggest priorities. One might think that being gluten free or paleo really limits you on the types of hors d'oeuvres you can make, but there a multitude of creative recipes that feature healthy ingredients and are perfect for parties. These recipes have everything from chicken fingers, kabobs and pizza bites to nachos and deviled eggs.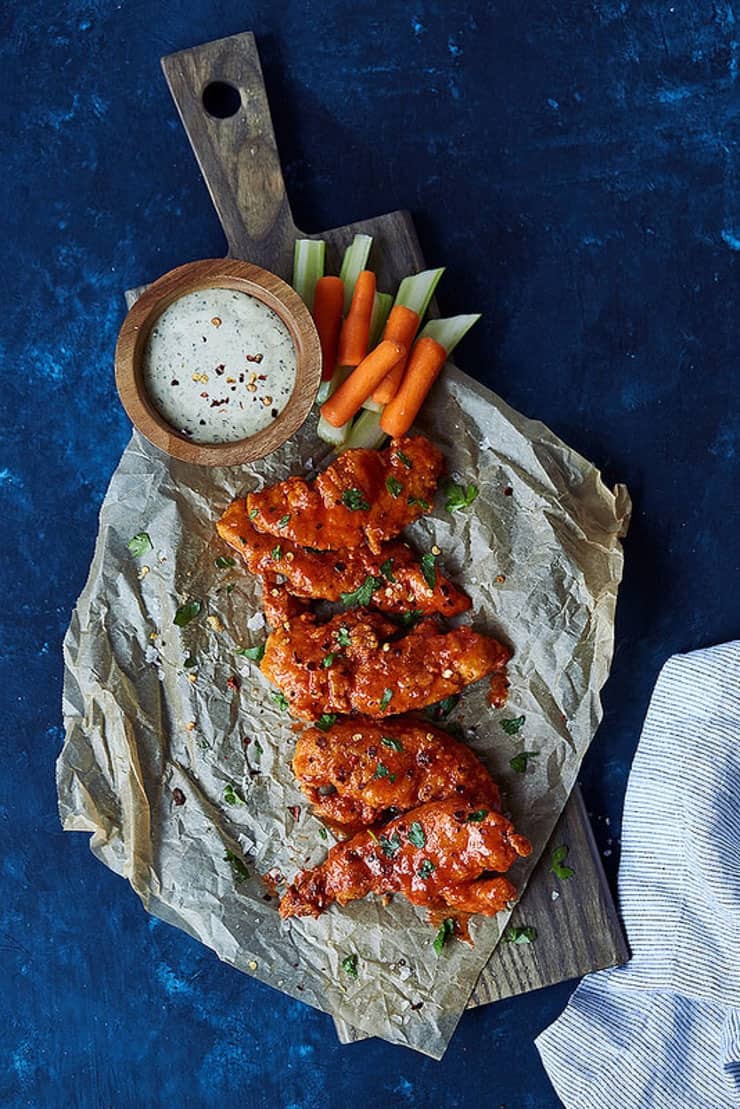 Chicken Fingers
Paleo Southern-Style Fluffy Biscuits
Paleo Low Carb Chicken Nuggets
Avocado Pesto Salmon Pinwheels
Paleo Coconut Shrimp
Samosa Bites with Paleo Raita
Paleo Chicken Zucchini Fritters
Garlic Tostones with Chipotle Aioli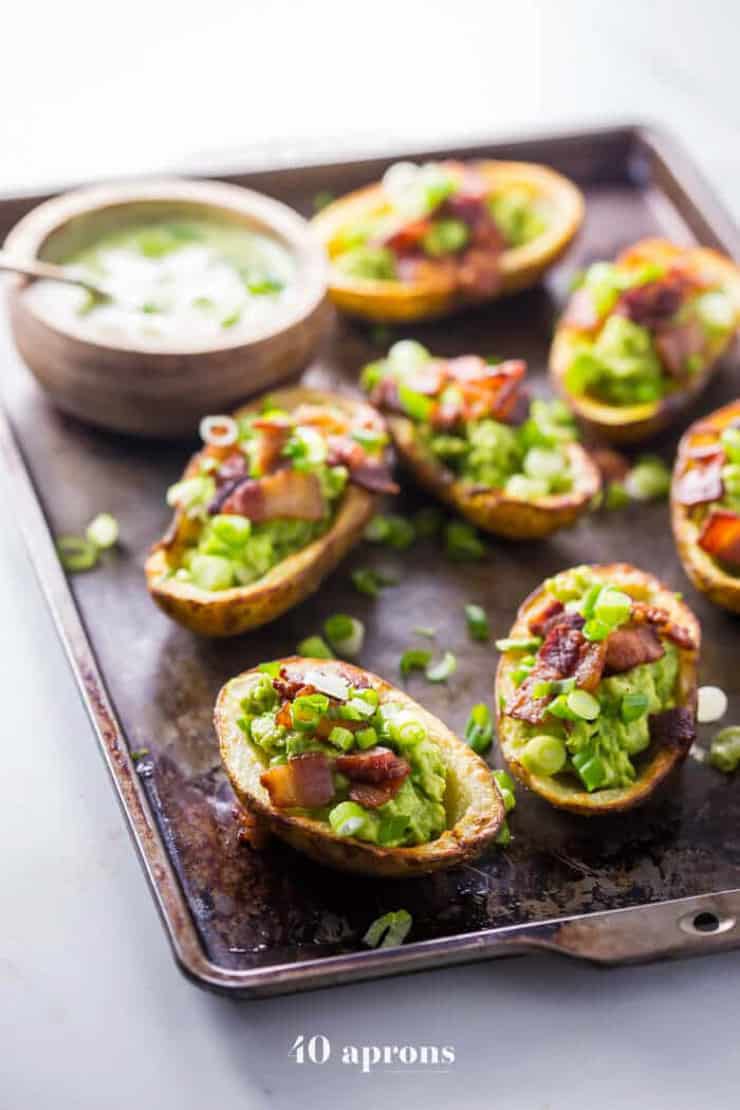 Paleo Potato Skins
Buffalo Cauliflower Poppers Recipe
AIP Pizza Bites
Pineapple Teriyaki Baked Cauliflower Poppers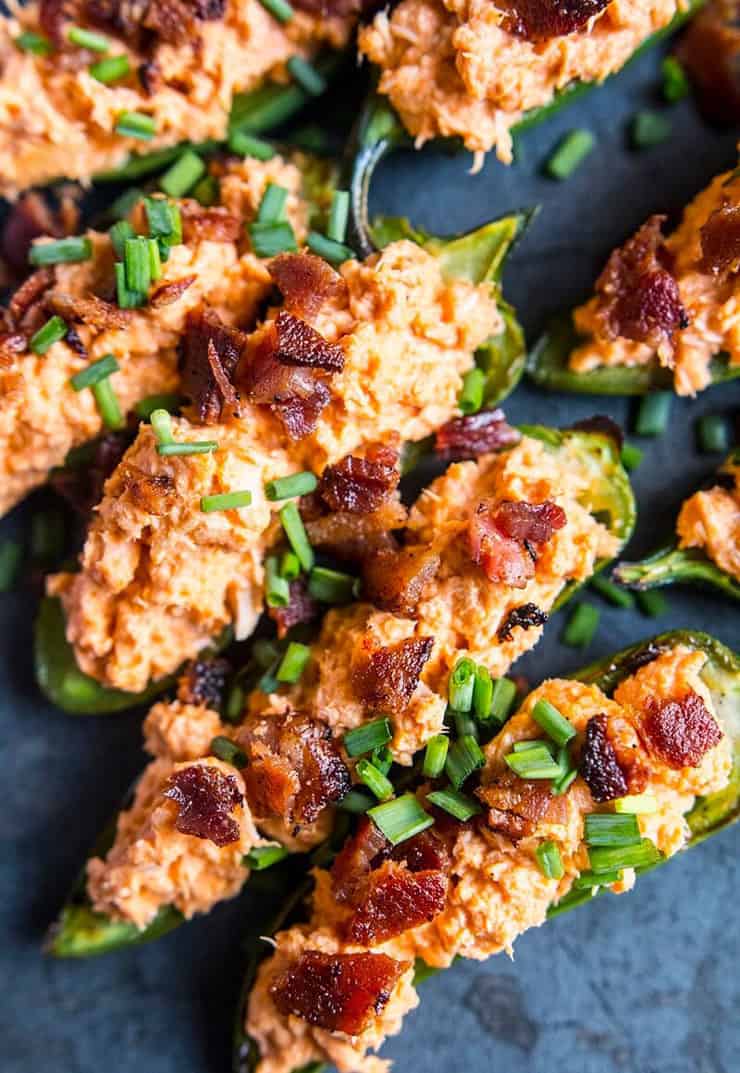 Buffalo Chicken Jalapeño Poppers
Easy Paleo and Dairy Free Falafel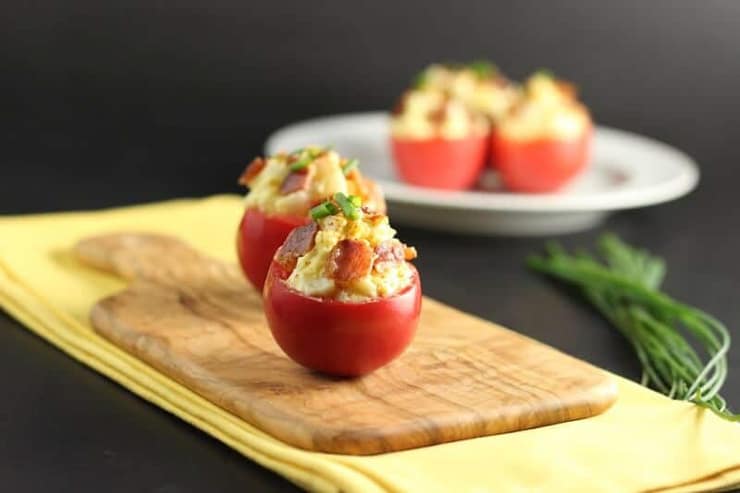 Bacon Egg Salad Tomato Bites
Orange Teriyaki Cauliflower Wings
Simple Grilled Calamari Recipe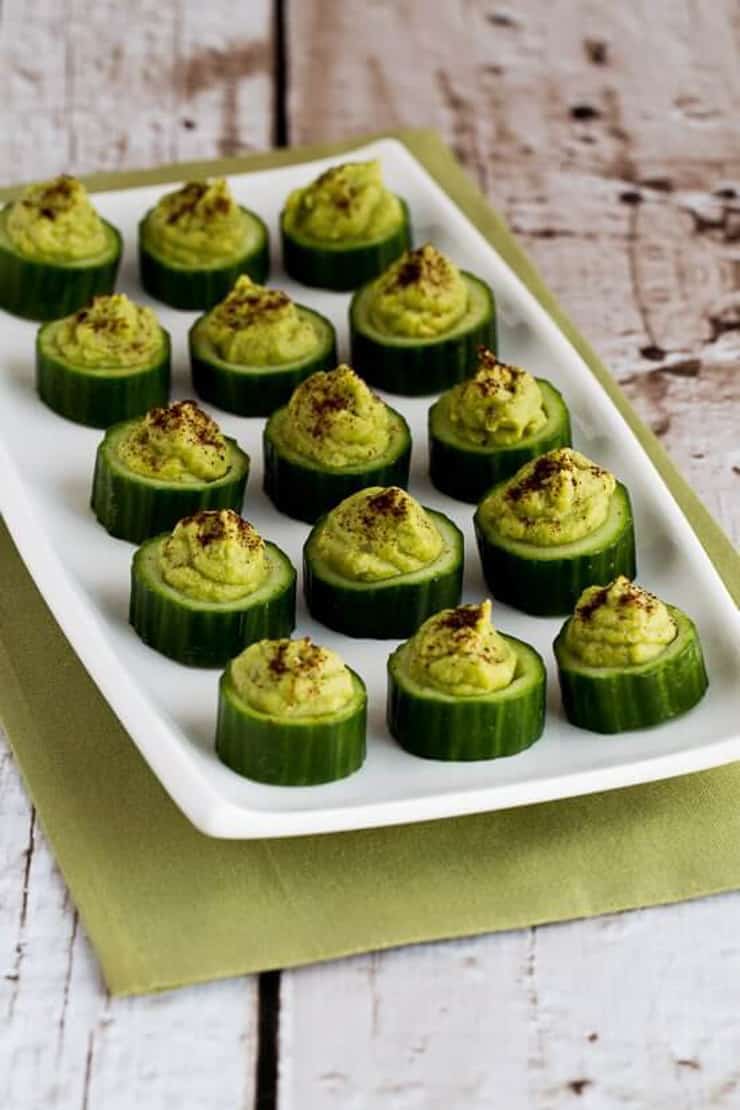 Easy Cucumber Guacamole Appetizer Bites
Roasted Asparagus Wrapped in Ham
Homemade Salsa
Salsa is the perfect healthy food to serve at a party. It's usually just fresh veggies and herbs so it's suitable for most diets including paleo and vegan. Making your own homemade salsa can really bring a fresh bright pop to your party. There are tons of different options beyond your basic tomato and onion salsa like pineapple salsa and more!
Easiest ever Mexican salsa
Homemade Salsa with Charred Tomatoes
Salad
It's always nice to have something green at your party to balance out with all the other fun finger foods. If you've been eating chips and wings all day, a nice fresh veggie salad will be welcome!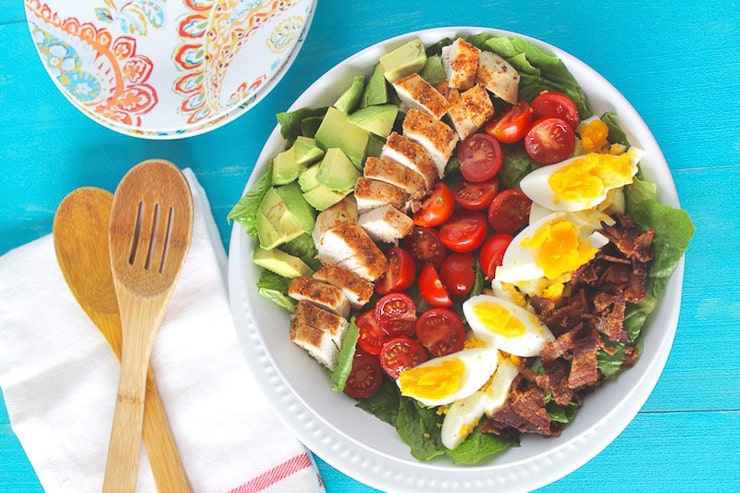 Cobb Salad
Southwestern Cauliflower Salad
Hearty Dishes
If you are wanting to provide something a bit heartier to resemble a meal at your party these dishes will be perfect. They're not too complicated and will be real crowd-pleasers!
Tandoori Chicken
Spicy Chorizo Bruschetta Eggplant Toasts
Bacon Avocado Ranch Chicken Burgers
Pulled Pork Stuffed Avocado Halves
Goat Cheese Stuffed Artichoke Hearts