15 Quick No-Bake Desserts
This post may contain affiliate links. As an Amazon Associate I earn from qualifying purchases. Please read the disclosure policy.
Have a sweet tooth but no time to bake? Explore the world of easy desserts that don't require baking—the perfect way to treat yourself right away! These sweets are simple to make, whether they are fruity delights, rich truffles, or creamy cheesecakes. Mix, cool, and enjoy—no wrestling with the oven is required. Ideal for impressing guests without working too hard or quickly sating your sweet tooth. You can get dessert bliss quickly with this sweet shortcut because sometimes you need a little bit of deliciousness!
Chocolate Fudge
Get ready to satisfy your chocolate cravings with our No-Bake Chocolate Fudge! This treat is the epitome of easy indulgence – no need to fuss with the oven. Picture rich, velvety chocolate fudge that practically melts in your mouth, delivering an explosion of cocoa goodness with every bite. The best part? It comes together in a snap, saving you time for more important things, like savoring each heavenly square. Whether you're a certified chocoholic or just looking for a quick, sweet fix, this no-bake delight is your new best friend. So, grab a piece, kick back, and let the chocolatey magic unfold – because life's too short for
Chocolate Chip Balls
Meet our No-Bake Chocolate Chip Balls – the perfect bite-sized delights for instant gratification! Imagine a mix of buttery cookie dough loaded with chocolate chips rolled into perfect little balls of goodness. No baking, no waiting – mix, roll, and enjoy. These irresistible treats are perfect for a quick indulgence or satisfying those chocolate chip cravings without breaking a sweat. Pop one in your mouth and experience the joy of homemade goodness in every bite. It's the easiest way to enjoy a little sweetness anytime, anywhere!
Chocolate Coconut Haystacks
Want something sweet with a hint of the tropics but don't want to deal with the oven? Here are some bite-sized treats that provide a taste of paradise without all the work of baking: No-Bake Chocolate Coconut Haystacks! Imagine a combination of shredded coconut and rich, melted chocolate that comes together to form adorable little haystack-shaped candies. Just combine, drop, and allow them to set; baking is not necessary. Every bite delivers a delightful escape thanks to the ideal fusion of chocolatey decadence and coconut's tropical flair. These no-bake haystacks are the perfect dessert for when you're in a hurry or want something sweet and satisfying!
Chocolate Berry Cake
A rich and decadent chocolate treat with a burst of berry goodness, but want to skip the oven drama? Our No-Bake Chocolate Berry Cakes are the answer to your sweet tooth's dreams! Imagine rich chocolate cake layers perfectly paired with luscious berries and a velvety chocolate ganache, all without a single minute of baking. It's a delightful symphony of flavors that comes together effortlessly – just layer, chill, and indulge. These mini no-bake wonders are a sweet escape for your taste buds, combining the richness of chocolate with the freshness of berries in each delightful bite. Dessert magic made easy.
Cheesecake With Cool Whip
Craving a sweet treat without the hassle of baking? Look no further than this No-Bake Cheesecake with a generous dollop of Cool Whip! This fuss-free dessert is a breeze to whip up – mix together the creamy cheesecake filling, pour it into a graham cracker crust, and pop it in the fridge to set. The best part? No need to turn on the oven! Top it off with a cloud of cool whip for that perfect finishing touch. It's a slice of heaven without breaking a sweat in the kitchen. Dive into this delightful no-bake delight and treat your taste buds to a creamy, dreamy experience!"
Chocolate Cheesecake Bars
Satisfy your sweet tooth guilt-free with these No-Bake, Sugar-Free Chocolate Cheesecake Bars! Imagine a luscious, velvety cheesecake filling with a rich chocolatey twist nestled on a crunchy crust. And the best part? No need to heat up the kitchen – mix, set, and enjoy. Topped with a dollop of pleasure, these bars are a treat for your taste buds without the sugar overload.
Strawberry Cake
Savor the sweetness of summer with this No-Bake Strawberry Cake! This dessert is a breeze to whip up – no need to turn on the oven! Picture layers of luscious, fluffy goodness featuring ripe, juicy strawberries sandwiched between light, airy cake. The result? A taste of pure strawberry bliss in every bite. The best part is that you get to enjoy this delightful treat without breaking a sweat. Grab a fork, dive into the strawberry goodness, and let the no-bake magic transport you to dessert heaven. Because who needs an oven when you've got the refreshing allure of strawberries stealing the show? It's the perfect sweet escape!
Avalanche Cookies
Craving cookies without the oven ordeal? Meet these No-Bake Avalanche Cookies – the answer to your sweet tooth's call with zero baking required! These bite-sized delights are a crunchy mix of, crispy rice cereal, and creamy peanut butter, all held together with sweet white chocolate chips. The best part? No need to preheat the oven; mix, shape, and let them set. These little wonders are like sweet snowballs loaded with flavor, making for the perfect hassle-free treat. So, whether you're in a rush or want a quick cookie fix, our No-Bake Avalanche Cookies have got you covered. It's cookie magic without the baking dance!
Chocolate Cheesecake Bars
Dreaming of a decadent dessert that's kind to your taste buds and the planet? Dive into these No-Bake Chocolate Cheesecake Bars! Imagine a velvety, chocolate-infused cheesecake on a crunchy, plant-powered crust – all without turning on the oven. These bars are a guilt-free indulgence that doesn't compromise on flavor. Just mix, set, and voila – a creamy, dreamy treat. Topped with a sprinkle of love and goodness, it's the perfect way to satisfy your sweet tooth while keeping it plant-based. Who said indulgence can't be compassionate and delicious?
Oreo Cheesecake Cupcakes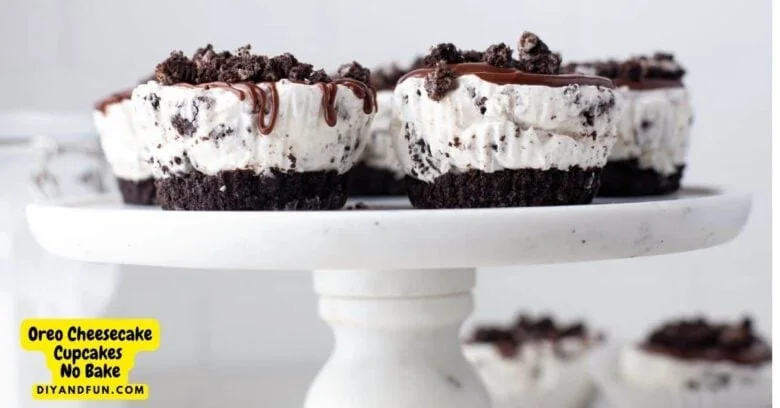 Are you in the mood for the traditional Oreo and cheesecake pairing but don't want to deal with the oven? Introducing this No-Bake Oreo Cheesecake Cupcakes – the ideal dessert to satisfy your sugar craving without the added heat! Picture a delicious chocolatey crust encasing a rich, creamy cheese filling mixed with crushed Oreos. Combine, let sit, and savor these little morsels. For an enticing finishing touch, sprinkle some extra Oreo goodness over them. It's a simple, no-bake update on an old favorite. Prepare to taste every bite of sweet magic!
American Berry Cheesecake
Dive into a burst of fruity goodness with this No-Bake American Berry Cheesecake! This hassle-free dessert is a celebration of creamy indulgence and the vibrant flavors of mixed berries. Imagine a velvety cheesecake filling, perfectly chilled, atop a crunchy graham cracker crust. It's like a slice of summer all year round, with the sweetness of blueberries, raspberries, and strawberries in every bite. Grab a fork and treat yourself to a taste of this chilled perfection—because life's too short for complicated desserts, and berries make everything better!
Passion Fruits Tartlets
Indulge in a burst of tropical sunshine with our No-Bake Passion Fruit Tartlets – the perfect treat for those craving a taste of paradise without breaking a sweat! Picture this: a buttery tartlet crust cradling a luscious passion fruit filling that's so smooth it practically melts in your mouth. No need to preheat the oven – whip up the filling, fill the tartlets, and let them chill to perfection. It's a no-fuss, no-bake sensation that brings the exotic flavors of passion fruit right to your dessert table. So, dive into these delightful tartlets and let the tangy-sweet goodness transport you to a tropical getaway in every bite.
Oatmeal Cookies
Want to avoid using the oven but still crave the cozy, warm flavor of oatmeal cookies? Let these No-Bake Oatmeal Cookies come to your rescue! Envision an enjoyable combination of oats, peanut butter, and cocoa to create a chewy, no-bake cookie that is as simple to prepare as it is to enjoy. You can mix, drop, and let them set without having to preheat the kitchen. Your cravings for cookies can be satiated with these tiny, delectable morsels without causing any trouble. It's a quick and easy take on the traditional oatmeal cookie experience. So grab a cookie and enjoy how easy no-bake sweetness can be!
Snickers Bars
Dive into these No-Bake Snickers Bars – a twist on a classic treat! Imagine layers of wholesome ingredients like nuts, dates, and a velvety peanut butter caramel, all coated in rich dark chocolate. No baking, no refined sugars – mix, press, and chill for a tasty alternative. These bars are the perfect balance of sweet and nutty, satisfying your cravings without compromising on nutrition. Grab one when you need a wholesome pick-me-up.
Tiramisu With Speculaas
Indulge in the delightful world of desserts with this easy-peasy, no-bake tiramisu with a twist – the traditional ladyfingers are swapped out for a generous layer of speculaas cookies! Picture layers of creamy mascarpone goodness, espresso-soaked speculaas, and a dusting of cocoa magic. It's like a cozy hug for your taste buds without breaking a sweat in the kitchen. Perfect for those moments when you crave the classic Italian treat but are feeling a bit lazy. Dessert dreams do come true!
12 Lazy Recipes For When You Don't Feel Like Cooking
We all know those days when you come home from work, and all you want to do is collapse on the couch. Spending a lot of time in the kitchen is usually the last thing you want to do, but you have to eat. These lazy recipes for when you don't feel like cooking take 10-30 minutes and have limited ingredients (usually ones you can find in your house already).
14 Desserts You'd Never Guess Were Sugar-Free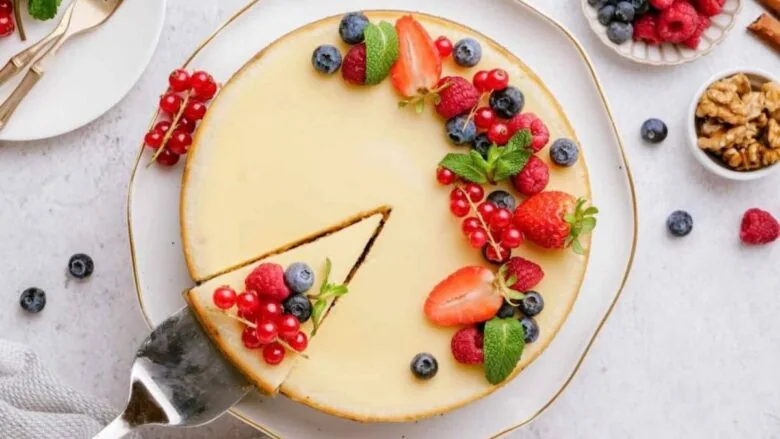 These decadent sugar-free desserts deliver flavor but won't load you with refined sugar. From cheesecake to fudge to peanut butter cookies, it's hard to believe all of these recipes are sugar-free!
9 Most Popular Healthy Costco Picks You Can't Miss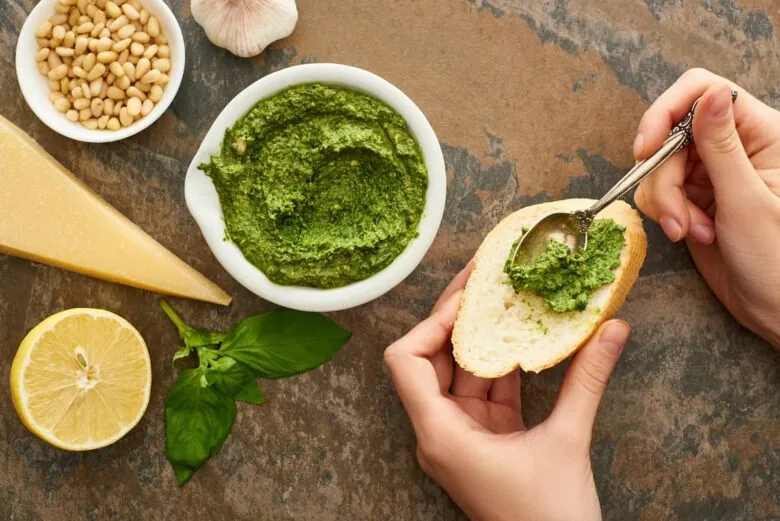 Costco is a favorite among many Americans, but many people know it for cheap hot dogs and pizza slices. This massive warehouse store also has a lot of healthy food options. Discover the most popular nutritious foods available, according to real shoppers.
13 No-Chop Dinners For Easy Meals
Check out these easy no-chop dinners if you're in the mood for a no-fuss dinner that lets you skip the chopping and get straight to the cooking, you're in the right place. Our collection of easy dinner recipes is tailored to eliminate the need for any chopping and minimize prep time.
10 "Health" Foods That Are Actually Bad For You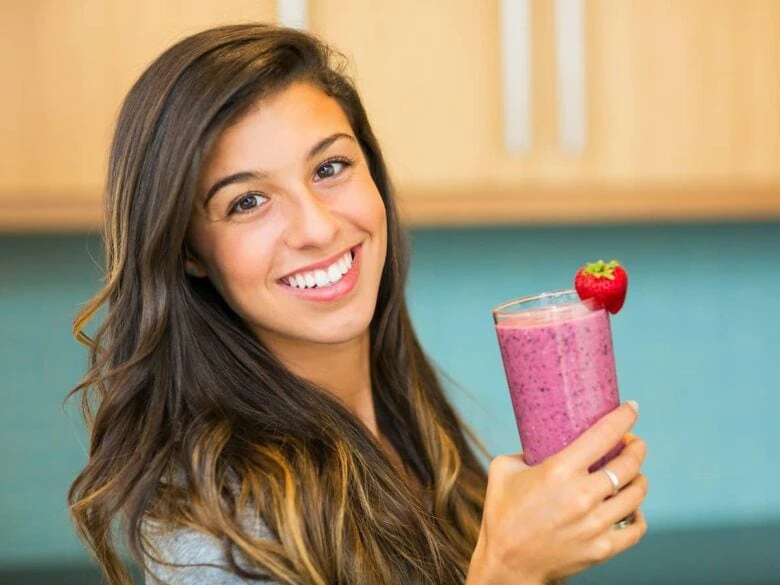 Watch out for these 10 "health" foods that are actually bad for you. Although they may use clever marketing to fool you, most of them aren't as nutritious as they seem.