Top 10 Sugar-Free Pumpkin Desserts
This post may contain affiliate links. As an Amazon Associate I earn from qualifying purchases. Please read the disclosure policy.
When fall arrives and pumpkins abound, it's time to celebrate their rich, earthy flavors without the added burden of unnecessary sugar. This specially curated collection of sugar-free pumpkin desserts will allow you to savor the taste of the season while maintaining a health-conscious lifestyle. From pies to muffins, these recipes cater to different tastes and invite everyone to indulge in autumn-inspired dishes. Unmask the sweetness of sugar-free and discover how these recipes tickle your tastebuds and fill your kitchen with the delightful aromas of fall.
Pumpkin Whoopie Pies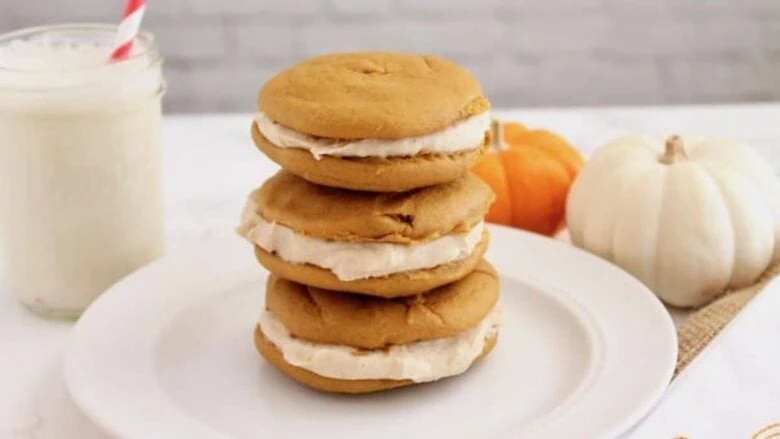 These pumpkin whoopie pies are soft and moist pumpkin-spiced cake-like sandwiches with sugar-free and dairy-free cream filling, making them an ideal autumnal treat. With a hint of cinnamon, this homemade dessert captures the essence of the season in every bite.
Pumpkin Banana Cookies
These 20-minute pumpkin banana cookies are not just free from added processed sugar. They're also vegan and perfect for those who are on AIP (autoimmune paleo protocol). These soft and chewy cookies are easy to make. They are made with banana puree and pumpkin puree with chopped pitted dates that give a nutty texture and pair well with hot apple cider or hot cocoa.
Glazed Pumpkin Bread
Prepare to indulge with this luscious pumpkin bread infused with cinnamon and pumpkin pie spice. Aside from being sugar-free, it is also nut-free, making it ideal for the paleo diet. This warm, comforting dessert will surely be a hit at any table!
Pumpkin Cheesecake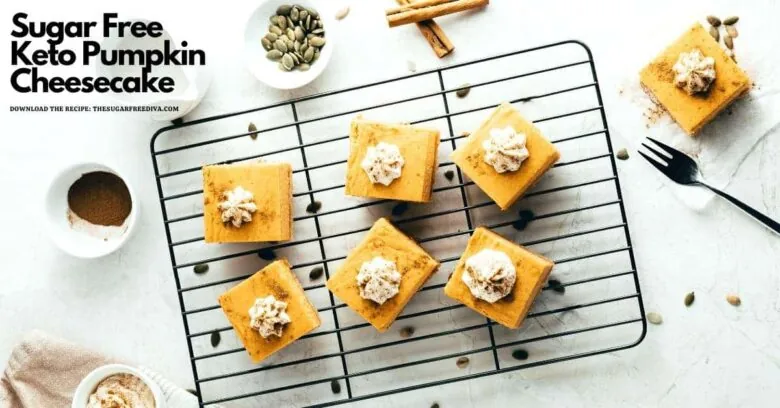 This lip-smacking pumpkin cheesecake is made with cream cheese and pumpkin puree and lies on a graham cracker-like crust. With a dollop of whipped cream and a sprinkle of cinnamon, this perfectly cooked treat is a delicious fall treat.
Pumpkin Roll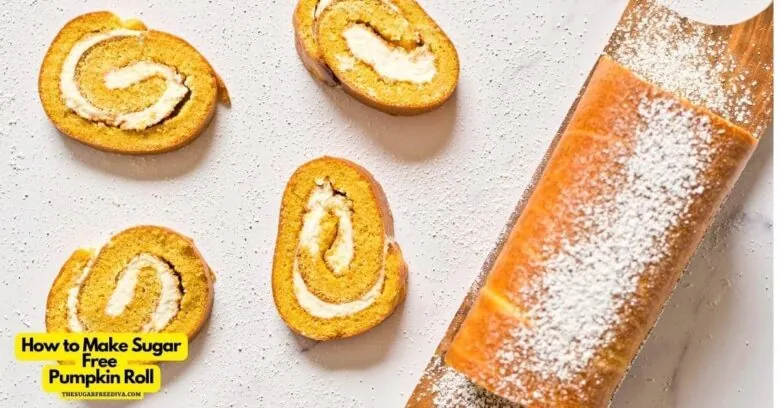 The comforting flavors of fall come together with this classic pumpkin roll recipe. A moist and spiced pumpkin cake is rolled around a rich cream cheese filling, creating a delightful swirl of flavors. This tender cake is made with pumpkin puree and a blend of warm spices, while the cream cheese filling adds a sweet and tangy contrast. This dessert is perfect for holiday gatherings, or anytime you crave a taste of autumn.
Pumpkin Pie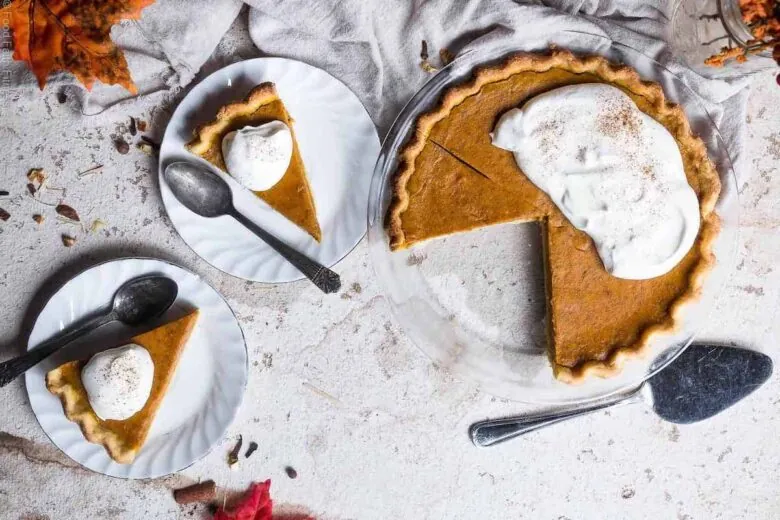 This pumpkin pie features a flaky, buttery pie crust filled with a velvety-smooth pumpkin filling infused with aromatic fall spices. Baking to perfection, it emerges with a golden hue and a tantalizing aroma that will instantly transport you to the cozy comforts of autumn. Finish it with a dollop of whipped cream for the ultimate seasonal dessert. The result? A harmonious blend of fall flavors that will have your taste buds dancing with delight.
Pumpkin Truffles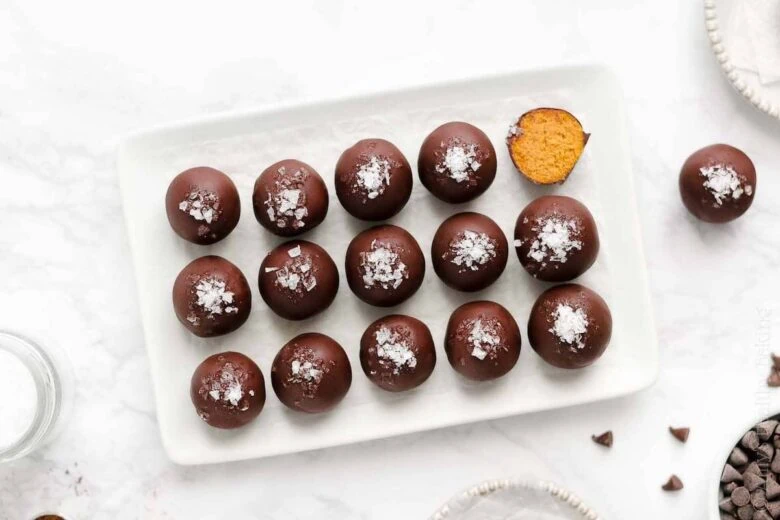 Elevate your dessert game with these bite-sized pumpkin truffles coated with dark chocolate. These delectable treats start with smooth pumpkin puree with a hint of pumpkin spice. Rolled into bite-sized pieces, they're then dipped in dark chocolate. For a finishing touch, you can add flaky salt or shredded coconut. They are perfect for after-dinner indulgence or as a thoughtful gift for any pumpkin lover.
Pumpkin-Frosted Cupcakes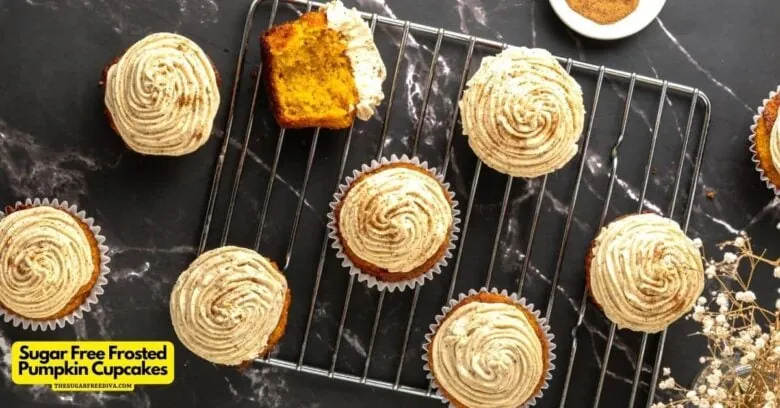 Indulge in the cozy flavors of fall with these pumpkin-frosted cupcakes! These moist and spiced cupcakes are a delightful autumn treat, crowned with a swirl of luscious cream cheese frosting. Each bite is like a warm hug for your taste buds.
Pumpkin Spice Latte
Want to add some excitement to your day? Give this pumpkin spice latte with a twist a try. Infused with the warm flavors of pumpkin spice and a shot of brewed coffee, this cozy latte is a guilt-free treat at just 42 calories and 1 gram of carbs. For a touch of indulgence, you can top it off with a dollop of heavy cream or whipped cream and sprinkle it with nutmeg or cinnamon for extra flavor. It's the perfect beverage to enjoy on a chilly evening by the fire.
Pumpkin Sheet Cake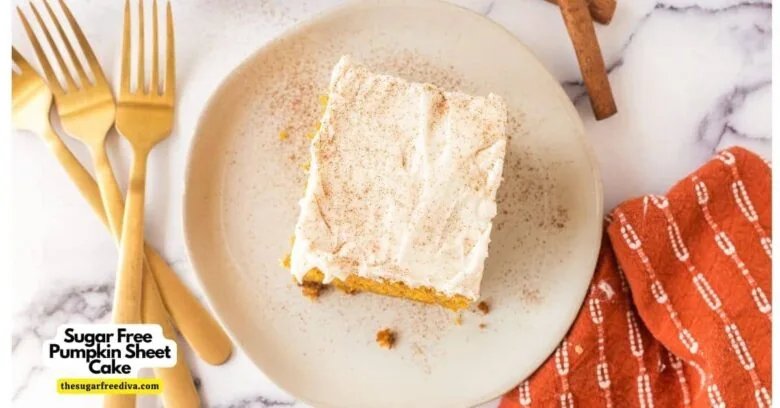 This delightful pumpkin sheet cake recipe is a fall favorite! Moist and tender, it's made with a generous dose of pumpkin puree, warm spices, and a creamy cream cheese frosting. The flavors of cinnamon and nutmeg will fill your kitchen as it bakes, and the end result is a perfect balance of sweetness and pumpkin goodness.
10 "Health" Foods That Are Actually Bad For You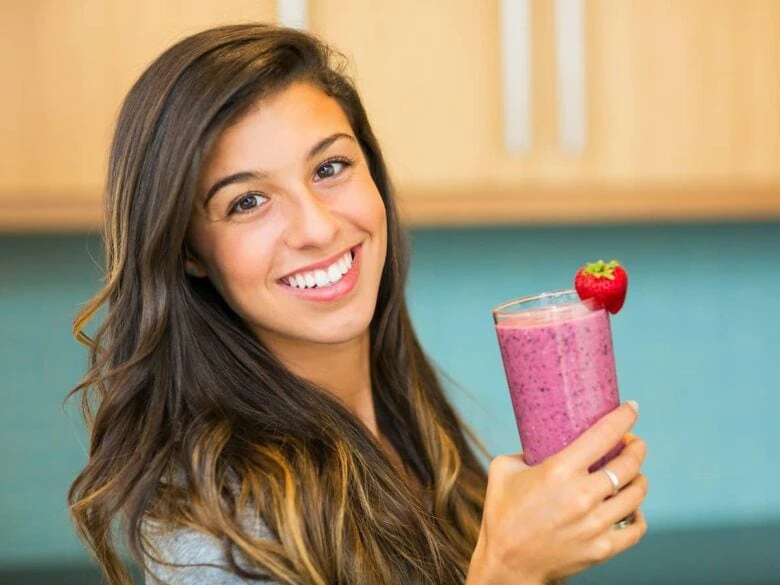 Watch out for these 10 "health" foods that are actually bad for you. Although they may use clever marketing to fool you, most of them aren't as nutritious as they seem.
10 Keto Chocolate Desserts Nobody Will Realize Are Low-Carb
These 10 Keto Chocolate Desserts will impress even your most carb-addicted friends! You won't be able to tell that these tasty treats are free from added sugar.
14 Desserts You'd Never Guess Were Sugar-Free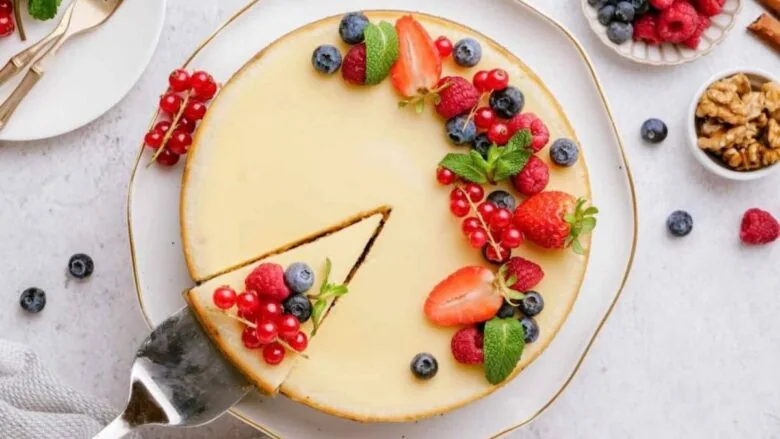 These decadent sugar-free desserts deliver on flavor but won't load you with refined sugar. From cheesecake to fudge to peanut butter cookies, it's hard to believe all of these recipes are sugar-free!