12 Gluten-Free Pumpkin Recipes
This post may contain affiliate links. As an Amazon Associate I earn from qualifying purchases. Please read the disclosure policy.
With fall here and Halloween around the corner, everyone is looking for pumpkin recipes. If you follow a gluten-free diet, you don't want to miss out on the seasonal fun. This delicious collection of recipes features pumpkin bread, cookies, and more fun treats to satisfy your cravings.
Pumpkin Whoopie Pie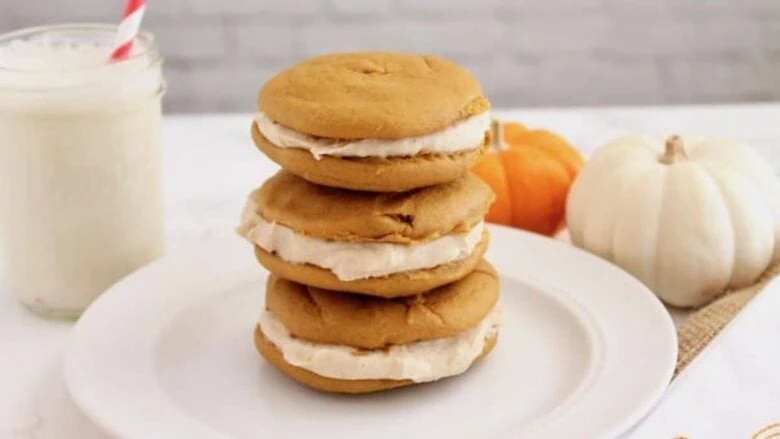 These pumpkin whoopie pies have a sweet, creamy filling made from coconut cream and soft pumpkin spice cookies on the outside. These would make a perfect Halloween treat for anyone avoiding gluten or dairy. They are also kid-friendly!
Spiced Pumpkin Bread
This spiced pumpkin bread is a great treat to have with some coffee, hot cocoa, or hot apple cider. Made with alternative gluten-free flours like coconut flour and tapioca starch, this sweet bread has a moist and thick texture paired with maple, cinnamon, and pumpkin flavors. The extra creamy drizzle on top is what really makes this sweet bread shine!
Pumpkin Spice Smoothie
This creamy pumpkin spice smoothie gets its creamy texture from avocado, yet it tastes like pumpkin pie! The strong flavors of pumpkin puree, cinnamon, nutmeg, and maple syrup easily mask any avocado flavor. So you just get the dreamy smooth quality from the avocado with pumpkin spice taste!
Healthy Pumpkin Banana Cookies
These pumpkin banana cookies are naturally sweetened with dates and bananas, making them a healthy autumn treat. Not only are they gluten-free, but they're also free from any grains, dairy, or added sweeteners. They have a chewy texture and a nice fall spice flavor!
Pumpkin Hummus
Although we're used to pumpkin pie and pumpkin lattes, savory recipes like this pumpkin hummus can be great too! In this recipe, pumpkin and cauliflower are used in place of chickpeas to create a delicious dip. Flavors of tahini, garlic, and cumin will be sure to wow guests at your next fall gathering.
Pumpkin Spice Cupcakes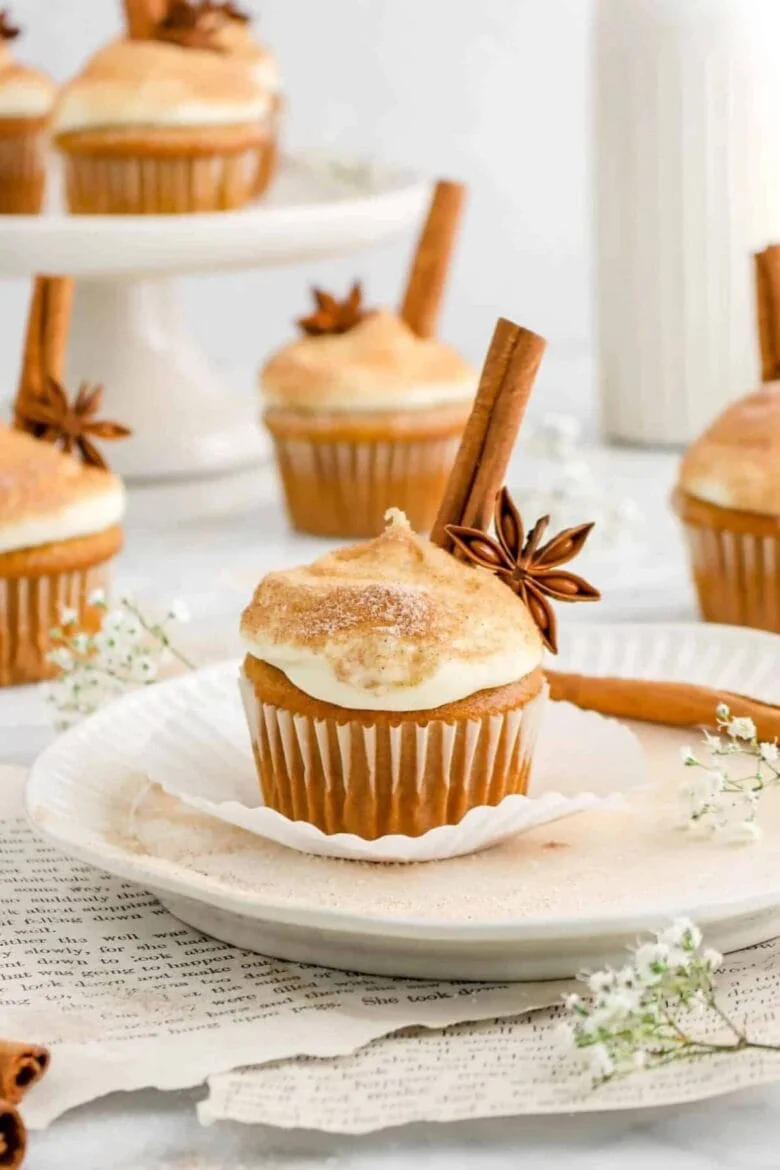 These decadent pumpkin spice cupcakes feature a rich cream cheese frosting to top off the spiced baked base. The flavors of pumpkin, cinnamon, and nutmeg pair well with the creamy frosting. This recipe is a great way to celebrate the fall with friends or family!
Glazed Pumpkin Cookies
These gluten-free pumpkin cookies are made with real pureed pumpkin and have a satisfying orange color. These tasty treats have a fluffy texture and a rich vanilla glaze on top. Don't let autumn go by without trying these delicious cookies!
Pumpkin Chocolate Chip Cookies
These pumpkin chocolate chip cookies are also vegan, in addition to being free from gluten. They're a wonderful treat for a cool day since they include warming spices and comforting chocolate chips. Add these to your to-do list!
Gluten-Free Pumpkin Pie
Pumpkin pie is always a fall and winter holiday favorite, and this gluten-free pumpkin pie version is every bit as good as the rest of them. It has a light and creamy consistency with classic pumpkin pie flavors. Your holiday guests won't even be able to tell that it's gluten-free!
Pumpkin Curry Soup
A great way to use pumpkin in savory applications is with this pumpkin curry soup. Squash goes notoriously well with curry, which is why this soup is such a winner. The earthy flavors and creamy texture make for a perfect fall dish.
Pumpkin Cheesecake Mousse
This pumpkin cheesecake mousse combines the fall flavors of pumpkin spice and maple syrup with cream cheese to create a decadent dessert. It's smooth, creamy, and expertly flavored. If you're a cheesecake lover, don't miss out on this recipe!
Pumpkin Peanut Butter Overnight Oats
Pancakes and waffles are fall breakfast classics, but overnight oats with pumpkin and peanut butter can become a new family favorite! It's a healthy option packed with dynamic flavors. You can set these up the night before and have breakfast ready to go right when you wake up.
10 "Health" Foods That Are Actually Bad For You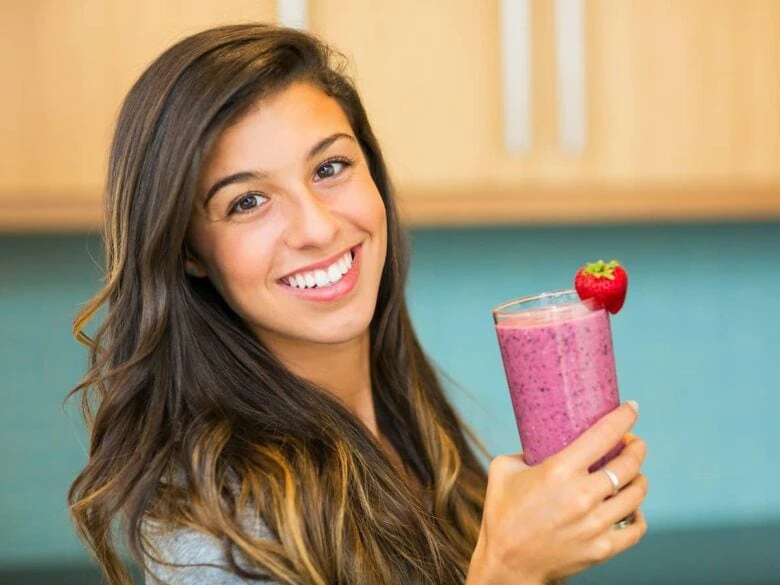 Watch out for these 10 "health" foods that are actually bad for you. Although they may use clever marketing to fool you, most of them aren't as nutritious as they seem.
14 Desserts You'd Never Guess Were Sugar-Free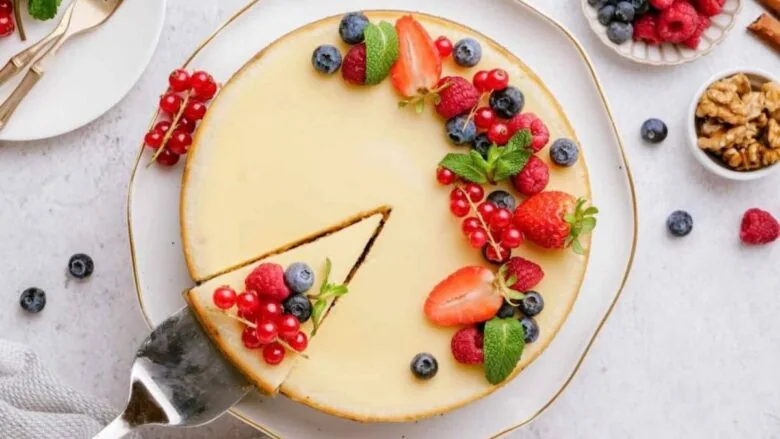 These decadent sugar-free desserts deliver on flavor but won't load you with refined sugar. From cheesecake to fudge to peanut butter cookies, it's hard to believe all of these recipes are sugar-free!
10 Keto Chocolate Desserts Nobody Will Realize Are Low-Carb
These 10 Keto Chocolate Desserts will impress even your most carb-addicted friends! You won't be able to tell that these tasty treats are free from added sugar.