20 Best Gluten-Free Thanksgiving Side Dishes
This post may contain affiliate links. As an Amazon Associate I earn from qualifying purchases. Please read the disclosure policy.
Many of us look forward to the selection of delicacies that will grace our holiday tables as Thanksgiving draws near. The delicious sides frequently outshine the turkey, which takes center stage. But what if you or a member of your family needs gluten-free options due to dietary restrictions? In this round-up, we'll delve into the delicious world of gluten-free Thanksgiving sides that are tasty and safe for individuals who have sensitivity to the grain.
Baked Carrot Fries
Baked carrot fries are one of my favorite snacks! They're nutritious, tasty, and fun too. This recipe is pretty easy to make, and they're baked instead of fried (like most french fries). Enjoy!
Lemon Garlic Brussels Sprouts with Balsamic Glaze
These lemon garlic brussel sprouts will change your opinion of the humble yet often hated veggie. When cooked correctly, they are absolutely delicious, wholesome, and perfect. These ones are roasted with garlic and lemon zest and drizzled with a delicious balsamic glaze!
Bacon & Broccoli Stuffed Sweet Potatoes
This bacon & broccoli is loaded and stuffed sweet potato is bursting with savory, rich flavors that you won't even remember that it's gluten and grain-free! It'll make the perfect special occasion side for any holiday table.
Sweet Potato Salad
This gluten-free sweet potato salad with arugula and millet is loaded with dried cranberries, chopped pecans, garbanzo beans, and roasted sweet potatoes, featuring a nutty texture of millet and the freshness of arugula, while the drizzled vinaigrette adds a delightful flavor.
Butternut Sage Lasagna
This butternut sage lasagna is a hearty and satisfying Thanksgiving side dish. Layers of creamy butternut squash puree, dairy-free cheese, and gluten-free lasagna noodles are interspersed with fragrant sage and oregano leaves, creating a harmonious blend of flavors. Baked to golden perfection, this lasagna is comfort food at its finest for your Thanksgiving feast.
Pumpkin Pie Sweet Potato Casserole
This pumpkin pie sweet potato casserole is a delightful Thanksgiving dessert and side dish alternative that combines the rich flavors of pumpkin pie with the sweetness of sweet potatoes. It is completely gluten-free, dairy-free, paleo, and has no refined sugar. Topped with a coconut pecan crumble, this casserole is a truly shareable dish.
Duchess Potatoes
Elevate your Thanksgiving dinner with these gluten-free duchess potatoes, a French classic. The creamy mashed potatoes are piped into elegant rosettes and baked until they develop a golden crust. Creamy inside and crispy outside make them the ideal side dish to pair well with your Thanksgiving turkey or roast.
Turnip and Apple Casserole
This turnip and apple casserole is a special Thanksgiving side dish for any fall season and Christmas day. The sliced turnips and apples are layered in a baking dish and roasted until tender perfection, with a hint of warm spices that refresh your holiday spread.
Mushroom Risotto
This mushroom risotto is a creamy, indulgent, gluten-free, versatile side dish perfect for Thanksgiving. Arborio rice is cooked to creamy perfection with sautéed mushrooms, shallots, and a flavorful mushroom broth. Garnished with fresh herbs and grated Parmesan, this dish offers a delightful, umami-rich addition to your holiday feast.
Corn Casserole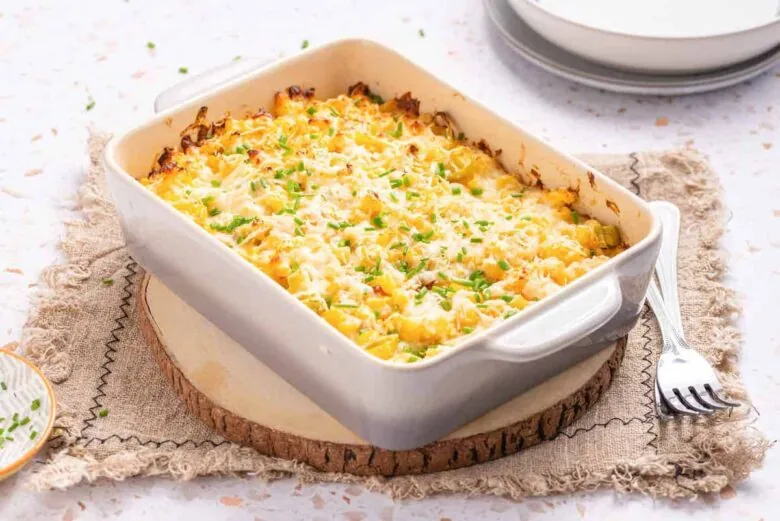 This mouthwatering corn casserole is a cozy, somewhat sweet side dish for Thanksgiving. This dish is made with corn, combined cream cheese, butter, and milk, then baked to a golden, a bit crispy top. Garnish with fresh chives and parmesan cheese on top.
Brussels Sprouts with Bacon, Pecans, and Cranberries
This roasted Brussels sprout is a savory and sweet side dish that combines crispy bacon, toasted pecans, and tart cranberries. The flavors meld together beautifully, offering a delightful medley of textures and tastes, making it an ideal gluten-free addition to your Thanksgiving table.
Sweet Potatoes with Candied Maple Pecans
These sweet potatoes with candied maple pecans are a dish that's sure to be a hit on Thanksgiving! The sliced sweet potatoes are baked to perfection and then topped with candied maple pecans for an irresistible crunch and sweetness. This gluten-free side dish adds a delectable touch of sweetness to your holiday feast.
Roasted Potatoes with Rosemary
These gluten-free roasted potatoes are simple yet delicious. Tender potatoes are roasted to a golden brown and seasoned with fragrant rosemary, creating a classic and comforting side dish that complements any Thanksgiving spread.
Green Bean Casserole
This green bean casserole infused with creamy mushroom sauce and crispy fried onions. The result is a side dish that's comforting and full of flavor, making it an essential addition to your Thanksgiving menu. With its irresistible combination of textures and savory goodness, it's sure to be a hit at your holiday table.
Roasted Delicata Squash
This roasted delicata squash is a delightful gluten-free side dish for Thanksgiving. The sweet and nutty flavors of the squash are enhanced by roasting, creating a simple yet elegant addition to your holiday meal.
Julienned Carrots in Maple Thyme Glaze
These julienned carrots with maple thyme glaze will give your Thanksgiving table a tasty pop. The carrots are soft, properly glazed, and form an exquisite side dish that is also scrumptious and nourishing. These recipes are suitable for people of all ages.
Almond Thyme Sweet Potato Muffins
These almond thyme sweet potato muffins will offer something special to your Thanksgiving meal. They provide a savory variation on classic sweet potato meals since they are bursting with the earthy scent of thyme and the pleasant crunch of almonds. These muffins will add a bit of elegance to your holiday party and make for a delicious side dish or even a great breakfast treat.
Cranberry Apple Quinoa Salad
This cranberry apple quinoa salad will bring a burst of vibrant colors and flavors to your Thanksgiving meal. The nutty quinoa pairs well with cranberries and crisp fresh apples, while the vinaigrette dressing adds a flavor. It is loaded with proteins from quinoa and a vegetarian dish that your guests will come back for more.
Green Beans with Parmesan and Pine Nuts
Looking for an easy-to-prepare side dish for your holiday spread? Well, these green beans with parmesan and pine nuts are a must-have. The tender green beans are sauteed to a perfect crisp, then generously coated with grated Parmesan and toasted pine nuts for an extra crunch.
Butternut Squash Red Rice Pilaf
Are you looking for a colorful addition to your holiday meal? Try this butternut squash red rice pilaf. The addition of the pilaf gives a splash of color and a variety of flavors, making it a tasty and nutritious dish. Loaded with red rice, butternut squash, and herbs, with a touch of citrus dressing. It is also vegan and perfect for Thanksgiving and Christmas Day.
Top 12 Grain-Free Bread Recipes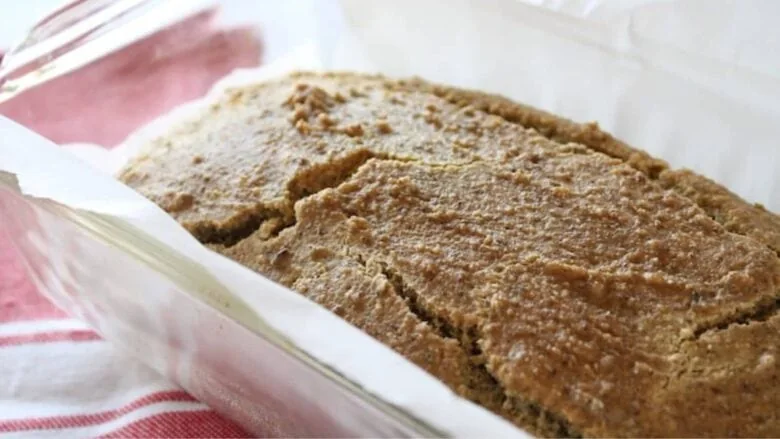 Wanting to cut down on carbs? These 12 grain-free bread recipes really taste like bread but contain healthier ingredients like almonds, flax, and coconut!
10 "Health" Foods That Are Actually Bad For You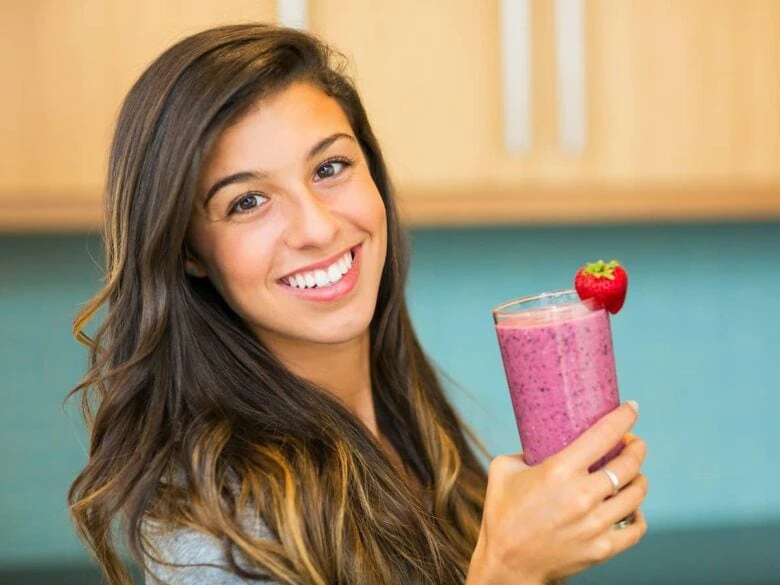 Watch out for these 10 "health" foods that are actually bad for you. Although they may use clever marketing to fool you, most of them aren't as nutritious as they seem.
10 Keto Chocolate Desserts Nobody Will Realize Are Low-Carb
These 10 Keto Chocolate Desserts will impress even your most carb-addicted friends! You won't be able to tell that these tasty treats are free from added sugar.
14 Desserts You'd Never Guess Were Sugar-Free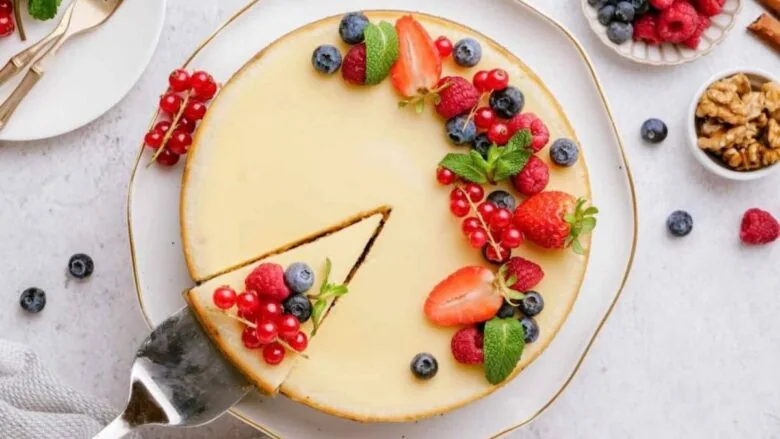 These decadent sugar-free desserts deliver flavor but won't load you with refined sugar. From cheesecake to fudge to peanut butter cookies, it's hard to believe all of these recipes are sugar-free!