13 Easy Desserts With Few Ingredients
This post may contain affiliate links. As an Amazon Associate I earn from qualifying purchases. Please read the disclosure policy.
These easy desserts with few ingredients combine simplicity and sweetness. Discover the art of creating mouthwatering treats with four ingredients or less! Whether you're a beginner in the kitchen or a professional who's short on time, these recipes give you an easy shortcut to satisfy your sweet cravings with ease.
Peanut Butter Cookies
These simple peanut butter cookies are naturally gluten-free and only require a few easy ingredients you probably already have in your house right now! They have a crunchy texture and a rich, nutty flavor. These cookies go great with a glass of milk.
3-Ingredient Fudge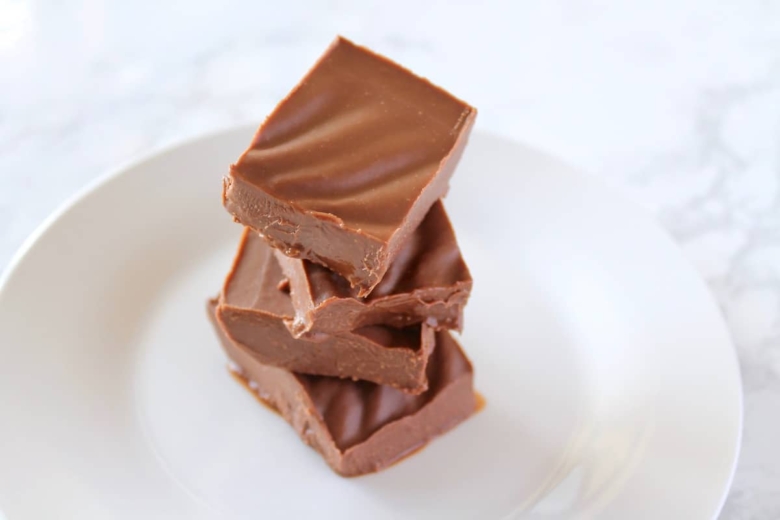 This chocolate keto fudge only requires three ingredients, one of which might surprise you! Each delightful square contains a creamy chocolate flavor with a texture that melts in your mouth.
2-Ingredient Chocolate Coconut Haystacks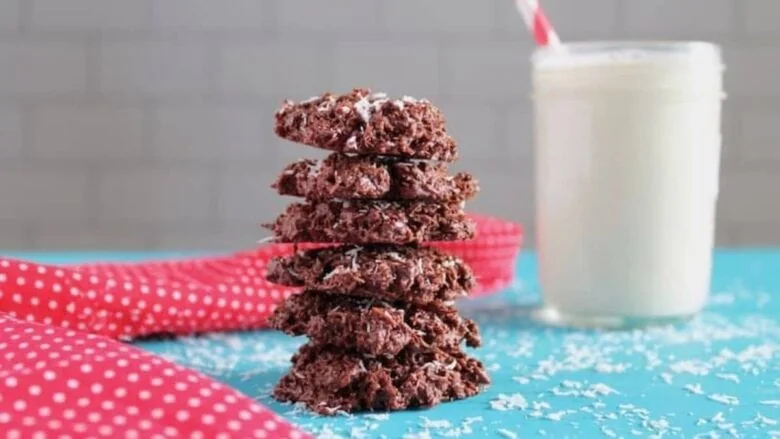 You just need two ingredients for these easy chocolate coconut haystacks. The crunchy coconut flakes and smooth chocolate come together to make a tasty, simple treat. You can keep them in the fridge and have a quick chocolate hit whenever you have a sweet tooth!
Pineapple Sorbet
This pineapple sorbet couldn't be easier! It has just one ingredient: frozen pineapple. When you're in the mood for a cold tropical dessert with few ingredients, this recipe can come together in just a few minutes.
Coconut Date Rolls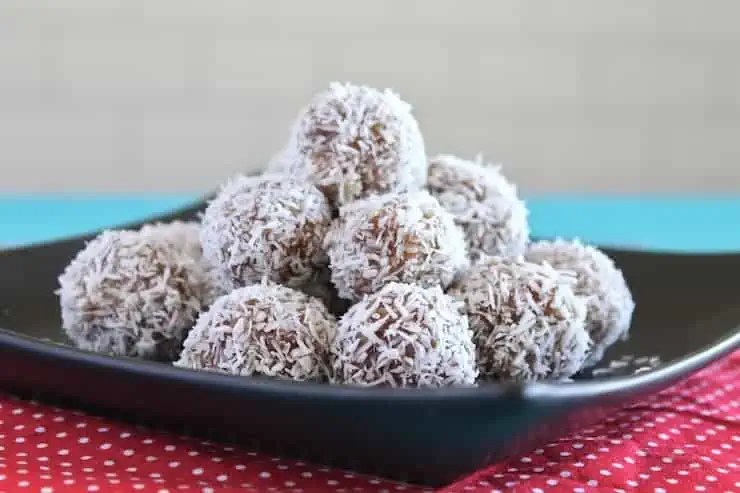 These coconut date balls are a healthy, sweet treat made with only three ingredients. With the coconut-textured outer coating and the creamy, sweet date inside, these are a great snack for kids!
1-Ingredient Banana Ice Cream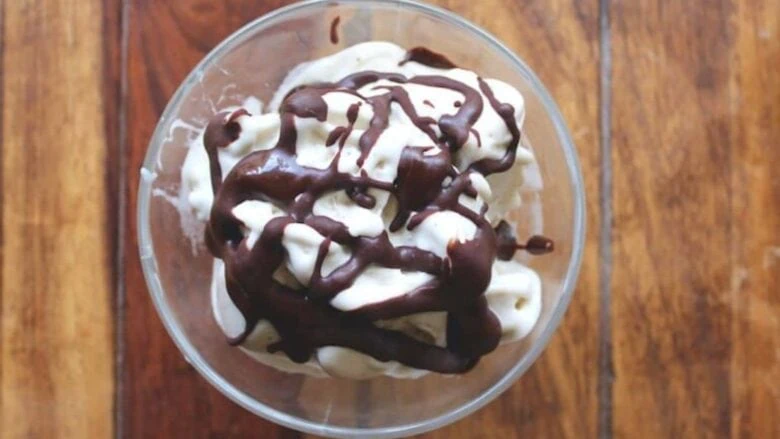 This incredible banana ice cream recipe only uses ripe bananas but somehow has the amazing creamy texture of ice cream with a nice banana flavor. You don't even need an ice cream maker. Add some chocolate sauce or sprinkles, and make yourself a healthy sundae!
Peppermint Chocolate Bark
This peppermint chocolate bark is a great, easy recipe to make for the holidays! The base is just chocolate, and you can get creative with whatever you want to add to it. Nuts, coconut, peanut butter, sprinkles—the possibilities are endless!
Cookie Dough Balls
Who doesn't want to eat cookie dough straight out of the bowl? Well, with this healthier cookie dough ball recipe, you can! Since this recipe is vegan, you don't have to worry about the risk of raw eggs.
Nutella Puff Pastry Twists
These nutella puff pastry twists combine flaky, crispy puff pastry dough with creamy chocolate hazelnut spread to make a delicious and easy dessert. You only need two store-bought ingredients to whip these up in 30 minutes!
Dragon Fruit Ice Cream
My favorite thing about this dragon fruit ice cream is the amazingly vibrant color! This easy two-ingredient recipe is no-churn, so you can make it without an ice cream maker. It's a great cooling dessert for a hot day.
Banana Peanut Butter Oat Cookies
All you need for these peanut butter oat cookies is a fork, a mixing bowl, and three simple ingredients. The best part is that you can customize them easily with add-ins like chocolate chips, raisins, cocoa powder, or nuts!
Apple Pie Spring Rolls
If you're a fan of Asian spring rolls, why not try a tasty dessert version with these apple pie spring rolls? This recipe is so simple, with just four ingredients. It's a creative, unique dish for the fall holidays!
Mango Yogurt Mousse
This mango yogurt mousse has a creamy texture and a sweet, tangy mango flavor. With just a few ingredients, it's a healthy indulgence you can feel good about eating!
10 "Health" Foods That Are Actually Bad For You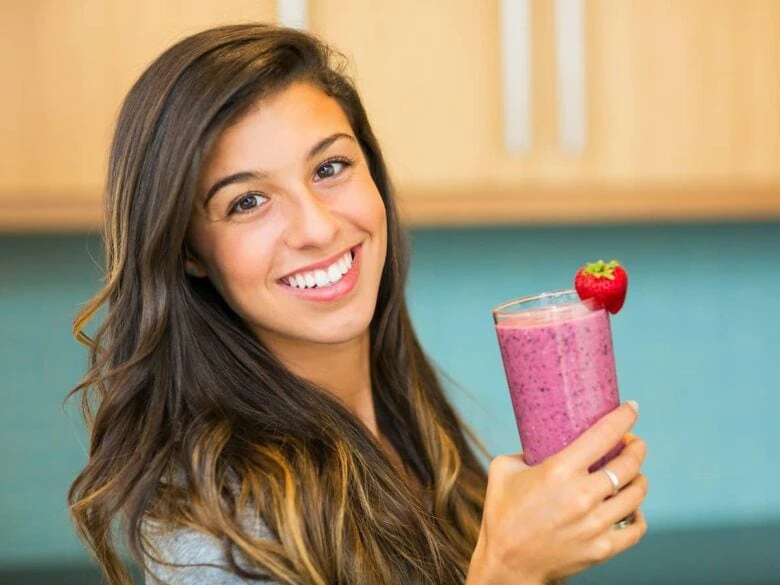 Watch out for these 10 "health" foods that are actually bad for you. Although they may use clever marketing to fool you, most of them aren't as nutritious as they seem.
10 Keto Chocolate Desserts Nobody Will Realize Are Low-Carb
These 10 Keto Chocolate Desserts will impress even your most carb-addicted friends! You won't be able to tell that these tasty treats are free from added sugar.
Top 12 Grain-Free Bread Recipes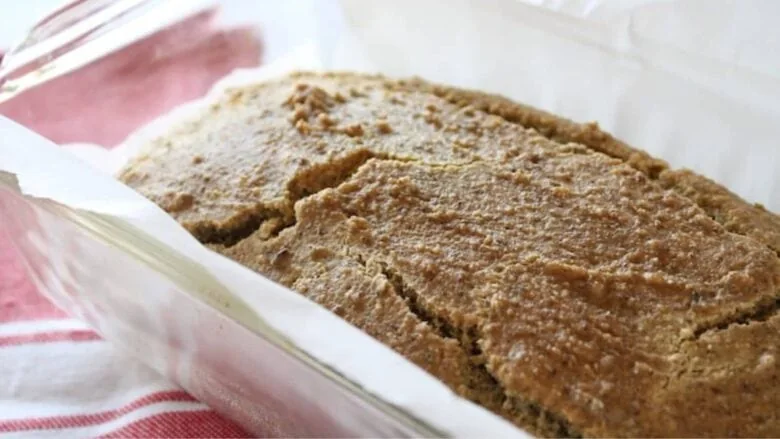 Wanting to cut down on carbs? These 12 grain-free bread recipes really taste like bread but contain healthier ingredients like almonds, flax, and coconut!
14 Desserts You'd Never Guess Were Sugar-Free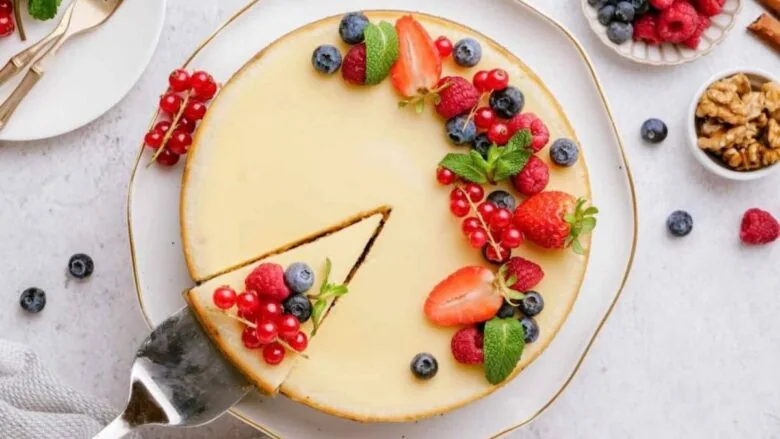 These decadent sugar-free desserts deliver on flavor but won't load you with refined sugar. From cheesecake to fudge to peanut butter cookies, it's hard to believe all of these recipes are sugar-free!